Myanmar regime troops on the Chindwin River are blocking food deliveries to western parts of Sagaing and Magwe regions, sparking fears of widespread hunger.
Townships to the west of the Chindwin: Yinmabin, Pale, Salingyi, Kani, Mingin, Mawlaik and Kalay since last week have not been able to receive deliveries of rice, salt, cooking oil, fish paste and charcoal because of the Shwe Taung U checkpoint on the Chindwin bridge in Monywa Township.
The bridge on the Monywa-Yinmabin-Pale-Gangaw road also serves Myaing, Pakokku and Pauk townships in Magwe Region.
Sagaing and Magwe regions are resistance strongholds.
Residents said the troops want to starve out revolutionary forces.
A former National League for Democracy MP for Sagaing Region said more than a million people could face hunger.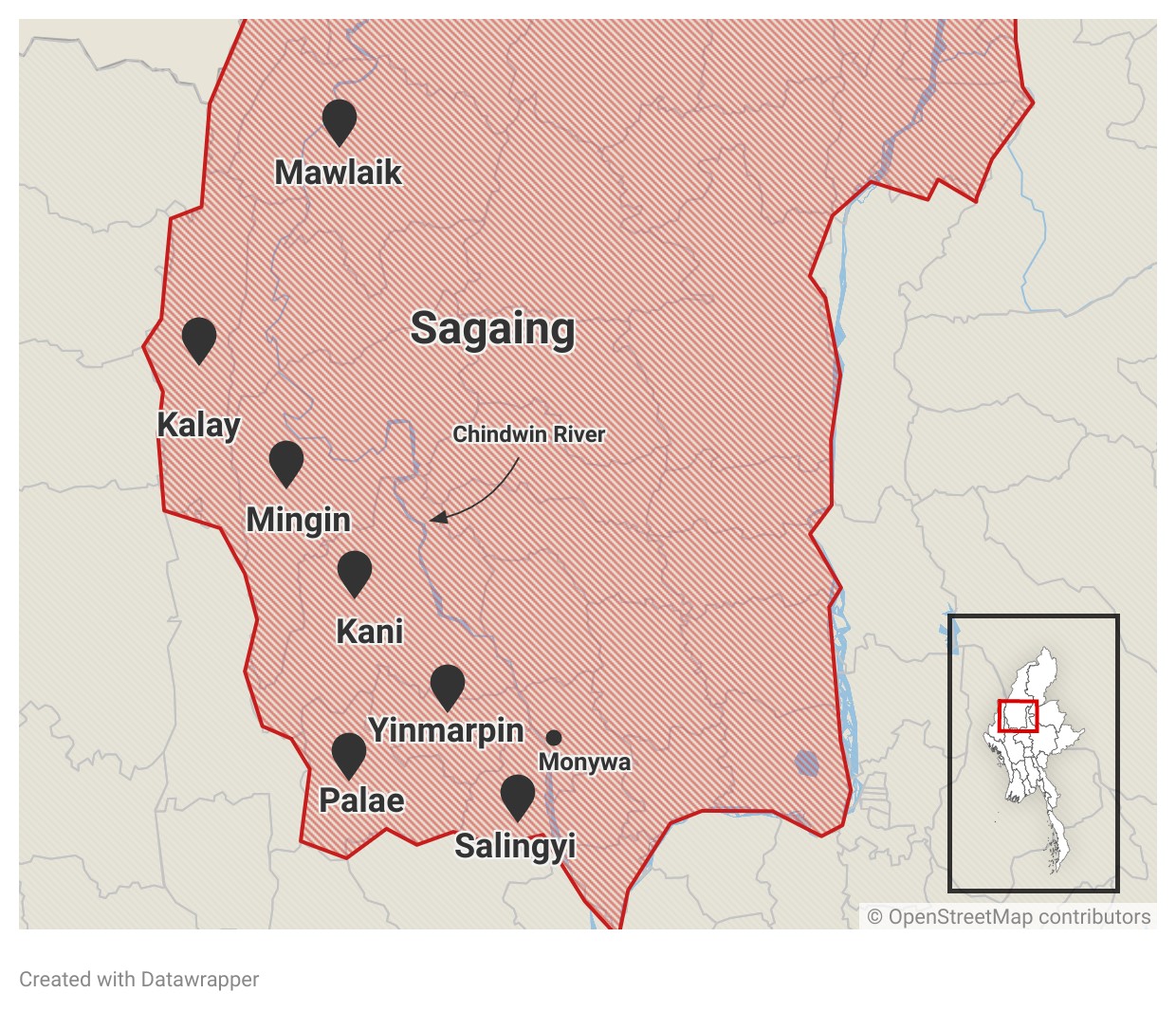 "Those townships have endured many difficulties since the beginning of the revolution. As the military banned carrying food deliveries, residents have no choice at all," the former MP told The Irrawaddy.
Troops at the bridge even seized bags of cooking charcoal, according to Ko Khant of North Yamar People's Defense Force.
"The people will face starvation soon," Ko Khant said.
Nearly 100 soldiers and police officers at the checkpoint thoroughly check anyone crossing the bridge.
The bridge connects to the Sagaing regional capital, Monywa, to the east.
A Yinmabin resident said ferry crossings are currently difficult because water levels are low during the hot season.
Last year solar and other electrical products and fertilizer were banned from crossing the Chindwin.