U-turn on Maravijaya entry fee
After a month-long outcry over entry fees for the colossal Maravijaya Buddha statue built on Min Aung Hlaing's orders in Naypyitaw, the junta boss said with a laugh on Thursday that the monument is now free to visit.
Ignoring the inevitable backlash in a country where paying homage to the Buddha has always been free, the junta announced the fees for entry and other "privileges" when the pagoda was opened to the public on August 1. Cue howls of protest from even junta sympathizers.
After announcing entry would be free for 10 days to mark the statue's opening, Min Aung Hlaing then extended the grace period as if he were commercially promoting his colossus. Meanwhile, he dramatized by saying he needed to collect entrance fees because monthly electricity bills for the statue cost 150 million kyats (nearly US$ 40,000) alone, and the staffing costs were huge. Having ratcheted up the drama, Min Aung Hlaing then tried to take the credit by pretending to respect the wishes of the people.
The junta boss was hoping to win applause from the people by waiving the entrance fees. However, curses continue to rain down on his head as public anger mounts over yet another surge in food prices.
Crackdown on thoughtcrime
Since the 2021 coup, Min Aung Hlaing has had dozens if not hundreds of writers, musicians, actors and netizens arrested and jailed for criticizing his regime. At a cabinet meeting on Wednesday, he again urged his ministers to crack down on the publishing, film, and music industries as well as social media.
His excuse was that a published statement, movie dialogue, song lyric, or social media post can have negative impacts on the "national character and solidarity" of Myanmar and its people. Using this fake pretext, Min Aung Hlaing is brazenly stamping out basic freedoms and rights of Myanmar citizens.
Recently, the regime sentenced hip-hop musician Byu Har to 20 years behind bars for criticizing serious power outages during a social media livestream.
It has also revoked the licenses of independent media outlets, publishing houses and printing businesses. Meanwhile, its penalty for social media users who "like" a post supporting the parallel civilian National Unity Government and its parliamentary Committee Representing Pyidaungsu Hluttaw is 20 years in prison.
After the bombs, the 3-Rs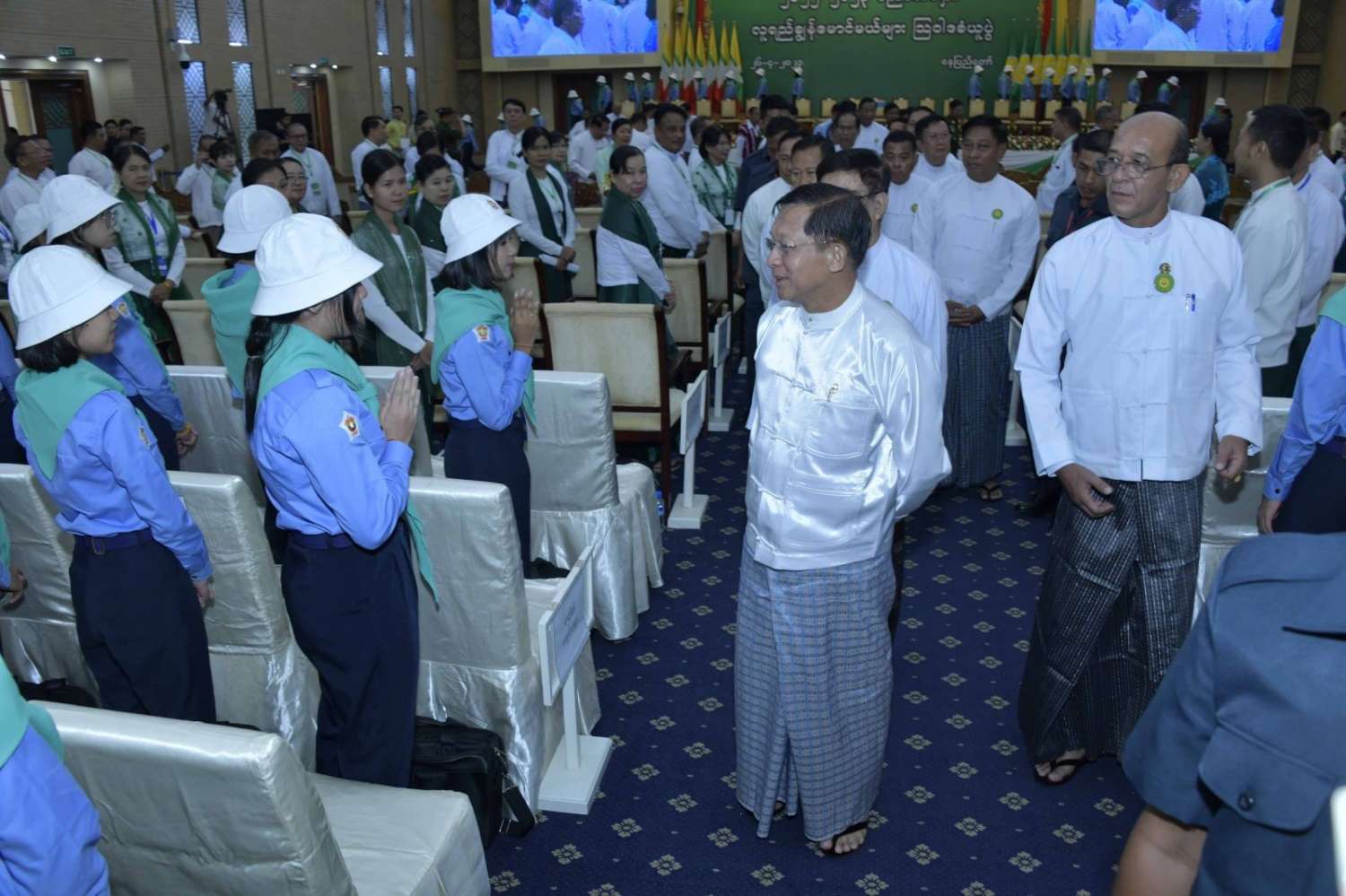 No doubt inspired by the 3-Rs (reading, writing and arithmetic) drive conducted by his predecessor Ne Win's dictatorship, Min Aung Hlaing used Wednesday's cabinet meeting to announce a literacy campaign for people in rural and remote areas.
The current junta boss has hailed Ne Win's 3-Rs push as a success – but failed to mention that his Burma Socialist Programme Party regime granted no budget for the campaign.
Instead, its success came from the public's enthusiasm and commitment, along with university and college students who served as volunteer teachers.
It's fair to say Min Aung Hlaing's perversity has reached new levels in promoting a literacy campaign in ethnic-minority and rural areas where his junta is bombing and torching schools, forcing hundreds of thousands of people to flee.
Edible-oil industry chiefs arrested as prices soar
Move to criminalize importers will lead to palm oil shortage, warns economist. Read more: 
Cash-strapped regime squeezes private hospitals for tax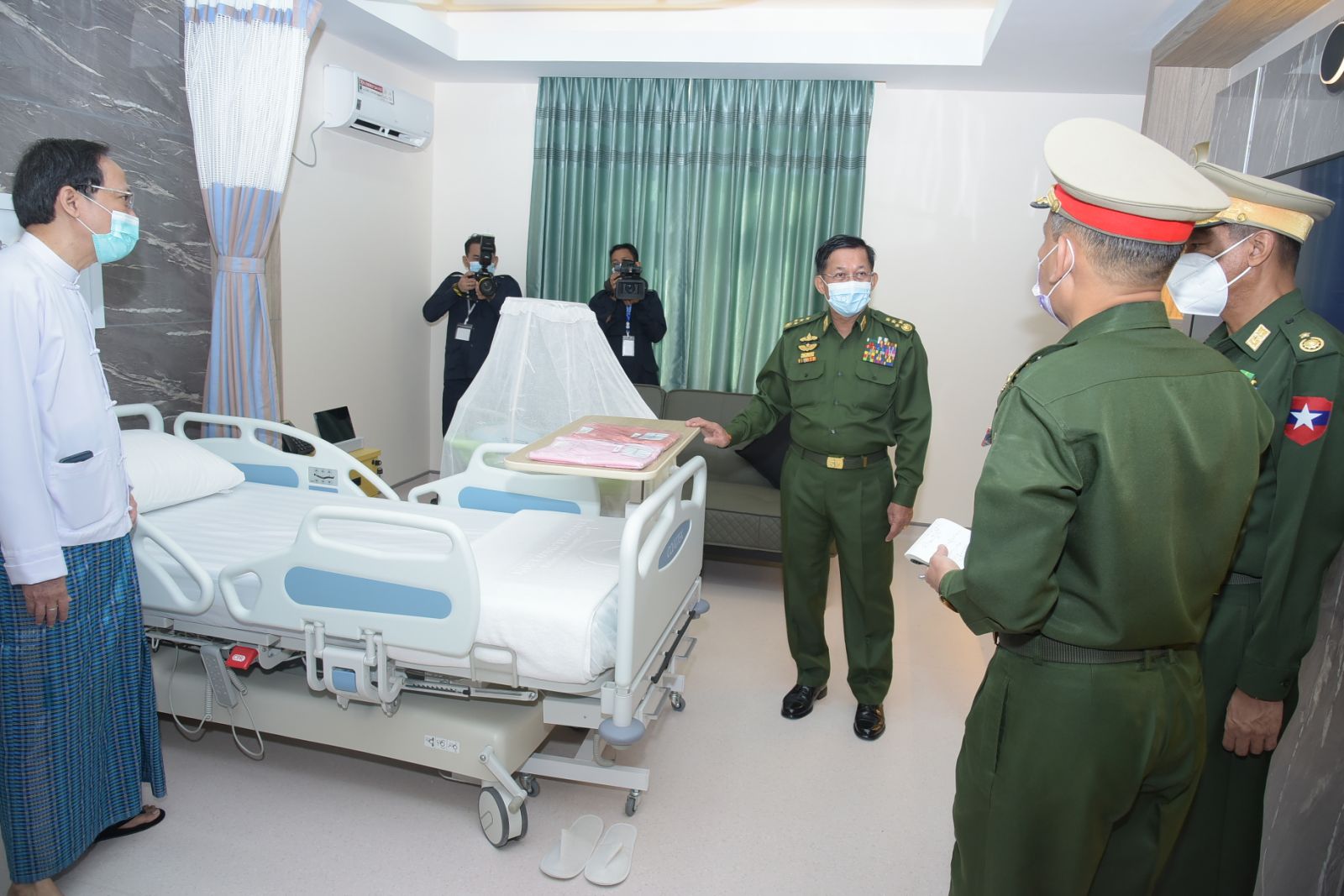 Latest move to prop up state coffers threatens to increase burdens on patients as cost of medicine soars. Read more: 
Dollar crunch: junta boss blames cooking oil, greed, sanctions
Myanmar coup leader cannot understand the cause of the economic crisis he created. Read more: