Justice for Myanmar (JFM) has condemned the Association of Southeast Asian Nations (ASEAN) for its plan to hold a conference of air force chiefs chaired by a general whose campaign of indiscriminate airstrikes is responsible for the slaughter of civilians in Myanmar.
The ASEAN Air Chiefs Conference will be chaired by Myanmar junta Air Force Chief General Htun Aung in Naypyitaw from September 12-15.
About 1,000 people were killed in 930 airstrikes under Htun Aung's command between January last year and July 2023, according to data from the Armed Conflict Location and Event Data Project.
By ordering an indiscriminate campaign of aerial terror, the air force chief is responsible for the slaughter of men, women and children, as well as the destruction of entire communities as well as civilian infrastructure, including schools, hospitals and places of worship, JFM said.
ASEAN is legitimizing and emboldening war criminals through its defense and security cooperation with Myanmar, the advocacy group added.
ASEAN and its member states are showing a callous disregard for the lives of Myanmar people and actively undermining their commitments to resolve Myanmar's crisis through the Five Point Consensus by proceeding with the air force conference and other security engagements with the junta, JFM spokesperson Yadanar Maung said in a statement on Thursday.
ASEAN's engagement with the junta "is insulting to the people of Myanmar who are victims of the junta's daily attacks. It is an untenable position [and there is no way to] excuse ASEAN's support for the terrorist junta and complicity in its international crimes," she added.
"There is no denying that ASEAN is legitimizing and emboldening war criminals through its defense and security cooperation, endangering the lives of Myanmar people and worsening the crisis," she said.
JFM demanded that ASEAN cancel the air force conference.
General Htun Aung was in command of the aerial massacre on April 11, 2023, on a civilian gathering at Pazi Gyi Village in Sagaing Region's Kantbalu Township, killing 170 people—including 40 children.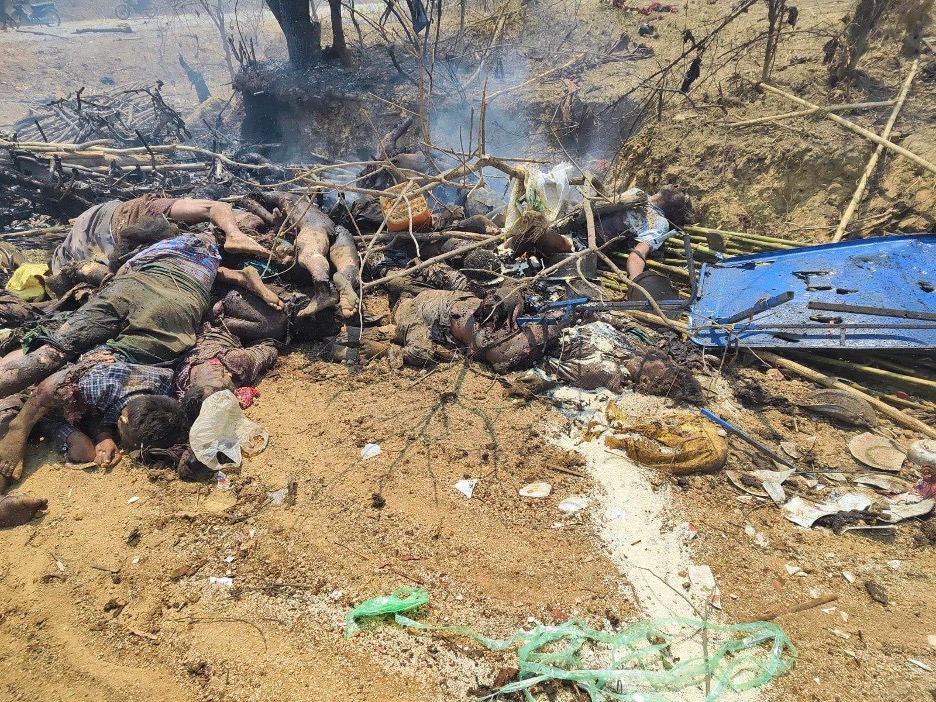 He also commanded the airstrike on an outdoor concert in Kachin State's Hpakant Township in October last year, killing more than 80 people.
He was in command of the aerial attack on a school in Let Yet Kone Village in Sagaing's Depayin Township in last September, killing 12 people, including children.
The junta continued its predawn airstrikes on camps for internally displaced persons in Kayah State's Demoso Township early on Thursday, killing one man and injuring others.
JFM said the evidence of Htun Aung's direct involvement in war crimes and crimes against humanity is extensive. He has been sanctioned by the United States, United Kingdom, European Union and Canada.
It also pointed out that ASEAN strongly condemned the junta's aerial massacre in Pazi Gyi, but it is now honoring one of its main perpetrators.
In August, ASEAN held a counter-terrorism training exercise with junta officials in Naypyitaw.
Myanmar and international civil society organizations have repeatedly denounced ASEAN's defense cooperation with the junta.