Command but no control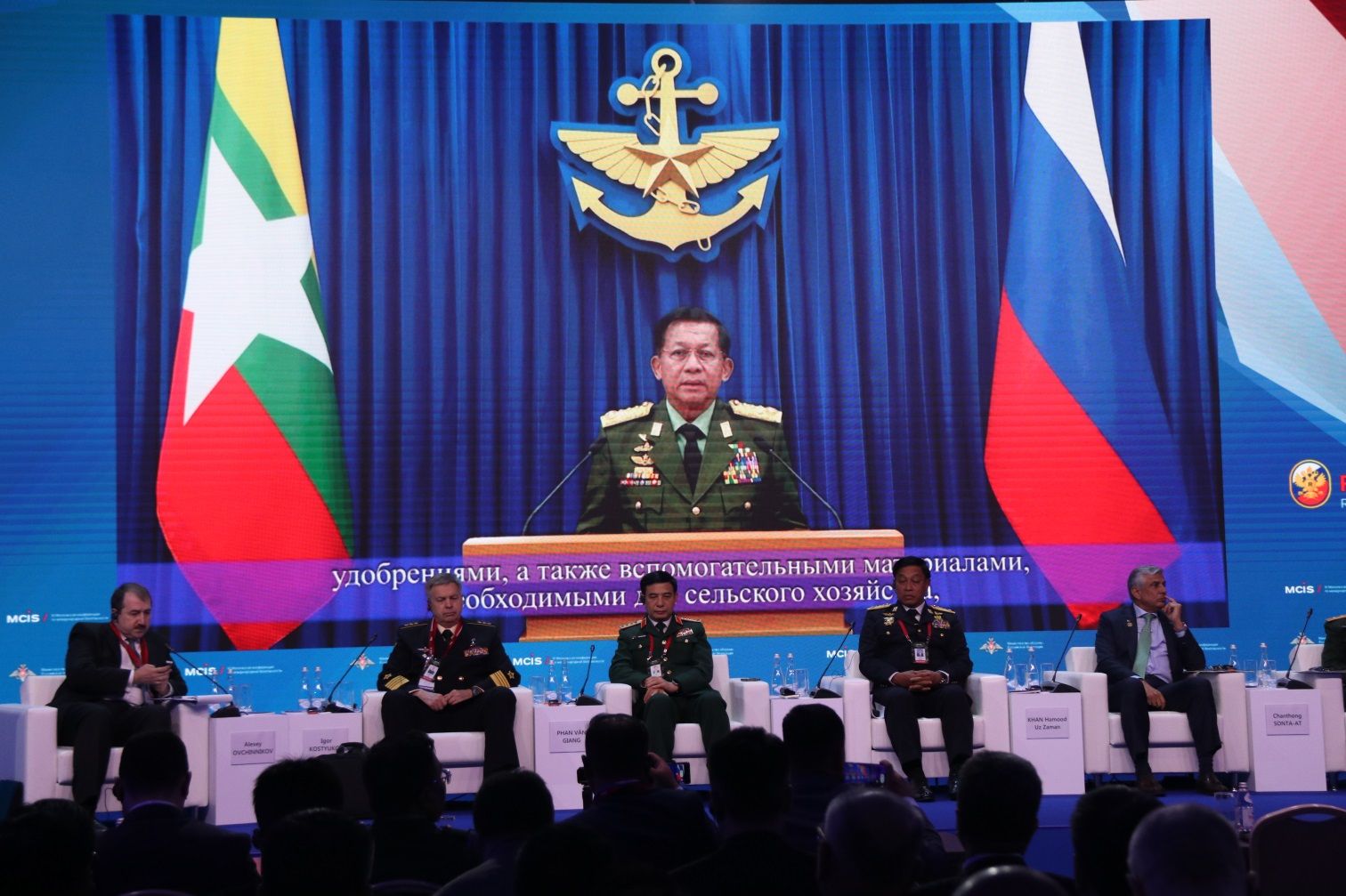 Junta boss Min Aung Hlaing boasted in his video message to the Moscow Conference on International Security on Wednesday that his regime has control over the vast majority of Myanmar.
Belying that claim, the parallel National Unity Government (NUG) has launched an operation which it calls "All roads to Naypyitaw", the administrative seat of Myanmar generals.
The shadow civilian government has already proven that its operation is no empty threat, with resistance forces attacking a junta outpost in Naypyitaw Union Territory this week. Last month, they attacked and seized weapons from a junta outpost in Pyinmana, adjacent to Naypyitaw.
Min Aung Hlaing chose Armed Forces Day and his extension of military rule to roar about crushing the People's Defense Forces and ethnic armed organizations fighting his regime. But martial law in some 50 cities across Yangon, Mandalay, Bago, Sagaing and Magwe regions and Chin and Kayah states, junta outposts at junctions, and routine patrols in cities tell a different story.
Ominous nuclear meeting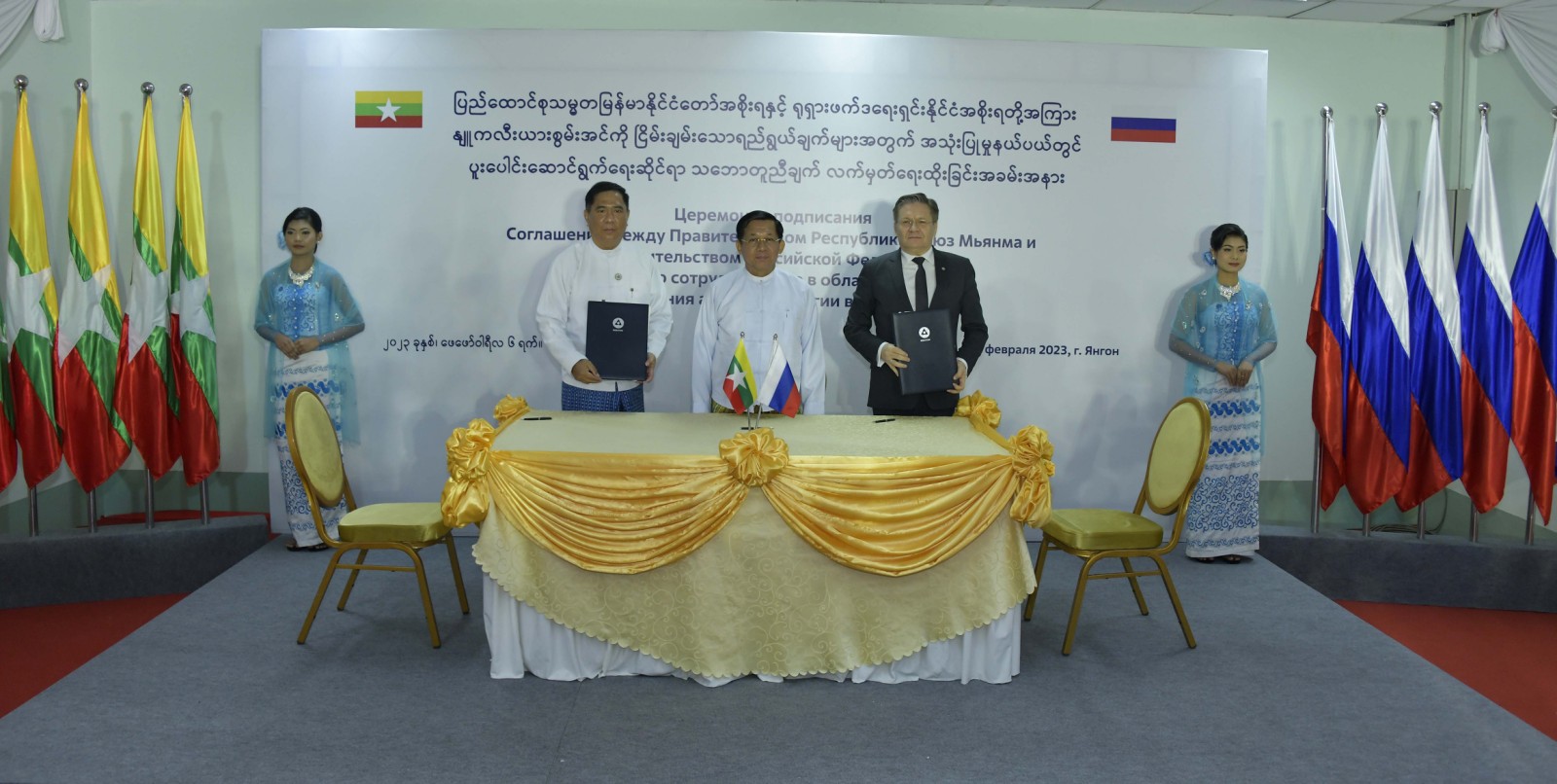 The military regime's nuclear dream is alive and kicking, a fact confirmed by the first meeting between Myanmar graduates in atomic technology from Russian universities, junta Science and Technology minister Myo Thein Kyaw, junta officials, deputy rectors from Russian universities, and delegates of Russia's state-run atomic energy corporation (Rosatom) on Thursday.
The meeting took place at Myanmar's first nuclear technology information center in Yangon, which was opened in February with assistance from Moscow.
Participants exchanged views on nuclear technology and the energy sector while alumni of Russia's nuclear university MEPhI shared their experiences with freshers.
Less than a year after the 2021 coup,  Moscow rushed in to help the Myanmar regime realize its nuclear ambitions.
Min Aung Hlaing has promised atomic energy will be limited to peaceful uses. But how trustworthy is the word of a man who has ordered massacres of civilians and deadly air and artillery strikes on non-military targets including villages, schools and healthcare facilities?
Chinese overtures
China has always been a good friend of Myanmar generals. After initially distancing itself from the regime following the coup in 2021, Beijing re-engaged with the junta last year.
This week, three junta ministers  attended the 7th China-South Asia Expo, 27th Import-Export Fair, and Greater Mekong Subregion (GMS) Economic Corridor Governors Forum.
The events were attended by China's top diplomat, Wang Yi, and high-level delegates from 84 countries.
With junta investment and foreign economic relations minister Kan Zaw, information minister Maung Maung Ohn, and commerce minister Aung Naing Oo attending the events in Kunming, China has now received eight junta ministers since early August.
The junta ministers discussed agricultural trade, investment in Myanmar, cooperation among GMS countries, and media cooperation, according to junta media.
Min Aung Hlaing moans about 'weaponization' of dollar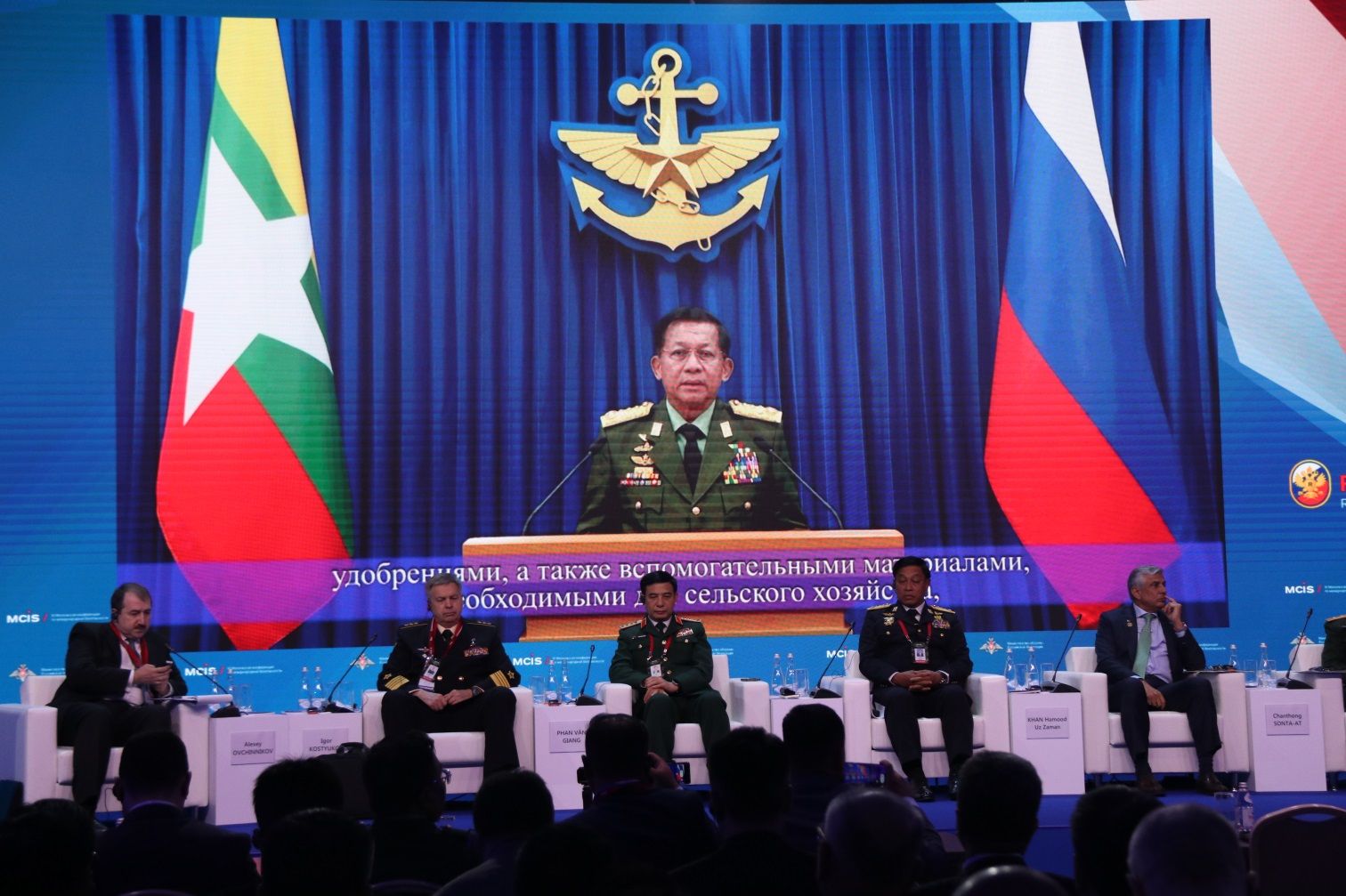 Addressing a Moscow conference by video, Min Aung Hlaing hinted his isolated regime, which is strapped for hard currency, is struggling to pay for fuel and fertilizers. Read more: 
New defense minister in Russia to boost ties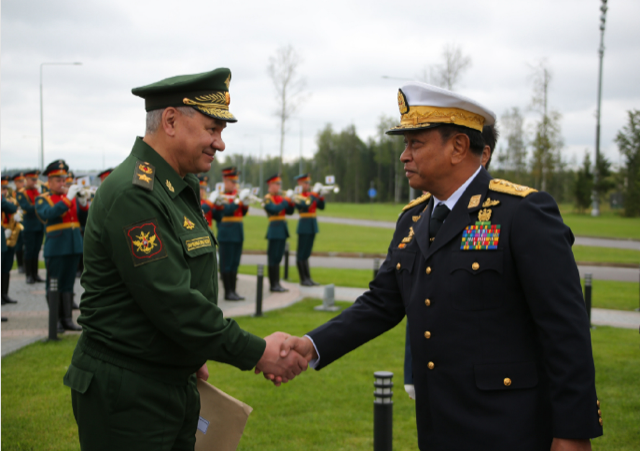 Myanmar's regime defense minister Tin Aung San is attending military conferences in Moscow and the unveiling of a statue for World War II. Read more: 
Regime to arm civil servants
The junta in southern Shan State is compiling lists of government staff as it looks to form 'people's militias' to boost its ailing forces. Read more.