Maung Weik, a leading businessman and the junta's key prosecution witness in a corruption case against deposed civilian leader Daw Aung San Suu Kyi, marked his release from prison this week by immediately making a donation to help fund the construction of a Buddha statue commissioned by regime chief Min Aung Hlaing.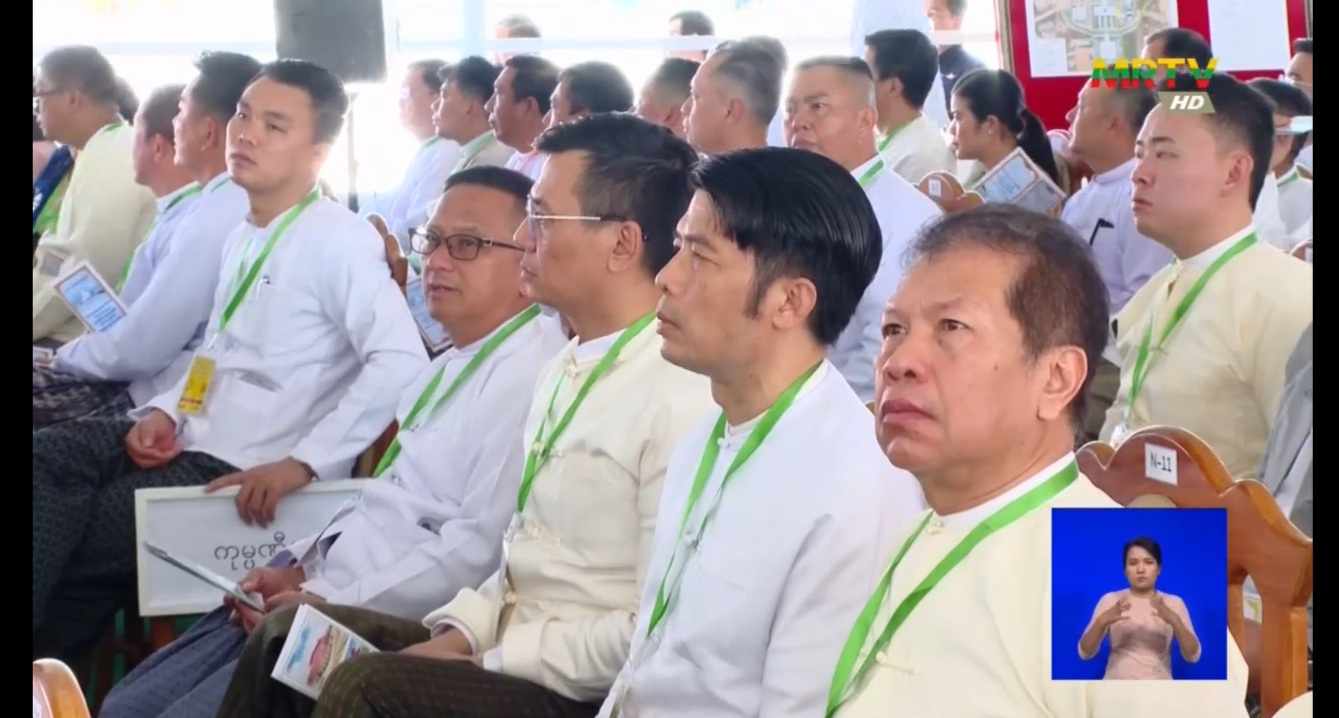 The owner of Sae Paing Development Ltd. was the first crony detained by the Myanmar military following its coup in February 2021. He was accused of paying bribes to the civilian leader when she was in power.
He announced his release via his company's Facebook page on Thursday night, posting pictures of himself with a long beard. He said he had been released that day and was now home, adding that his mother was also happy.
But what he didn't say in the post was that on the same day, he traveled to Naypyitaw, where he joined  101  people, mostly from the business sector, making cash donations to Min Aung Hlaing for his Buddha image. The regime's Myanmar Radio and Television channel aired Thursday's donation ceremony, showing Maung Weik alongside other donors including established regime cronies like U Khin Maung Aye of CB Bank, U Zaw Zaw of Max Myanmar Group, U Htay Myint of Yuzana Group of Companies, U Win Aung of Dagon International and many others.
According to Maung Weik's Facebook post, he was detained for more than two years from Feb. 3, 2021 to June 29, 2023. It is not clear where or under what conditions he was held.
The Junta's Anti-Corruption Commission filed a complaint against Daw Aung San Suu Kyi in May 2022 alleging that Maung Weik had given her about US$550,000 in illegal payments between 2018 and 2020 to protect his businesses.
The charge was based on comments made by Maung Weik during a regime press conference in March 2021. The property developer said he had made four payments: $100,00 in 2018, $150,000 in 2019, $50,000 in February 2020 and $250,000 in April 2020.
In a junta court, however, Maung Weik testified that the alleged bribe paid to the National League for Democracy (NLD) leader was actually a donation to her charity, according to a court source.
The regime opened a case under Article 55 of the Anti-Corruption Law, alleging that Daw Aung San Suu Kyi accepted the bribe from Maung Weik on the pretext that the money was intended for the charity.
She has been sentenced by a military regime court to a total of 33 years in prison, including three years for the case.
Maung Weik was also reportedly a prosecution witness in corruption cases filed against other members of the NLD government including the party's vice chair, Dr. Zaw Myint Maung.
In 2008, the businessman was sentenced to 15 years in prison under the previous military regime for drug trafficking. He was released in 2014 under U Thein Sein's quasi-civilian government.