Another moneymaking scheme
Fighting a multi-front war and receiving little foreign investment and tax revenue, the military is desperately short of funds. But it has never been short of wild ideas to extort money from people. This time, it is targeting business owners.
A junta announcement in the August 8 issue of military mouthpiece Myawady Daily offers rewards for people who inform on businesses that do not issue receipts with official stamps.
Myanmar tax laws require businesses to collect tax from customers and pass it on to township revenue offices. The stamps indicate payment of commercial tax.
The regime is offering rewards of 30 percent of the fine for those who inform on restaurants, hotels, guesthouses, and pay television, and 20 percent for informing on handset sellers.
Min Aung Hlaing's regime has been hit hard by mass boycotts as people refuse to make payments of any kind to the junta following its coup. They have said no to military-linked products and also shunned state lottery Aung Bar Lay, which normally pours billions into government coffers.
Recently, the junta boss put the state lottery online, while also requiring online vendors to register in a move to levy tax from them.
Rule of lawlessness
Still struggling to assert control of the country since the coup two and a half years ago, Min Aung Hlaing summoned hundreds of Union-level officials, ministers and deputy ministers to Naypyitaw on Tuesday, where he vented his anger and frustration on them.
Police, general administration departments and legal institutions were singled out as the junta boss gave them an earful about their performance. "You have shortcomings, and you need to perform better," he told them.
The junta leader has insisted that he only appoints capable people to his cabinet. But, frequent ministerial reshuffles indicate otherwise.
Far from performing their primary duty of ensuring law and order, the very law enforcement chiefs chided by Min Aung Hlaing dare not go out alone in public because they are well aware of the people's loathing for them, and fear they might be harmed.
As long as Min Aung Hlaing occupies the Presidential Palace, where he has held cabinet meetings since the coup, he may never have real control over the country.
Vientiane invites terror chief
Just a little more than one month before it takes over as ASEAN chair from Indonesia, Laos has invited the junta's new defense minister Lieutenant-General Yar Pyae to its capital, Vientiane.
Yar Pyae, who now oversees the junta's terror campaign, left Myanmar on Thursday to attend the 8th ASEAN Ministerial Meeting on Drug Matters in Vientiane. He was accompanied by high-ranking police officers, according to junta media reports.
In June, Laos sent a high-level representative to a Thai-sponsored informal meeting on Myanmar's crisis as Bangkok pushed to reengage with the junta generals. Laos has also accepted the junta's appointment of former Southeastern Command chief Major-General Myat Thet Oo as its ambassador to Vientiane.
Junta boss repeats 'law and order' call at new cabinet's 1st meeting  
For the second time in 10 days, Min Aung Hlaing vented his ire at ethnic armed organizations and People's Defense Force groups for disrupting his election plans. Read more: 
Power shortage blamed on shelved mega-projects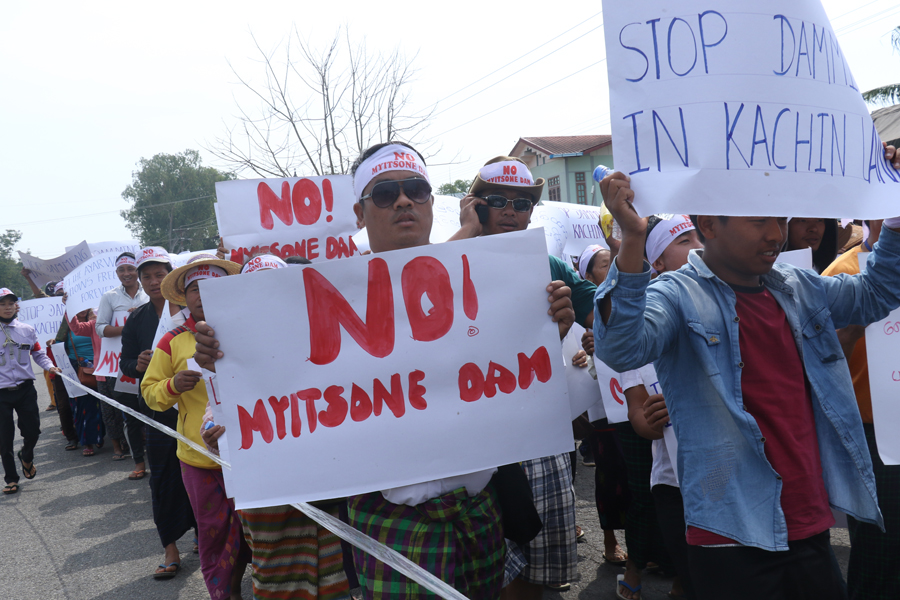 Min Aung Hlaing's reference to suspended investment schemes like the unpopular China-backed Myitsone Dam has prompted speculation he will seek to revive the controversial project. Read more: