Russian Defense Minister General Sergey Shoigu's visit to Naypyitaw last week sends a signal that Myanmar and Russia intend to expand their defense cooperation. Myanmar's generals have a long-term plan to modernize the military, and Russia is expected be a major partner in this process.
During the visit, Myanmar and Russia agreed that Russia will supply Myanmar with Pantsir-S1 surface-to-air missile systems, Orlan-10E surveillance drones, and radar equipment.
Myanmar military commander-in-chief Senior General Min Aung Hlaing thanked Russia's long-serving defense minister for the visit. "Just like a loyal friend, Russia has always supported Myanmar in difficult moments, especially in the last four years," the general was quoted as saying by Russian media.
In Naypyitaw, security was tight during the visit. The Russian delegation arrived in two planes and occupied the opulent five-star Kempinski Hotel.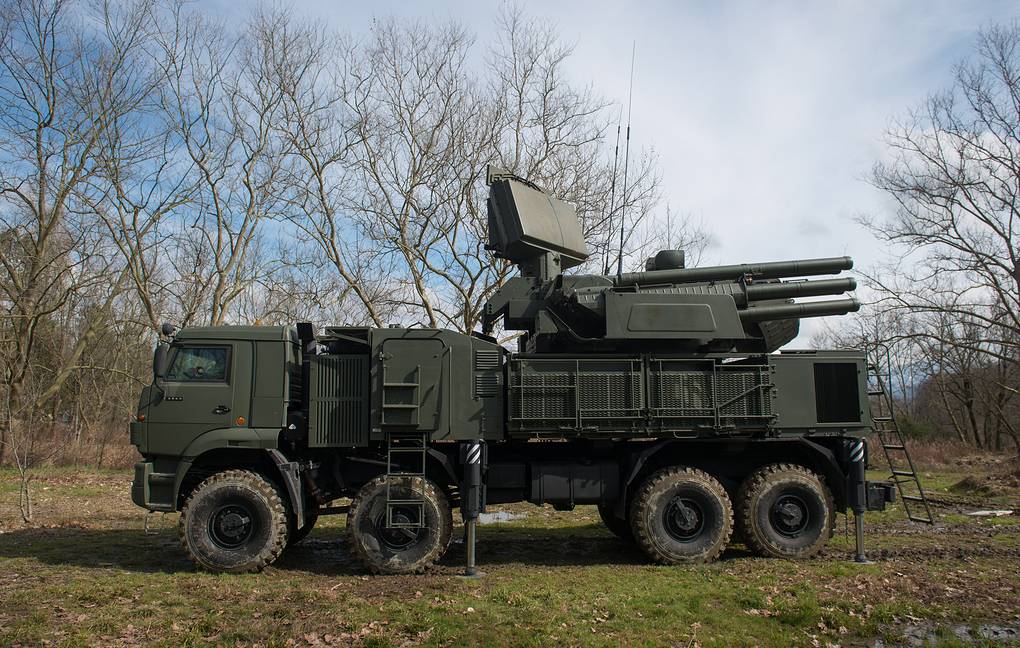 Shoigu enjoys a close relationship with Snr-Gen Min Aung Hlaing, who has visited Russia six times. During his last visit to Moscow in June last year, the senior general attended the 75th annual Russian Victory Day, which commemorates the surrender of Nazi Germany in 1945 at the end of World War II.
During his recent visit to Naypyitaw, Shoigu laid a wreath at the Military Mausoleum for fallen heroes.
Military sources said that military leaders in Myanmar made a special effort to receive Shoigu with full honors.
Along with Prime Minister Mikhail Mishustin and Moscow Mayor Sergey Sobyanin, who is a former deputy prime minister, 64-year-old Shoigu is one of the top contenders to eventually succeed President Vladimir Putin, according to Western media.
Shoigu took over the Defense Ministry in 2012, overseeing the overhaul and modernization of Russia's vast military.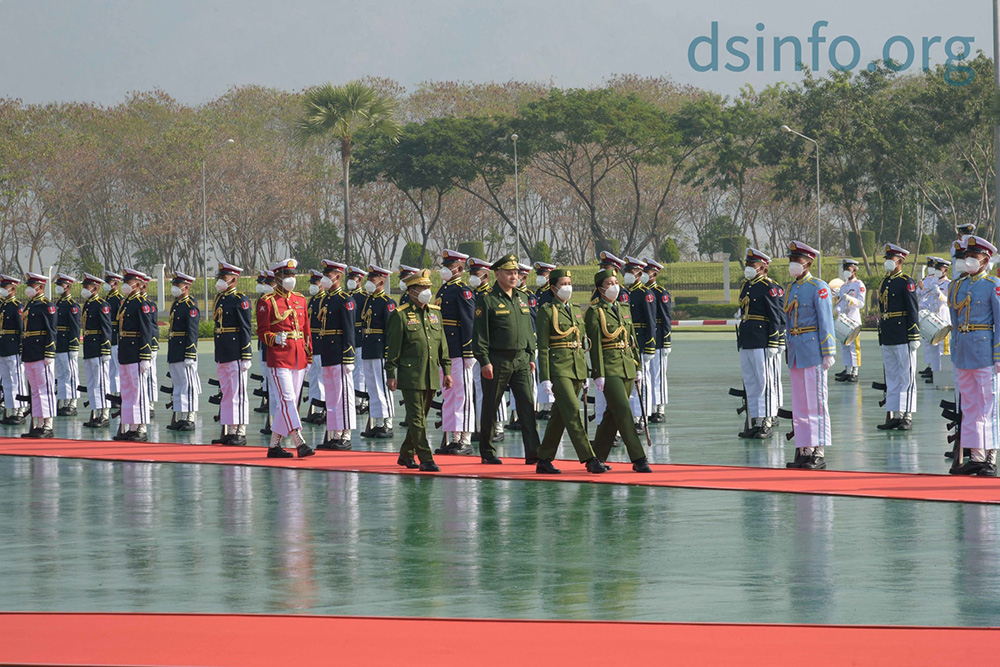 "We view today's talks as an opportunity to further our cooperation, especially in the military field," Shoigu said as he met with Snr-Gen Min Aung Hlaing.
Before leaving Moscow, Russian Deputy Defense Minister Alexander Fomin told media there that Myanmar, as a member of ASEAN, plays "a key role in maintaining peace and security in the region." He said the countries' militaries were continuing to work together despite the COVID-19 pandemic.
During the meeting with Snr-Gen Min Aung Hlaing, the Russian defense minister said Moscow is ready to further deepen relations between the defense departments of the two countries and to develop cooperation in the military-technical sphere.
Myanmar is a long-time buyer of Russian arms, and participated in a joint drill with the country last year. Since the early 2000s, Myanmar has bought 30 Russian-made MiG-29 jet fighters, 12 Yak-130 jet trainers, 10 Mi-24 and Mi-35P helicopters, and eight Pechora-2M anti-aircraft missile systems. Myanmar has also signed a contract to purchase six Su-30 warplanes. Maintenance of the Russian-made equipment is carried out at a joint service center in Myanmar.
Malaysia, Vietnam, Indonesia and India have purchased Su-30s, and Myanmar is expected to take delivery of its first batch of the multirole combat aircraft soon.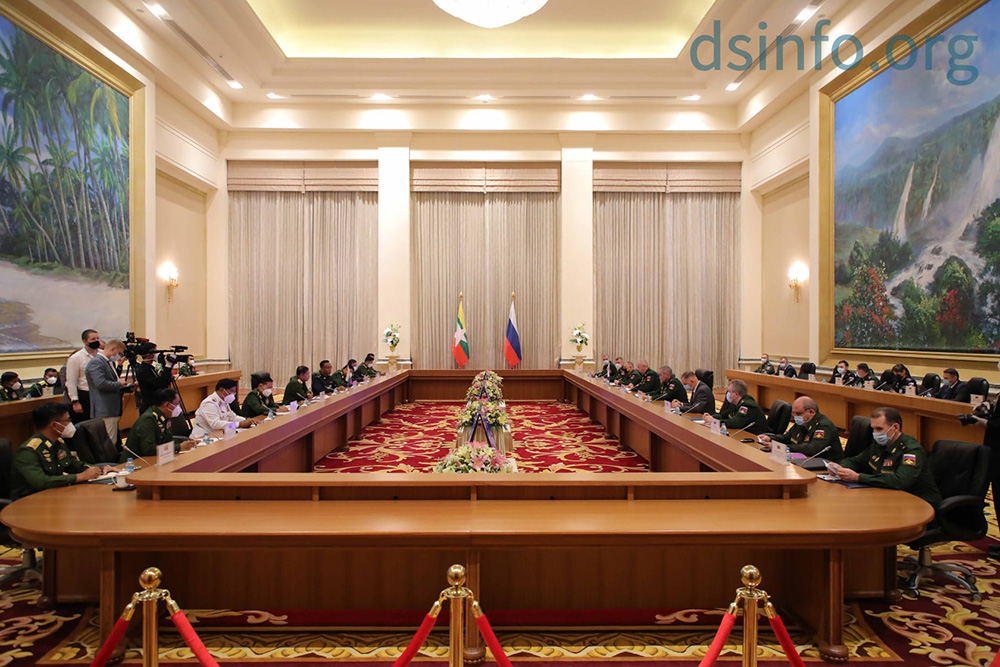 Myanmar's agreement to acquire the Pantsir-S1 follows protracted negotiations. This anti-aircraft missile and gun system is designed for air defense of small military and administrative-industrial facilities and areas, including mobile ones, against fixed- and rotary-winged aircraft, cruise missiles and precision munitions, as well as for strengthening air defense units against massive air strikes.
It is not yet known where Myanmar's military (or Tatmadaw) plans to deploy the Pantsir-S1 anti-aircraft missile system, but military analysts suspect it will be positioned along the border with Bangladesh.
The Irrawaddy has learned that the anti-aircraft missile system could also be deployed in Shan State, close to the Wa Self-Administered Zone controlled by the United Wa State Army (UWSA), Myanmar's largest ethnic armed organization. In February last year, China provided military hardware, drones and training to the UWSA. The organization confirmed it had acquired a helicopter, making the northeast-based rebel group the nation's first to possess such an aircraft. The helicopter was reportedly ordered and delivered from China. Wa leaders insist it is solely for "personal and leisure use".
It has been reported that Shoigu has a particular interest in establishing Russian naval visits to Myanmar. This would be in line with his stated view that Russia considers Myanmar a reliable ally and strategic partner in Southeast Asia and the Asia-Pacific.
Russia and Myanmar established ties in 1948, and three years later opened embassies in each other's countries. Along with China, Russia voted to block a UN Security Council resolution criticizing Myanmar over the Rohingya crisis.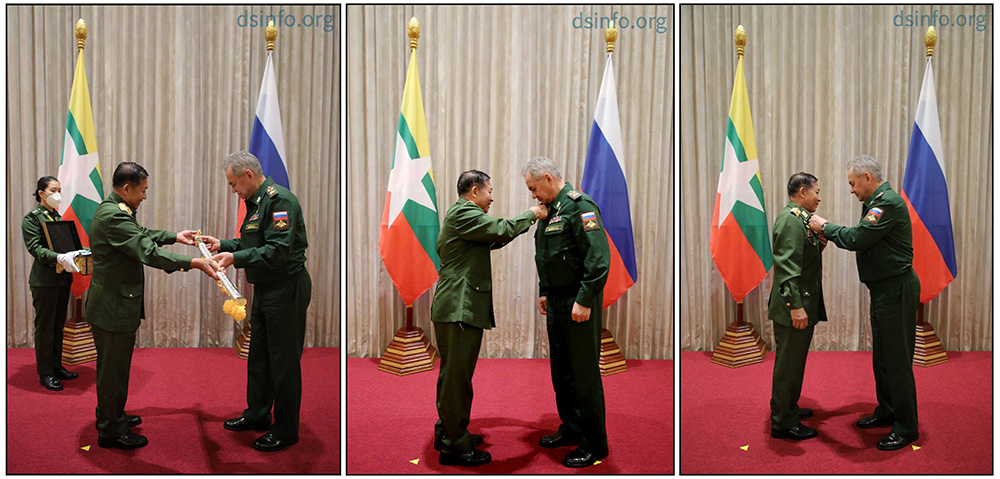 According to the Stockholm International Peace Research Institute, Myanmar was the fifth-biggest importer of Russian weapons and aircraft in 2014, spending US$20.4 million (27.2 billion kyats) on Russian weapons in that year. Additionally, Myanmar sends officers to Russian military academies for training. The Tatmadaw also sends officers to China, India, Japan and Israel.
Myanmar sees Russia as a helpful "big brother" to counterbalance the influence of China, India and Western powers. Some observers see Myanmar as a strategic market for Russia, which is eyeing increased arms sales in the region.
Myanmar, a former British colony, once used mostly European and US jet fighters and helicopters for its air force. After the military brutally crushed a pro-democracy uprising and staged a coup in 1988, however, Western countries imposed a ban on military sales, prompting the military to turn to China and Russia. In recent years Russia has gained favor over China as a source of military hardware for the Tatmadaw.
Hundreds of Myanmar military personnel are currently studying at Russia's military higher education institutions.
You may also like these stories:
Venue Squabbles Complicate NLD's Outreach Efforts to Myanmar's Ethnic Parties
Myanmar Military Chief Makes Life Awkward for Chinese Foreign Minister
Myanmar's Purchase of Planes From Jordan a Sign of Things to Come