News reports have emerged that Myanmar's air force is buying two Airbus CASA C295 aircraft worth US$38.6 million (52.29 billion kyats) from the Royal Jordanian Air Force. While Airbus, based in the EU, would be prevented from entering such a deal directly by the bloc's arms embargo against Myanmar, the Middle Eastern kingdom has no such sanctions preventing the sale.
Several countries in Europe and North America, including Canada, the Czech Republic and Finland, have purchased these planes. Among Asian countries, India, Bangladesh, Thailand, the Philippines and Indonesia use them for tactical and logistical transport. Their short takeoff and landing capabilities make them well suited to Myanmar's landscape.
Some activists outside of Myanmar have warned that the deal poses a threat to ethnic minorities in Myanmar. True. However, such qualms—not to mention concerns over past atrocities perpetrated in ethnic states—will not stand in the way of the armed forces' determination to modernize. The military has the funds it needs to support its ambitious arms acquisition program and the expansion of its support facilities.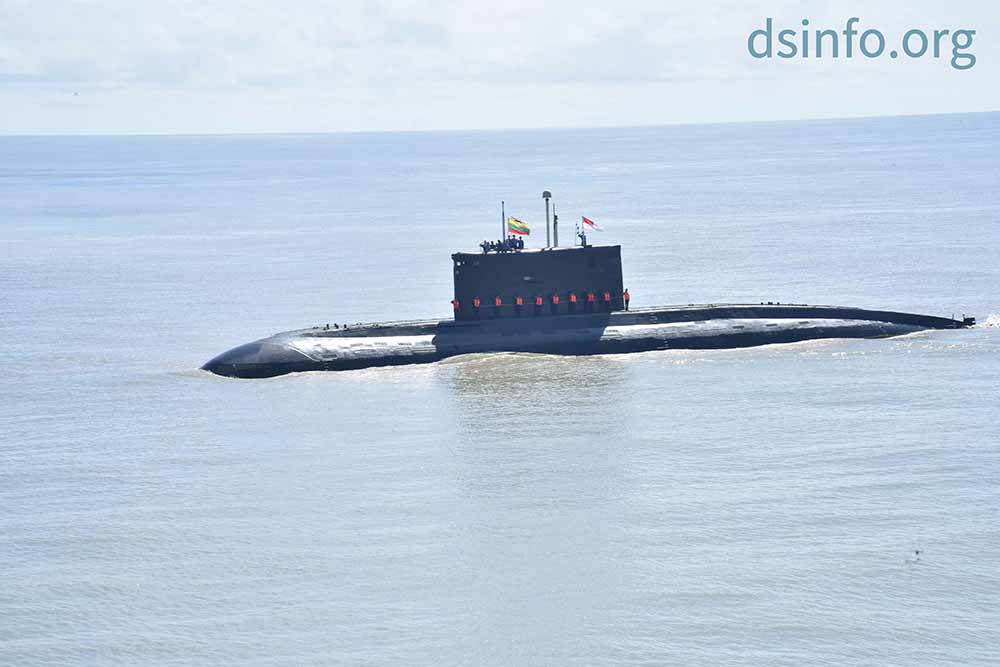 In recent years, the Tatmadaw has deployed jet fighters, helicopters and naval vessels in its offensive against the Arakan Army (AA) in Rakhine State. The insurgents and the military recently called a temporary ceasefire and entered a preliminary dialogue.
But the military's attention is no longer focused narrowly on the ethnic states.
It is looking to buy more sophisticated jet fighters and naval vessels to protect offshore gas pipelines and to patrol the country's borders, maritime boundary and airspace to deter incursion by foreign aircraft.
Myanmar military spokesman Major General Zaw Min Tun told local media that the new aircraft from Jordan are transport planes to replace the military's ageing fleet of Chinese-made Y-8s. However, CASA C295s can be outfitted to deploy paratroopers or serve as gunships. The plane is manufactured and assembled at the Airbus Defense and Space facility in Seville, Spain.
The Myanmar military had five Y-8 transport planes until one of them crashed in the Andaman Sea in June 2017, killing all 122 passengers and crew. Since then, military leaders have opted against purchasing transport planes from China.
Burgeoning aviation fleet 
The US and other Western governments imposed arms embargos after the military staged a bloody coup in 1988, turning its guns on unarmed civilians and demonstrators. That has not dented the military's determination to upgrade its armed forces, however.
In December 2019, Myanmar military chief Senior General Min Aung Hlaing and other senior officers attended an event to mark the 72nd anniversary of the founding of the air force at a pilot training base in Meiktila, Mandalay Region.
At the ceremony, 10 aircraft were added to the air force fleet—two JF-17B multi-role combat aircraft, six Yak-30 light fighter aircraft and two MI-35P attack helicopters.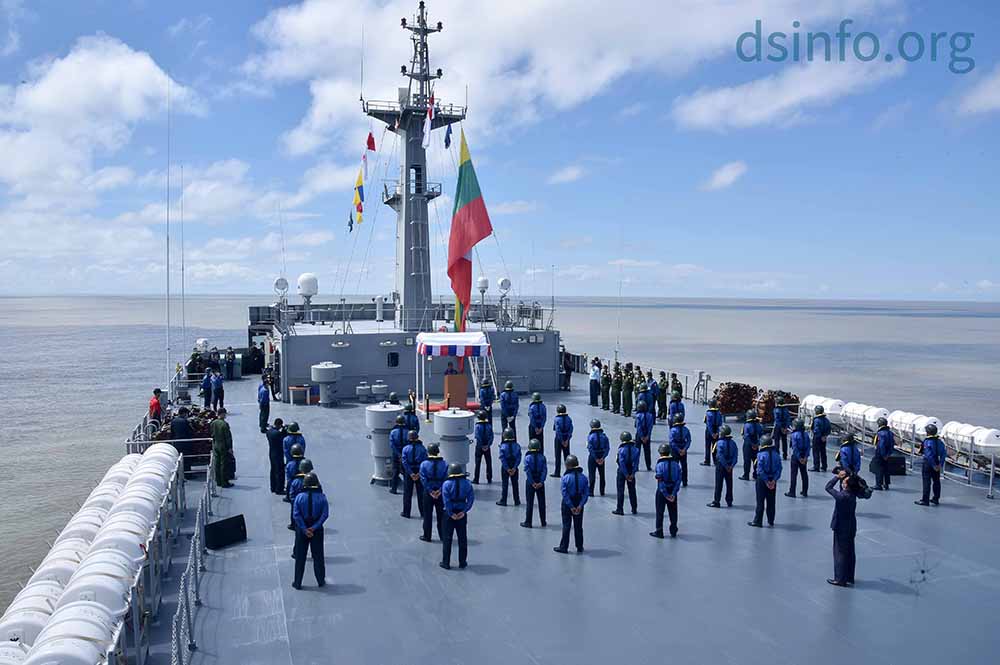 A total of 96 aircraft—79 planes of 10 different types and 17 helicopters of five different types—have been added to the air force fleet since President U Thein Sein's administration took office in 2011, according to the Myanmar military.
"We can't compete with India and China, but we can compete with our three other neighbors," Maj-Gen Zaw Min Tun said, referring to Thailand, Laos and Bangladesh.
The Myanmar military's arms procurements are intended to deter foreign threats, defend the Bangladesh border from illegal immigration and settlement, and assert control of the national airspace.
Myanmar was humiliated during clashes with Thai forces on the northern border near Shan State's Tachileik in 2001. The Thais deployed US made F-16s and alarmed Myanmar's generals with their air defense capabilities. The Tatmadaw soon acquired more jet fighters from Russia.
In pre-embargo days, Myanmar bought arms, jet fighters and training planes from Western countries including the US, the UK, the then Federal Republic of Germany (West Germany), Switzerland, Canada, France and Israel. However, after 1988, the military turned to China and Russia when it needed hardware.
Subsequently, military leaders realized the military hardware from China was sub-standard, and the military drew criticism from within its own ranks for its heavy dependence on China.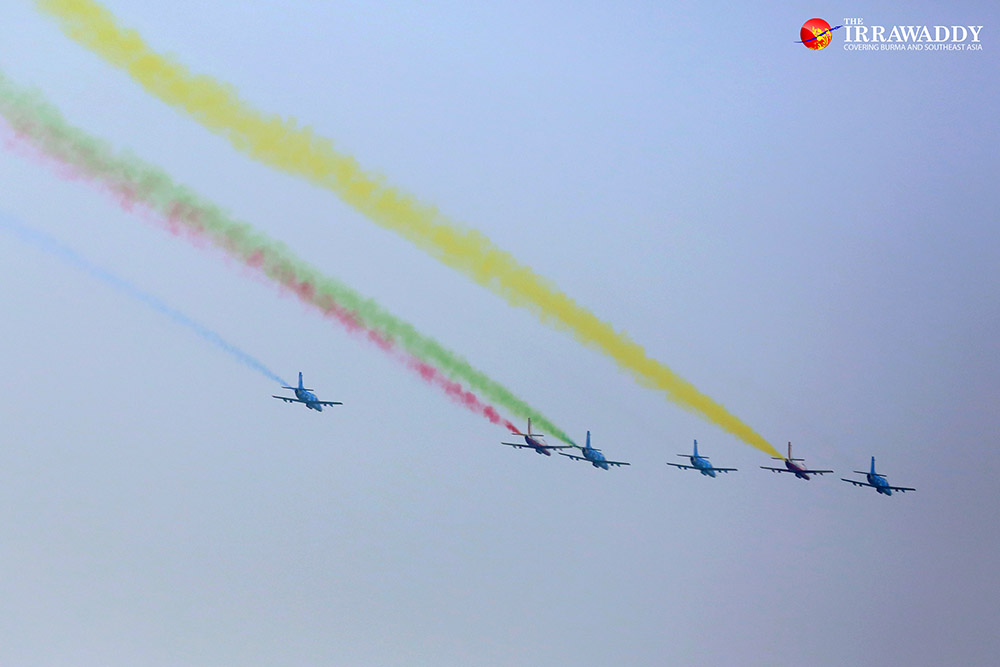 New friends 
The generals later turned to Russia, Ukraine, Poland, India, Israel and Pakistan for some of its hardware, while continuing to source fighter aircraft, armored vehicles, guns and ships from China, with Russia being the main provider of surface-to-air missiles. (There was a time when they even reached out to North Korea to buy military hardware and missiles.) More importantly, however, India and Japan's defense ties with Myanmar have grown increasingly close in recent years.
Myanmar recently agreed to enhance defense cooperation with New Delhi. This includes reviewing joint exercises, training for Tatmadaw personnel, strengthening maritime security via joint surveillance and capacity building, enhancing medical cooperation, collaboration on pollution responses and jointly developing new infrastructure.
This year, Myanmar took possession of a used submarine purchased from India. The Russian-made Kilo-class submarine was refurbished by Indian state-run defense shipbuilder Hindustan Shipyard and is now fully operational. The navy plans to build a submarine fleet to strengthen its naval power, with the first vessel to be used for training. The aim, the military spokesman said, is to deter foreign threats while serving as a counterweight to the forces of Bangladesh and Thailand.
MiGs and more… 
Myanmar has also developed stronger military ties with Moscow. Since buying 12 MiG29B fighter jets from Russia in 2001, the military has continued to purchase increasingly sophisticated weapons from the country.
Since 2011, Myanmar-Russia military relations have gone from strength to strength. One result of this has been an easing of Myanmar's reliance on China.
From 2001 to 2016, Russia accounted for the largest share of Myanmar's purchases of military hardware, with the total value of its acquisitions from Russia ($1.45 billion) outpacing those from China ($1.42 billion) during the period, records show.
Myanmar also routinely sends officers to Russia for training, with hundreds of Myanmar military personnel studying at Russia's military higher education institutions at any given time.
In 2018, Russian Defense Minister Sergey Shoigu said his country would sell six Su-30 fighters to Myanmar. The contract is reportedly worth about $204 million.
The Su-30 is a twin-engine, two-seat maneuverable fighter jet developed by Russia's Sukhoi Aviation Corporation. The all-weather, long-range fighters will bring added value and give Myanmar's air force a technological boost.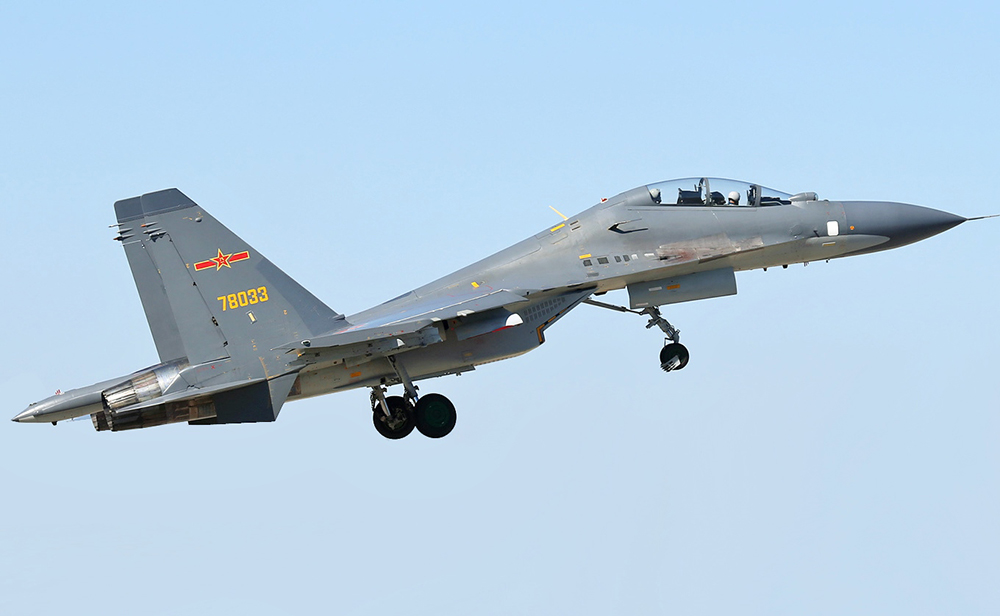 Strengthening ties with Japan 
In 2018, Kentaro Sonoura, special adviser to the Japanese prime minister on national security, said during a visit to Myanmar that Tokyo supported capacity building for Tatmadaw officers in various fields, including humanitarian assistance and disaster relief. The National Defense Academy of Japan now accepts cadets from the Myanmar military for training.
Defense ties between the two countries run deep. During World War II, Japan trained Myanmar military leaders including independence hero General Aung San and the rest of the legendary "Thirty Comrades". And it appears Japan's involvement in Myanmar affairs is only set to deepen, after Japanese special envoy Yohei Sasakawa helped broker a ceasefire deal between the military and AA insurgents. The development is a double blessing—Naypyitaw surely welcomes Japan's mediating role as way of lessening its reliance on Beijing. China's continued provision of arms and other support to ethnic rebels based in northern Myanmar is a source of ongoing concern and irritation to the Tatmadaw's top brass.
According to spokesman Maj-Gen Zaw Min Tun, the Myanmar air force currently has a defensive capability, and acquiring jet fighters alone will not turn it into a cutting-edge fighting force overnight.
Tension is rising between Myanmar's two giant neighbors, China and India. Myanmar is well aware of the heightened strategic value this gives to the Bay of Bengal and the Indian Ocean beyond. There is no doubt the country will need stronger air and naval forces as it looks not only to protect its borders, but also to secure exploration for energy resources and the development of connectivity infrastructure in that critical region.
You may also like these stories:
Will Myanmar's Two Most Powerful Figures Strike a Grand Bargain?
Japan's Stepped-Up Negotiating Role a Welcome Development in Myanmar
Will the Position of State Counselor be Renewed by Myanmar's New Government?