The Karen National Union (KNU) announced on Friday that its armed wing, the Karen National Liberation Army (KNLA), and resistance allies seized a junta outpost near the Thai border in Kawkareik Township, Karen State, on Thursday morning.
KNLA Brigade 18 and resistance forces overcame the Ratalang outpost on Thursday morning in less than 30 minutes, KNU stated.
Nine regime soldiers were killed and the remaining troops fled the camp and a resistance fighter died and three others were injured, the rebel group said.
The KNU released pictures of a large number of weapons and ammunition seized.
The KNLA and its allies are carrying out increasingly ambitious attacks on regime targets in Karen and Mon states and Bago and Tanintharyi regions.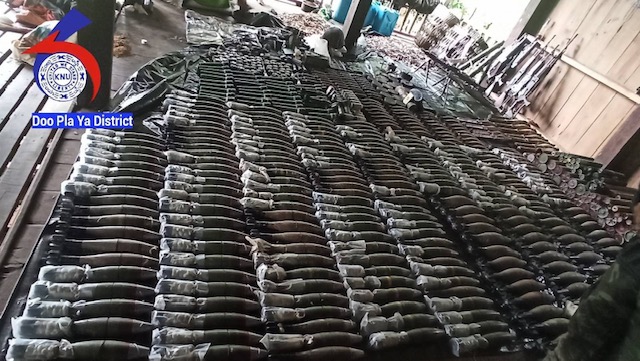 On September 6, KNLA Brigade 5 attacked and seized the notorious Sa Law Kyo base in Papun Township, Karen State. Troops reportedly abandoned the base during the attack. The KNU reported junta casualties and said weapons and ammunition were seized.
On August 31, the junta's Thit Cha Seik base in Bago Region was seized by the KNLA and Karen National Defense Organization.
In Kayah State, resistance forces ambushed junta troops near Hpruso Township on September 11, killing several soldiers, according to the Karenni Army.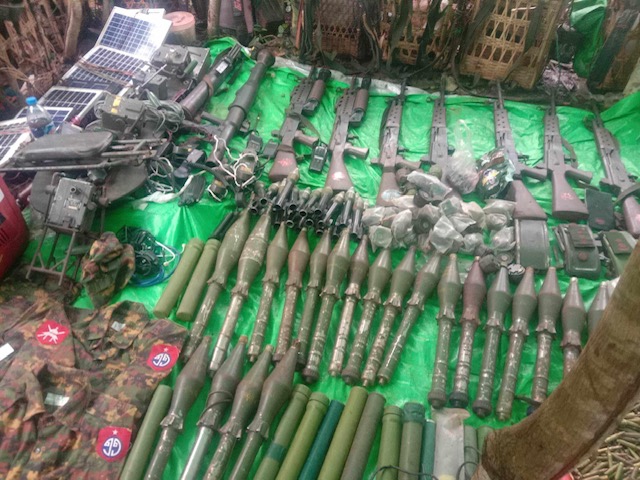 Khun Nyay Reh of the Karenni Military Information Center told The Irrawaddy that around 12 junta soldiers, including a lieutenant colonel, were killed in the ambush and weapons and ammunition were seized.
At least 800 clashes with the regime had been reported since the 2021 coup in Kayah State by August 31, killing more than 2,300 junta troops, according to the Progressive Karenni People Force, which monitors junta atrocities in the state.
Around 320 resistance soldiers have reportedly been killed in clashes with junta troops.
The group reported in late August that over 500 civilians, including those displaced, had been killed.