To keep you updated on what happened in Myanmar in the last 24 hours, here are the main events of the day more than three months after the putsch.
The rival government, the National Unity Government (NUG) of Myanmar, at its press conference on Friday said it would announce a national D-Day to fight the military regime when the time is ripe. The military regime imposed an hour-long internet blackout when the press conference started at 5 p.m.
In Kachin State, the combined forces of Shwegu Township People's Defense Force and the Kachin Independence Army attacked the township police station.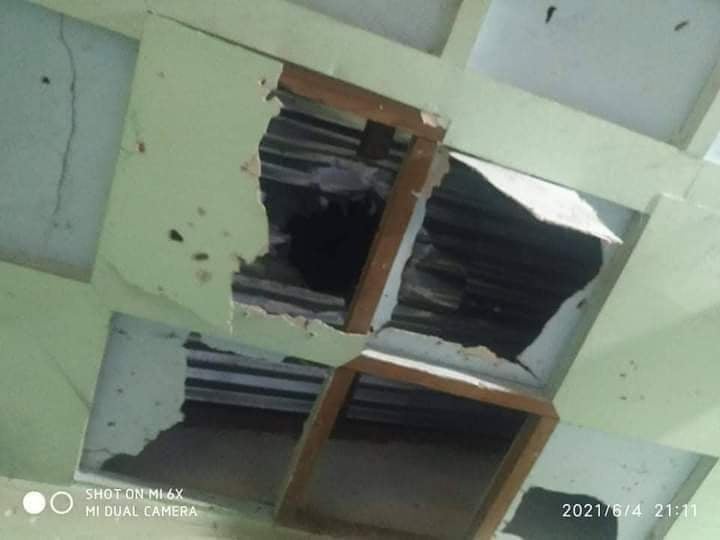 People staged a protest against the military regime in Myanmar's jade mining hub, Hpakant.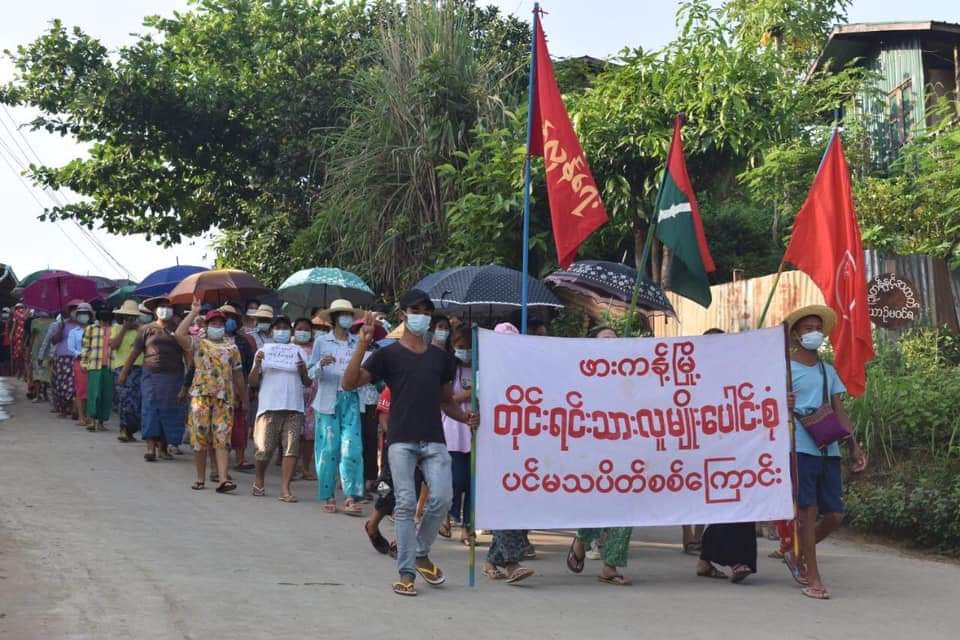 In Shan State, at least four junta troops died in fighting with Moe Bye People's Defense Force (MBPDF) in Moe Bye. Some houses were damaged as the military council fired artillery and some civilians were also arrested by the military, said the MBPDF.
In Sagaing Region, four junta troops died in the fighting with civilian resistance fighters near Kale.
A bomb exploded outside a teashop in Myittar Myaing ward in Taze. Taze People Comrades formed by local resistance fighters said it was a warning to the teashop owner, who they claim is a military informant.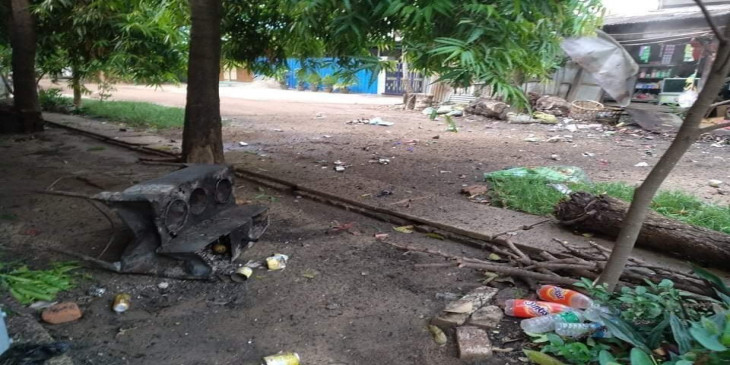 In Chin State's Mindat, a striking policeman who was fighting on the side of the civilian resistance fighters was shot dead by a junta sniper.
In Tanintharyi Region's Laungon, a member of the Ka Myaung Kin village-tract administration body was shot dead by unknown attackers outside his house.
In Kayah State's Demoso, junta troops shot dead a displaced civilian who was returning to his house to take food. In Loikaw, junta troops shot dead a motorbike rider.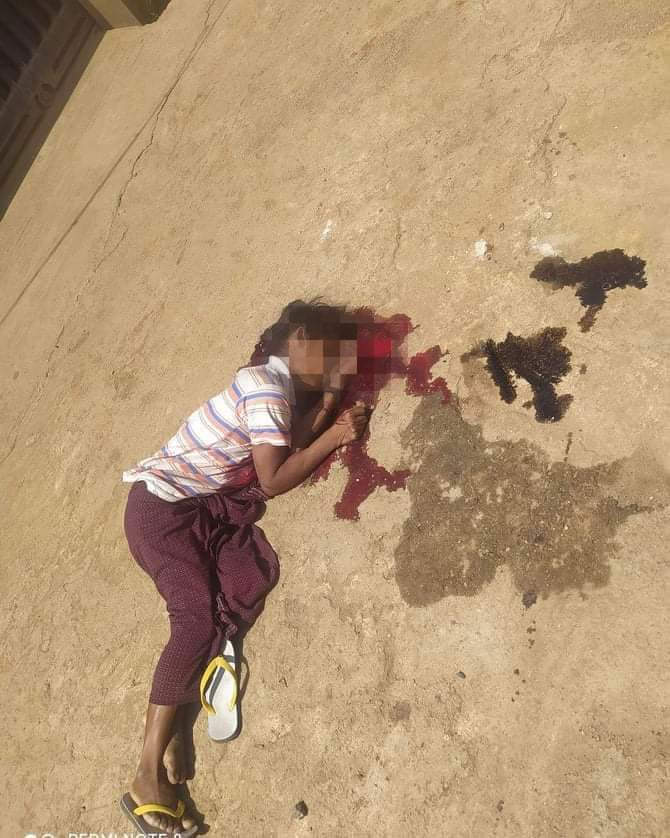 In Ayeyarwady Region's Myanaung Township, a bomb exploded outside the house of the township Union Solidarity and Development Party chairman.
An explosion was reported inside the compound of the municipal office in South Dagon Township in Yangon Region.
Anti-regime protests took place in different forms in various locations across Myanmar.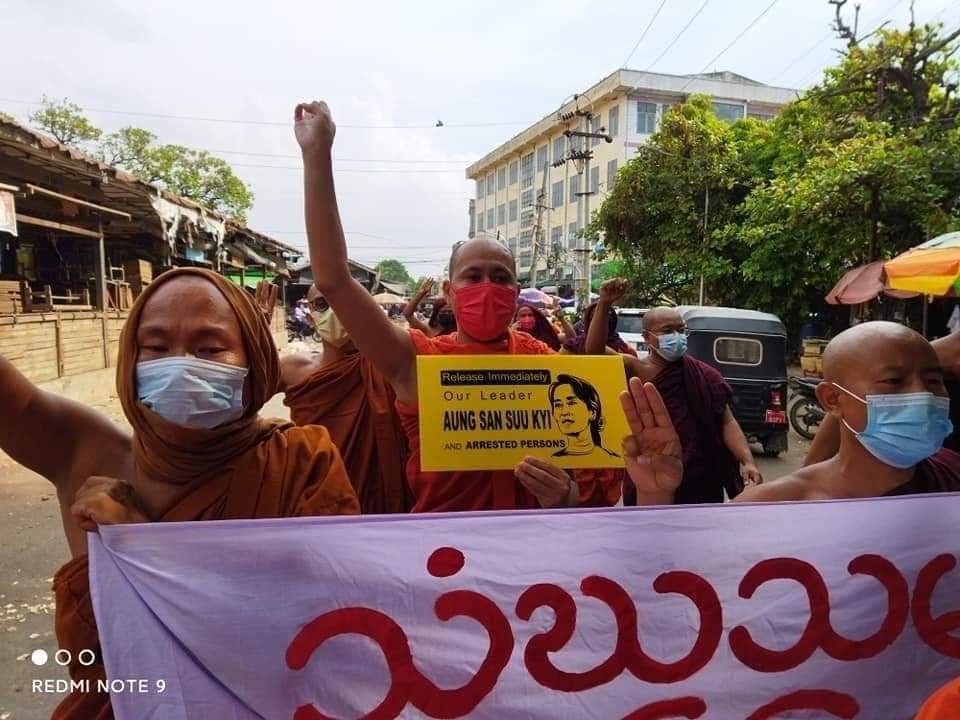 You may also like these stories:
Myanmar Daily Post-Coup Update: June 3
Myanmar Daily Post-Coup Update: June 2
Myanmar Daily Post-Coup Update: June 1