Nay Aung in the oil industry
Nay Aung, Khin Ngu Yi Phyo, Than Win Swe and Mya Han are directors of New Day Energy Co and New Day Energy Services Co, which boast dozens of filling stations. When state-owned filling stations were prioritized after Thein Sein's quasi-civilian government came into power, New Day Energy acquired 19 filling stations, the second largest number at the time.
Nay Aung has close ties to Mya Han, the chairman of Fortune International Group, and sits on the BOD of military-owned Mytel. Mya Han is a shareholder in Royal Yatanarpon Telecom Public Co and Maha Yoma Public Co Ltd, which have the largest shares in MNTH.
In July 2021, five months after the coup, the two established a new company called New Day IEG Energy Co. The Irrawaddy could not find out what businesses the company engages in.
New Day Energy Services Co won contracts in February 2014 to build fuel storage tanks and a petroleum jetty at Japan-backed Thilawa Port. IGE Service Co also got a green Light from Myanmar Investment Commission in May 2013 to build the same facilities.
An IGE subsidiary, Premium Petrol Co Ltd, operates fuel storage facilities at Shwe Kyet Yet Jetty in Mandalay and Shwepyithar Township in Yangon. The company is a shareholder in Myanmar Energy Sector Development Public Company (MESDP), according to the Facebook page of IGE Group.
MESDP is a business entity of cronies, with oil tycoons taking the lead. Among them are Thein Win Zaw, owner of Shwe Byain Phyu Group of Companies, which purchased Telenor Myanmar; owner of Myat Metta Mon filling stations Win Myint and his sons Htut Khaung Win (the organizer of the splash walk for the Thingyan festival in Yangon under the now ousted National League for Democracy government) and Wai Yan Phyo Pyae Win, as well as Aung Thet Mann, a son of former top brass Thura Shwe Mann, and Pyae Phyo Tay Za, a son of arch-crony Tay Za.
MESDP has proposed the US$300-million Yangon-Mandalay oil pipeline project. It is also building a fuel storage facility in Mandalay's Ava, and an oil jetty and storage facility in Amarapura Township.
IGE and hydropower projects
IGE operates at least five hydropower projects in partnership with foreign companies—including the three projects on the Salween River, one on the Myitnge River, and one on Tha Htay Chaung (Tha Htay Chaung Creek) in Rakhine State's Thandwe Township.
Local residents and civil society organizations have protested against those projects for their environmental and social impacts. Foreign companies partnering with IGE on those projects come from countries including China, France, India and Thailand.
Upper Yeywa project
The 280-megawatt power plant on the Myitnge River in northern Shan State is implemented by IPGRB, a joint venture of France-based Fayat Group's subsidiary Razel-Bec, and IGE subsidiary International Power General Public Co.
The Shan Human Rights Foundation (SHRF) in April 2021 urged the French firm to ditch its operation and exit Myanmar.
The project was initiated under the previous regime, SPDC, in 2008, attracting criticism from locals and civil society organizations as the regime failed to consult with local people.
France state-owned firm Electricite de France (EDF) ditched its Shweli No. 3 Hydropower Project in Shan State, and pulled out of Myanmar following the coup. SHRF has therefore urged Razel-Bec to follow suit.
The Shweli No. 3 Hydropower Project is operated by a joint venture between Ayeyar Hinthar Holdings Co. owned by Zaw Win Shein, EDF and Japan's Marubeni Corporation.
Naung Pha Dam project
The 1,200-megawatt project on the Salween River is jointly implemented by China's state-owned Hydrochina Corporation, Australia's Snowy Mountains Engineering Corporation and IGE.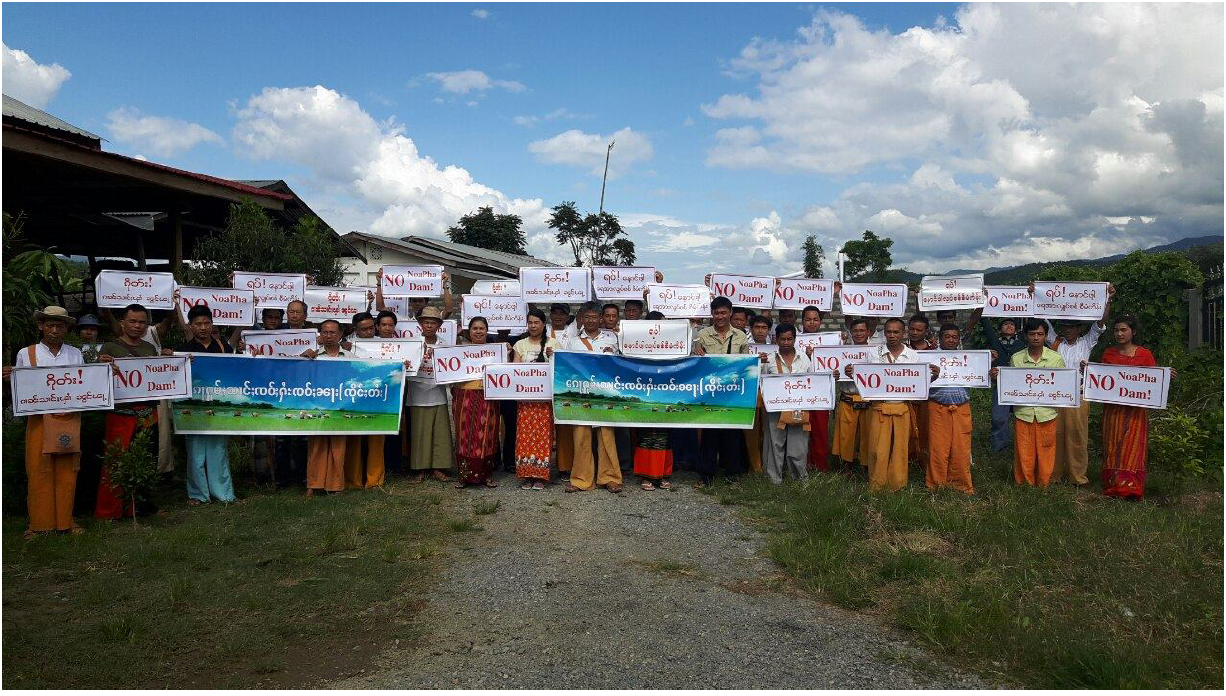 China and Myanmar signed a memorandum of understanding on the project between Lashio and Hopong towns in 2009.
Mongton Dam hydropower project
The 7,110-megawatt hydropower project sits on the Salween River in southern Shan State between Mongton and Manpan towns, jointly operated by China Three Gorges Corporation, Sinohydro, China Southern Power Grid, EGATi (wholly owned subsidiary of the Electricity Generating Authority of Thailand) and IGE.
The project was previously known as the Tarsan Dam project and was resumed in 2013 as Mongton Hydropower Project.
Hatgyi Dam project
The 1,360-megawatt project on the Salween River is implemented by a joint venture between EFATi, Sinohydro Corporation, IGE and Myanmar's Ministry of Electricity and Energy.
Tha Htay Chaung hydropower project
IGE has also a stake in the Tha Htay Chaung Hydropower Project, some 12 miles (19 km) from Thandwe in western Myanmar's Rakhine State.
Nay Aung and Yangon bus transport network
When the bus transport network system was reformed in Yangon under the NLD government, Yangon Bus Service (YBS) was introduced in January 2017 in the commercial capital.
IGE established a subsidiary, Trans Link Public Co., in 2016. The subsidiary operates six bus lines. Than Win Swe and Thant Zin who sit on the IGE's BOD. are directors of the Trans Link Public Co.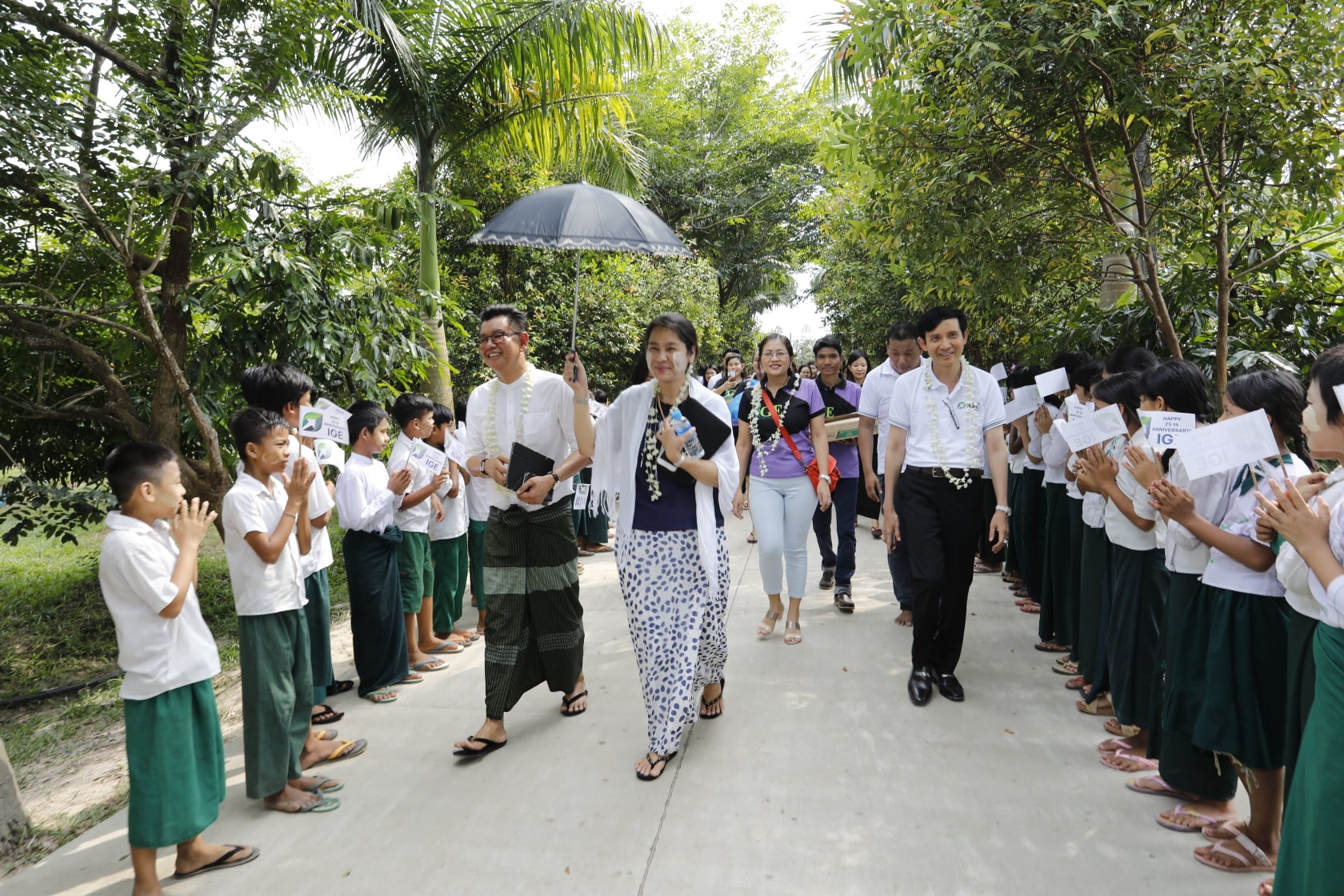 Nay Aung's interests in other businesses
Nay Aung has interests in a wide variety of businesses including hotels, banking and construction. Established in 2007, his Amara Hotel Company operates two hotels—Amara Hotel opened in 2009 and Grand Arama Hotel opened in 2014 in Naypyitaw.
In 2008, Nay Aung also founded Future Creator Group Construction Company (FCGC), which won contracts to build government projects in Naypyitaw including the Fountain Garden, Safari Park, and Space Museum, according to IGE's Facebook. Nay Aung built one of current regime chief Min Aung Hlaing's Yangon residences in Myat Khin Yeik Tha Lane on the shore of Inya Lake.
"It is like a palace. There are pools inside the mansion," said a retired military officer who has been there.
Coincidently, the junta leader's mansion is in the shadow of IGE's Lotte Hotel, which was built on military-owned land after Min Aung Hlaing became the military chief in 2011, prompting speculation that Nay Aung built the residence in exchange for Lotte's being granted use of the army-owned land plot.
According to IGE, FCGC was already engaged in the construction industry in 1996, even before the company was officially registered as FCGC. That was two years after Aung Thaung started his family business, Aung Yee Phyo Co, in 1994, and five years before the establishment of IGE. This shows that Aung Thaung and his sons have been implementing government-funded projects since that time.
FCGC is currently building the Paletwa-Zorinpui road, which is part of the India-funded Kaladan multi-modal transit transport project linking India with Chin and Rakhine states, as well as the Ngathaingchaung-Gwa road funded by the Japan International Cooperation Agency linking Ngathaingchaung town in Ayeyarwady Region with Gwa in Rakhine, and the University of Computer Studies in Yangon's Shwepyithar Township.
When private banks were allowed in 2010 under the previous military regime, Nay Aung established United Amara Bank.
The following year, Nay Aung established Amara Communication Company (AMS), which today partners with state-owned telecom operator MPT to produce and distribute top-up cards, according to IGE's Facebook. 
AMS operates 2600MHz wireless communications services in nine regions and states including in Kachin, Kayah, Chin, Rakhine and Shan states and Mandalay, Yangon, Sagaing and Ayeyarwady region. The project is worth over US$ 95 million.
Another IGE subsidiary, Muse Development Public Company, has also won a contract to conduct an environmental and social impact assessment for the Muse Economic Zone in Muse on the Myanmar-China border. It has hired French consulting and engineering firm Egis to conduct the assessment.
Gem mines owner Pyi Aung
Pyi Aung retired as a lieutenant-colonel from the Myanmar military. He is married to Nandar Aye, a daughter of Vice-Senior General Maung Aye, deputy supremo of the previous military regime.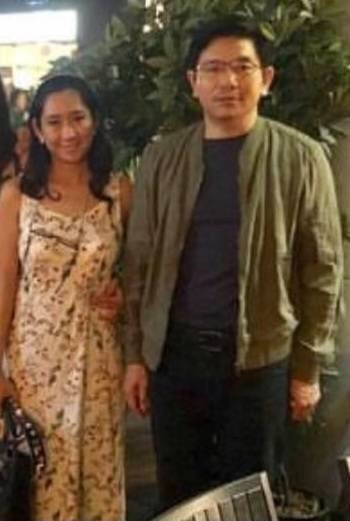 When he was vice-senior general, Maung Aye became chairman of the Trade Council, thus putting him in a position to deal with more businessmen and spread his influence in the business sector. He reportedly asked Aung Ko Win to open the Kanbawza Bank to enable him to launder his ill-gotten wealth and help him make even greater profits.
It is fair to say Maung Aye is the godfather of arch cronies Aung Ko Win, the chairman of Kanbawza Group of Companies, and Tay Za, the chairman of Htoo Group of Companies. Aung Ko Win once admitted that Maung Aye paved the way for him to operate gems and jade mines.
When Maung Aye retired from the Myanmar military and returned to his native Kantbalu in Sagaing Region to make donations there in 2011, Aung Ko Win and Tay Za accompanied the vice-senior general. Aung Ko Win's wife Nan Than Htwe and Tay Za are patrons of the Aye Mya Soe Foundation founded by Maung Aye.
So, it is fair to assume that Pyi Aung has received considerable benefits from his father-in-law as well as from his wife Nandar Aye's connections. She was a student of current regime Investment and Foreign Economic Relations Minister Kan Zaw when he served at the Yangon Institute of Economics as a professor, department head and rector. Prior to his current position, Kan Zaw was the national planning and economic development minister from 2012 to 2016.
Pyi Aung and his business partner Zaw Min Naing Oo established Two Horses Gems Co. in 1996 to mine jade in Myanmar's jade mining hub of Hpakant in Kachin State. Pyi Aung also owns another gems company known as Natural Green Gems Co. Ltd.
Another company, Green Strategic Mining Company established in 2010 by Pyi Aung and Zaw Min Naing Oo, mines silicon in Shan State's Namkham Township.
Pyi Aung also runs their family-owned business Aung Yee Phyo Co., as well as Myanmar Oceanic Resources Manufacturing Co., along with his two brothers.
Hotelier, power supplier Pyi Aung
Pyi Aung's wife Nandar Aye is a director of Lone Ma Lay Group (Ngapali Beach Hotel) Company.
The Ngapali Beach Hotel at Myanmar's most popular beach resort of Ngapali in Rakhine State's Thandwe Township was built by Steel Brothers Company in 1961, and was previously known as Strand Hotel Sandaway. The hotel was nationalized in 1965 following Myanmar's first military coup in 1962, and renamed the Ngapali Beach Hotel. It was then privatized in 1999, and handed over to Lone Ma Lay Group.

Pristine Hotel Group is the main business of Pyi Aung. The first in the Pristine hotel chain, Pristine Lotus Spa Resort was established at Shan State's landmark Inle Lake in 2010. Pristine Mermaid Resort in Ngapali Beach was established in 2017. Other hotels include Pristine Palace Resort (Bagan), and Pristine Chaung Thar Resort at Chaungtha Beach in Ayeyarwady Region.
Pyi Aung also runs Central Power Grid Co. and City Light Electricity Power Co. The latter supplies electricity in partnership with state-owned Yangon Electricity Supply Corporation.
Aye Mya Soe Co. owned by Pyi Aung and his wife, working hand in glove with authorities, seized many acres of land owned by local civilians in Maung Aye's native Kantbalu, purportedly to grow teak. Following disputes with locals who protested against the land confiscation, the company filed lawsuits against villagers.
When cronies flocked to Naypyitaw in June to make cash donations to help build Min Aung Hlaing's colossal marble sitting-Buddha statue, touted as the world's tallest, Moe Aung, Nay Aung and Pyi Aung were ranked among the top five donors, collectively contributing over 512 million kyats (over US$242,000).