At least 30 Myanmar junta troops were killed and many others injured on Saturday in attacks in Demoso Township, eastern Kayah State, according to the Karenni Nationalities Defense Force (KNDF).
The Karenni Army (KA), KNDF and People's Defense Forces (PDFs) attacked junta strongholds in Thay Su Le and Pu Hpar villages before dawn on Saturday.
"At least 30 infantry troops were killed and the rest fled the camps," a KNDF member told The Irrawaddy on Monday.
Resistance fighters were injured but they refused to disclose the numbers.
The fighting lasted nearly four hours and the junta launched airstrikes, according to the KNDF.
Resistance forces seized weapons and ammunition from Light Infantry Battalion 9.
Meanwhile, fighting continues in Demoso and Hpruso townships after the junta sent heavy reinforcements to Loikaw, the state capital, in late July in an attempt to retain control of the Pyidaungsu Road and retake Mese town.
Htee Paw So, Daw Ngay Khu and Htee Ka Lu Daw villages in Hpruso were reportedly seized by junta forces in August.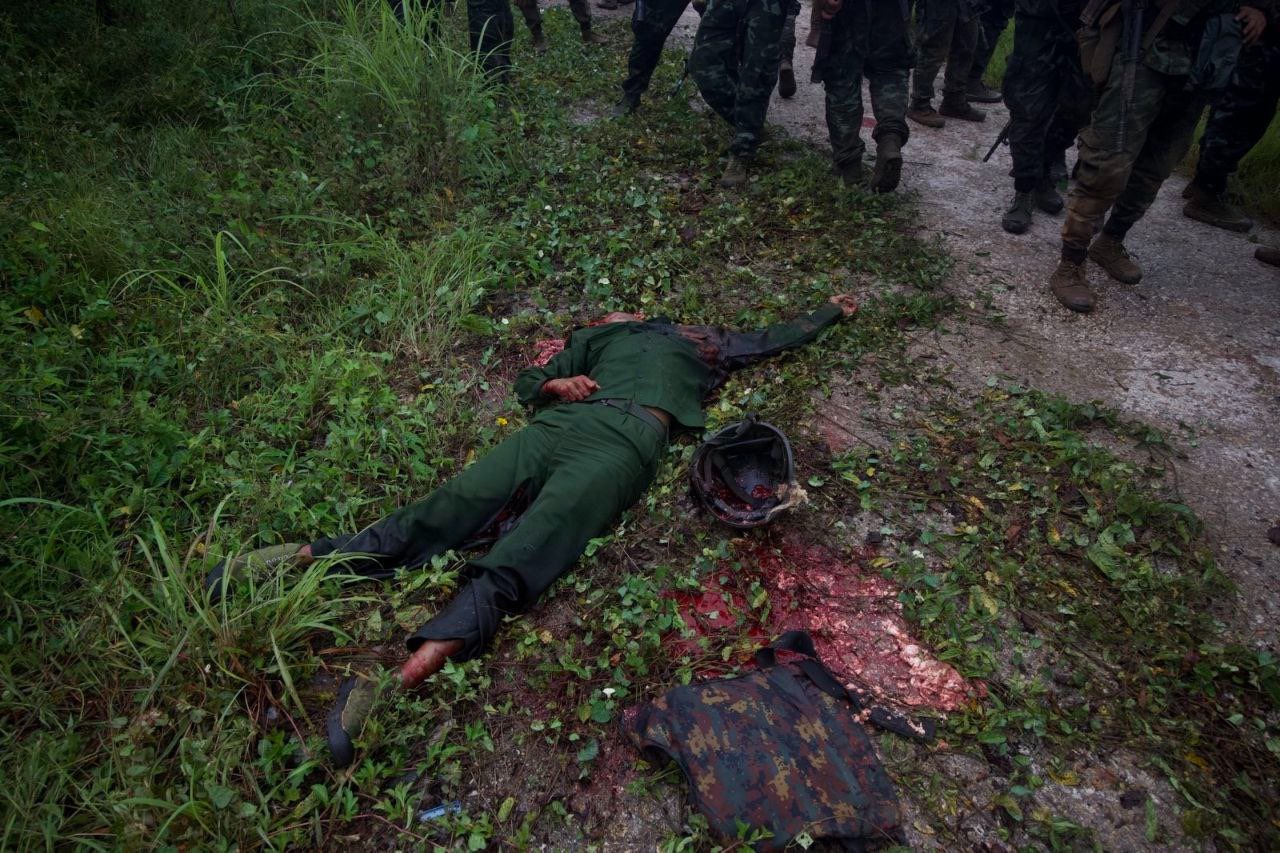 Clashes also broke out in Ngwe Taung Ywar Thit and Htee Thaw Ku villages, Hpruso Township, in August, killing at least 70 junta troops, according to resistance forces.
At least four KNDF fighters were killed during August, the group said.
The Irrawaddy could not independently verify the reports.
Fighting has eased but tensions remain high in Pekhon Township in neighboring southern Shan State, the KNDF said.
At least 800 clashes have been reported in Kayah State since the 2021 coup, killing more than 2,300 junta troops, according to the Progressive Karenni People Force, which monitors junta atrocities in the state.
Around 320 resistance forces have reportedly been killed in clashes with junta troops.
The group reported in late August that over 500 civilians, including those displaced, had been killed.