The Panglong Monument in Shan State's township of the same name is referred to as the symbol of the "Union Spirit", but it is not the original obelisk that commemorated the Panglong Agreement signed by independence hero General Aung San and ethnic leaders in 1947.
British imperialists wanted to exclude highland states from independent Myanmar, or Burma as it was then called. The Panglong Agreement was signed between lowland Burmans and ethnically distinct minorities in the hills. It aimed to establish independence from the British in a unified state and was seen as a prelude to independence.
U Tin E, a young Shan political leader who signed the agreement, proposed erecting a commemorative monument to mark the establishment of national unity after the deal was signed on Feb. 12, 1947—the day that was officially recognized as Union Day.
The proposal was approved by U Kya Bu, another Shan leader, and Gen. Aung San.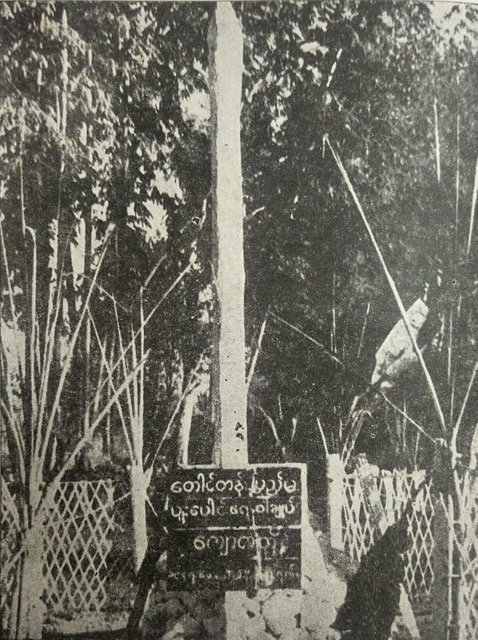 The general contributed 1,000 rupees on behalf of the Anti-Fascist People's Freedom League to erect the monument. The 3.5-meter-high (12 feet) monument was erected where the agreement was signed.
But U San Mya, then-mayor of Panglong, replaced the original monument in 1951 with a stronger structure.
Six people, including bricklayer U Htwe, made the 10-meter-high monument that stands today. The cost was registered as 4,100 kyats.
The monument was more successful than the agreement as the self-determination and democratic rights promised at Panglong were never delivered.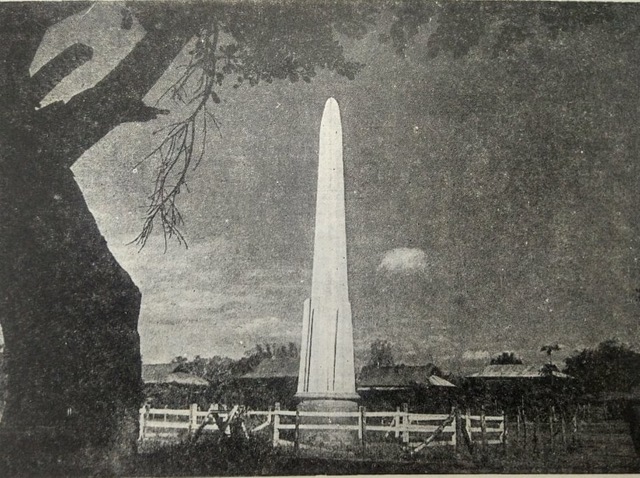 Daw Aung San Suu Kyi, daughter of Gen. Aung San, visited Panglong as a leader of her National League for Democracy in 1989 after the army's 1988 crackdown against the nationwide pro-democracy uprising. During her visit, she said she would restore the Panglong Agreement if she gained power.
In 2002, Secretary-1 of the military regime General Khin Nyunt built a replica of Yangon's Shwedagon Pagoda at Panglong. The land was designated by the deputy minister for religious affairs, Brigadier-General Thura Aung Ko, who is the current religious affairs and culture minister.
There was criticism that the new pagoda overshadowed the Panglong Monument. The area was divided between the pagoda and the monument.
Daw Aung San Suu Kyi took office in 2016 and called the 21st-Century Panglong conference in an attempt to establish peace and national reconciliation.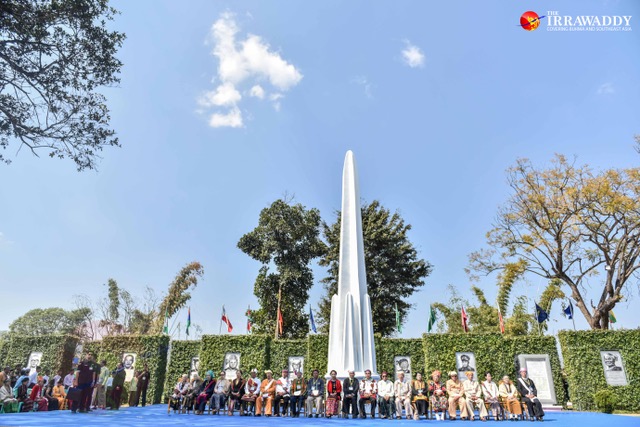 She went to Panglong as State Counselor in 2017, held peace talks in front of the monument and met the relatives of those who signed the agreement in 1947.
However, she is still struggling to realize the vision for Myanmar that was agreed at Panglong and is embodied in the monument—a country that is united with values of democracy, autonomy and equality.
Translated from Burmese by Aung Kyaw Oo
You may also like these stories:
112 Years On, Yangon's General Post Office Still Links Myanmar With Wider World
Yangon Zoo, the Oldest One in Southeast Asia