Indian road diplomacy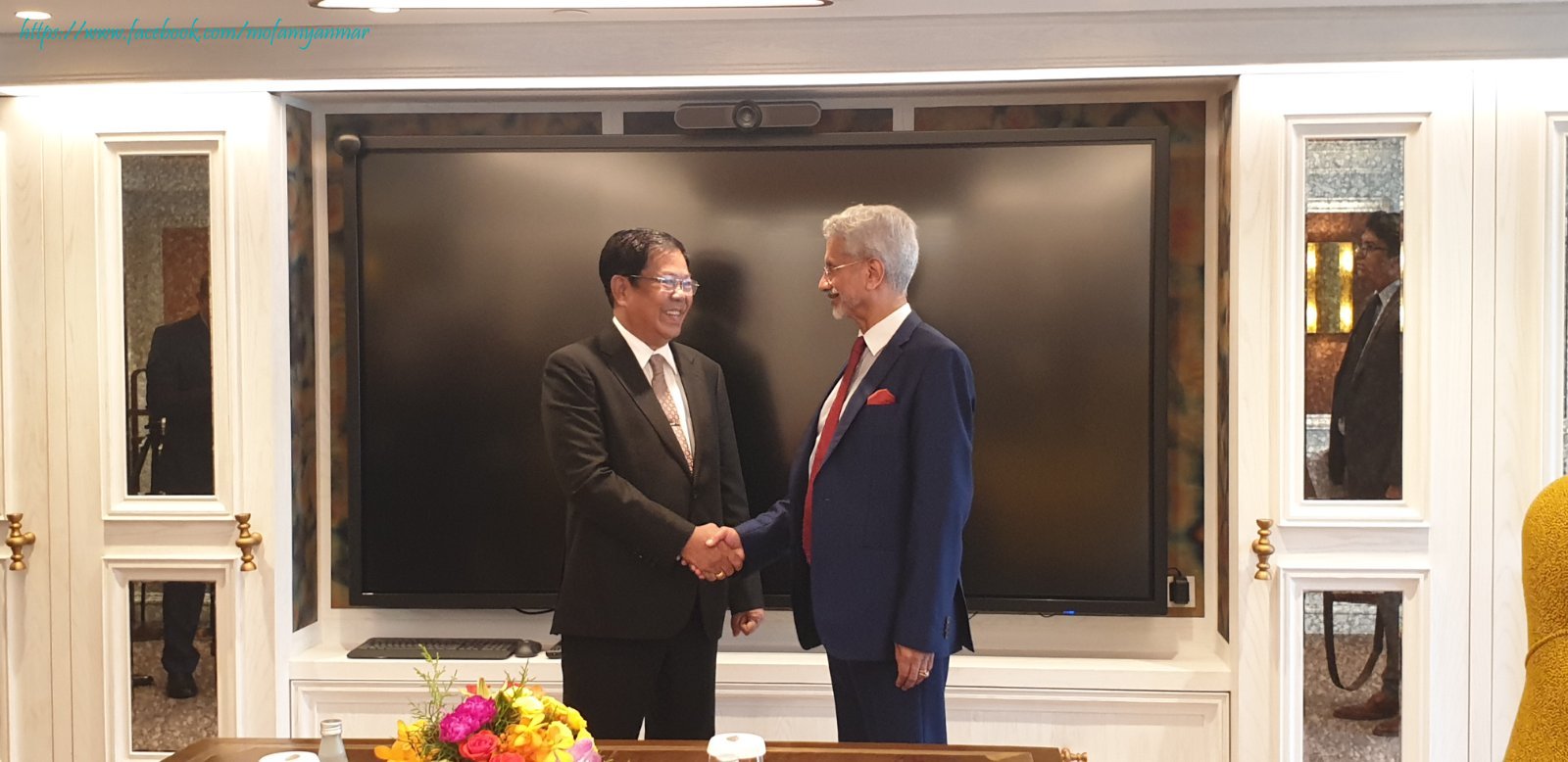 Ties between Myanmar's military regime and neighboring India are deepening despite international condemnation of the junta's atrocities against its own civilians.
On Sunday, junta foreign minister Than Swe attended the Mekong-Ganga Cooperation meeting in Bangkok and held talks with his Indian counterpart Dr. Subrahmanyam Jaishankar on speedy completion of the India-Myanmar-Thailand trilateral highway.
Construction of the highway is around 70 percent complete. Following the meeting with Than Swe, the Indian minister expressed concerns via Twitter that instability in Myanmar could disrupt the highway's construction. The two ministers also discussed the India-funded Kaladan Multi-Modal Transit Transport Project in Myanmar.
On Thursday, Indian Ambassador to Myanmar Vinay Kumar paid a call on the junta's international cooperation minister Ko Ko Hlaing in Naypyitaw to discuss construction of the trilateral highway.
In November last year, India's Foreign Secretary Vinay Mohan Kwatra flew to Myanmar to hold talks with junta boss Min Aung Hlaing on the Kaladan Multi-Modal Transit Transport project. Min Aung Hlaing has called India a good neighbor and is pushing for rapid implementation of the project. Sittwe port, which is part of the Kaladan Project, was opened in the Rakhine State capital of Sittwe on May 9.
China seeking law leverage
A Chinese university has conferred honorable professor status on the junta's legal affairs minister and attorney-general, Thida Oo.
The ministry and the China-ASEAN Legal Research Center signed a memorandum of understanding on legal cooperation and research on July 17 in Chongqing, where the Southwest University of Political Science and Law appointed Thida Oo as an honorable professor. Under the MoU, the two countries will cooperate in research on legislation, and expanding legal knowledge.
Thida Oo plays a key role in reviewing and preparing agreements between Myanmar and China.
In May, China's ambassador to Myanmar Chen Hai urged her to expedite the Kyaukphyu deep-sea port project in western Myanmar. The project is part of China's global Belt and Road Initiative.
The 58-year-old was the permanent secretary of Union Attorney-General's Office under the ousted National League for Democracy government. She was appointed as attorney-general and legal affairs minister one day after the February 1, 2021 coup. The US-sanctioned legal expert traveled to The Hague last year as a member of the junta's legal defense team in the Rohingya genocide case filed at the International Court of Justice.
Min Aung Hlaing's giant tourist attraction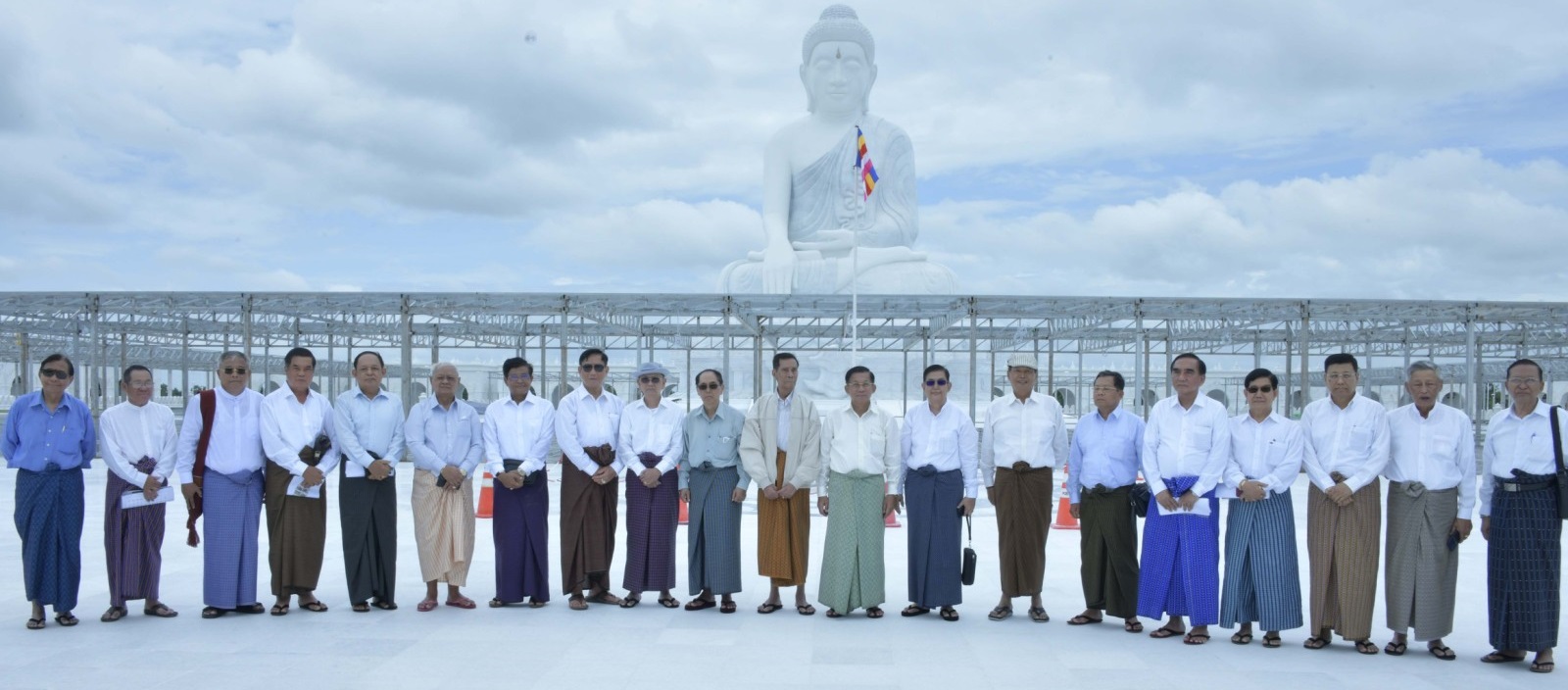 The giant Buddha statue that Min Aung Hlaing has had built over the past two years to portray himself as the protector of Burmese Buddhism is set to be consecrated on August 1.
Deputy junta chief Soe Win chaired a meeting on consecration of the colossal Maravijaya image on Thursday. The regime also organized a press conference on Friday, inviting locals and international media to the site of the statue in Naypyitaw for the first time.
While millions go hungry in the chaos that has followed his coup, Min Aung Hlaing has been busy squandering public funds on vanity projects. Most prominent among them is his marble colossus, touted as the world's heaviest and largest sitting Buddha statue. Retired and incumbent generals including former president U Thein Sein have supported Min Aung Hlaing in constructing the statue. The marble slab from which it is carved was donated by former military dictator Than Shwe.
Min Aung Hlaing is following in the footsteps of his predecessors Ne Win and Than Shwe, who were also keen to abuse religion for their political purposes. Ne Win built the Maha Wizaya Pagoda and Than Shwe constructed the Kyauktawgyi Temple and Buddha statue in Yangon, and a replica of the Shwedagon Pagoda in Naypyitaw. But while his predecessors' pagodas are free to visit, it appears that pilgrims will have to pay to enter Min Aung Hlaing's pagoda.
Soe Win told Thursday's meeting that pilgrims could visit the Maravijaya for free from August 1 to August 16 to commemorate the opening but would afterward have to pay an admission fee, in keeping with tourist venues in other countries. The announcement came as a surprise to Myanmar people, who have been visiting pagodas for free since time immemorial.
Junta slams ASEAN for ignoring 'peaceful democracy efforts'
The junta retaliated after ASEAN foreign ministers released a statement calling for an end to atrocities being committed by its military. Read more: