People in Myanmar are becoming more deprived as basic commodity and food prices have risen due to US dollar controls imposed by the military regime since the coup.
Myanmar has been in social and political turmoil since last year's military takeover, which ousted the elected civilian government. More than 2,000 people have since died at the hands of the junta, while over 14,000 have been detained.
Following the coup, along with the unrest in the country and the regime's mismanagement, the steep depreciation of the Myanmar Kyat and the rapid rise in inflation has led to sky-rocketing prices for food and fuel.
The takeover has also prompted western sanctions against the junta and the withdrawal of international companies from the country.
Currently the price of rice, the staple of the Myanmar diet, has increased by 45 per cent, while the price of palm oil has nearly tripled since last year. At the same time, prices for basic foods such as onions and potatoes has more than doubled, according to local markets.
"Before the coup, I just had to spend 5,000 kyats for daily meals for our family, not including rice and oil, but now I have to spend 10,000 kyats", a resident of Yangon's South Okkalapa Township told The Irrawaddy.
"Before I cooked two curries a day, but now I cook only one," she added.
Prices of locally-grown vegetables like watergrass, cabbage and corn have doubled since last year due to higher transportation charges prompted by the rising price of fuel.
A bunch of watergrass now costs 400 kyats. Palm oil now costs 9,000 kyats per viss [a viss is equivalent to 1.6 kg].
"As a worker paid daily with six family members, it has become difficult to make ends meet," a mother of four children from Yangon's Dagon Township told The Irrawaddy.
"If it continues this way, we will starve," she added.
Poverty levels in Myanmar are estimated to have doubled since March 2020, with about 40 per cent of the population, or 22 million people, living below the national poverty line in 2022, according to a report from the World Bank issued on Thursday.
The report stated that limited growth will continue to test the resilience of the Myanmar people, with household incomes declining and coping mechanisms against food insecurity and poverty increasingly under strain amidst ongoing internal conflict.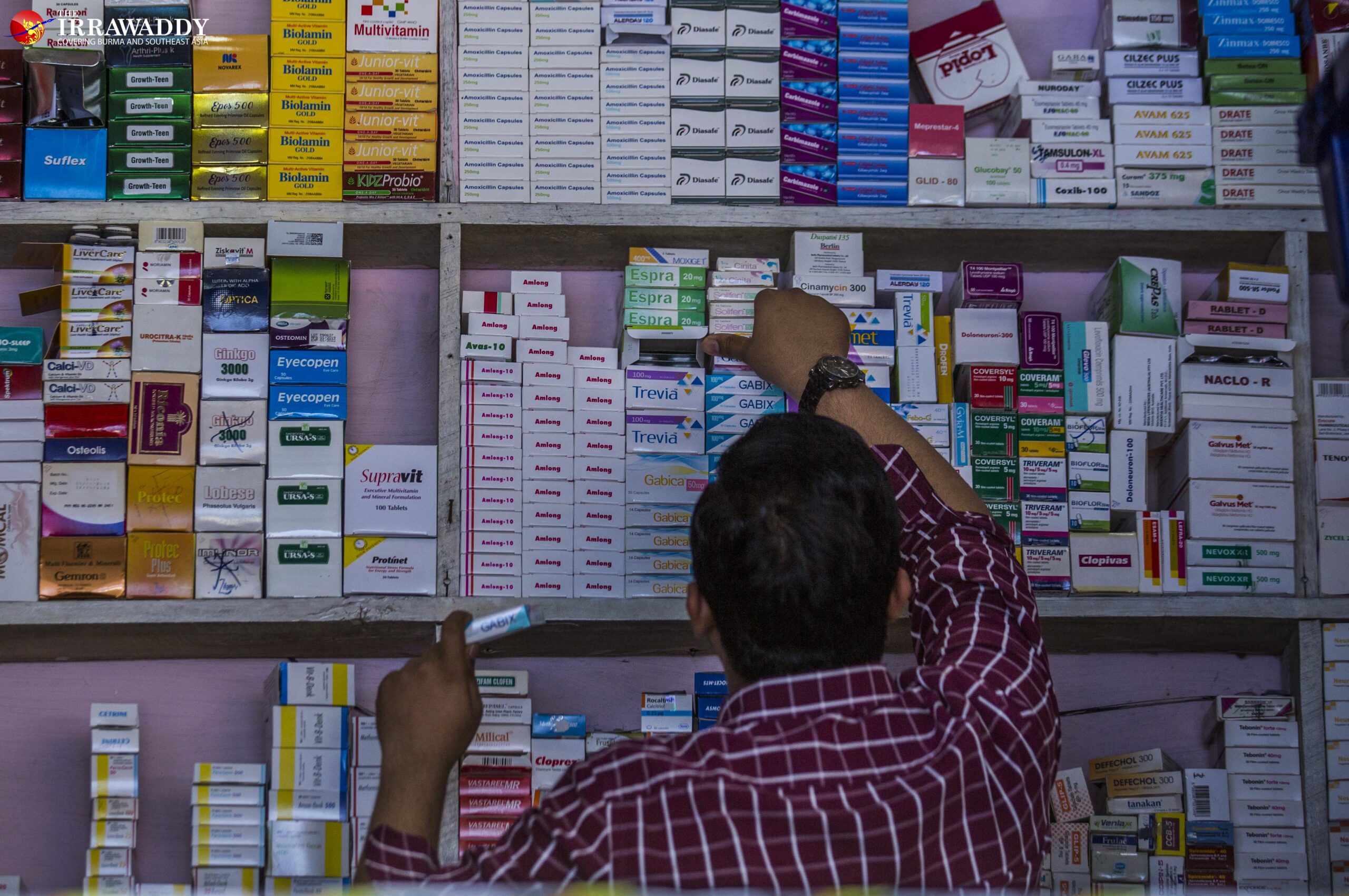 Currently, not only commodity prices but also fuel prices have risen following new restrictions on US dollar use imposed by the military regime and a rising exchange rate.
On Thursday, the exchange rate hit nearly 2,500 kyats per US dollar, an increase of more than 80 per cent since last year. The exchange rate in July 2021 was 1,640 kyats per dollar.
Along with the depreciation of the Myanmar kyat, the price of imported fuel has almost doubled since last year, which has affected the transportation sector and commodity prices.
Fuel prices went over 2,000 kyats per liter this year. In July 2022, a liter of fuel cost 2,140 kyats, an increase of almost 50 per cent on the July 2021 price of 1,100 kyats per liter.
"With the current fuel price, it's not worth driving anymore. Moreover, the people who take taxis are fewer as they have to pay more for the fare," said a taxi driver from Yangon's Insein Township.
Furthermore, the price of pharmaceuticals has increased by 20 per cent and some medicines are out of stock because of the shortage of US dollars and the need to obtain import permits.
In Myanmar, around 85 per cent of pharmaceuticals are imported, mainly from China, India, Pakistan and Thailand.
Medicine for coronary heart disease, antibiotics for lung problems and diabetes have been out of stock in Yangon since Wednesday, a resident told The Irrawaddy.
"Not only is the price higher, but it is no longer possible to buy those medicines. So it is very difficult for those with chronic diseases," added the resident.
Some pharmacies in Yangon are temporarily closed because of the shortage of medicines, while others are only selling medicines on a limited basis, another resident told The Irrawaddy.
"The current situation is really a general crisis for us," the resident added.