Myanmar junta troops have killed two civilians, including one suffering from mental illness, and looted houses while raiding a village in Yesagyo Township, Magwe Region, on Sunday and Monday, according to residents.
The killings were committed by the junta's special task force that killed 17 Tar Taing villagers in Myinmu Township, Sagaing Region, in early March.
On Sunday, around 80 soldiers, including many wearing resistance uniforms, raided Mee Laung Kyun village in Yesagyo, a resident told The Irrawaddy on Tuesday.
During the raid, more than 50 displaced people from nearby Myaung Township in Sagaing, were detained along with Mee Laung Kyun's residents while they sheltered at the village monastery. Most of Mee Laung Khun's residents escaped.
Villager U Maung Han, 50, who was cooking for the displaced at the monastery, was shot dead, a resident said.
A displaced 16-year-old suffered serious shoulder and abdomen injuries after being shot before he escaped, said a representative of Yesagyo People's Defense Force that provided treatment.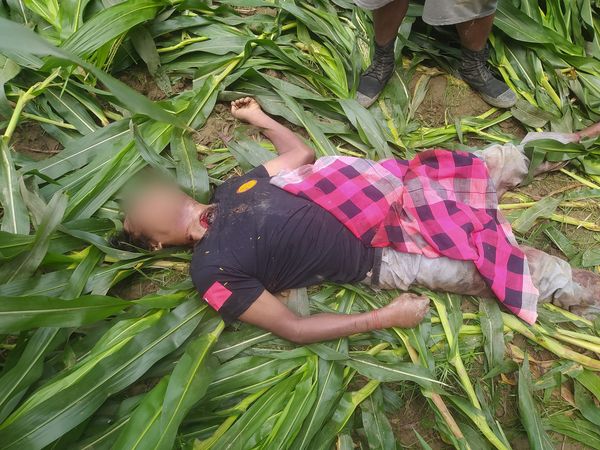 A villager told The Irrawaddy that villager Ko Kaung Myat Soe Oo, 40, who suffered from mental illness, was tortured and killed by junta troops on Monday.
"His head was severely beaten by the soldiers, he was stabbed in his abdomen, legs and throat," said the resident, who helped cremate the two villagers.
Regime forces were stationed at the village on Monday and Sunday, looting 25 million kyats (around US$8,700 on the black market), gold jewelry and mobile phones from houses and detainees.
They burned two houses and motorbikes at the monastery before leaving on Tuesday morning, leaving all the detainees.
They then burned houses in nearby Pan Nyo village in Myaung Township on Tuesday morning.
Before the raid junta forces had clashed with resistance groups in nearby Yay Lal Kyun for three days, losing six soldiers and suffering many injuries.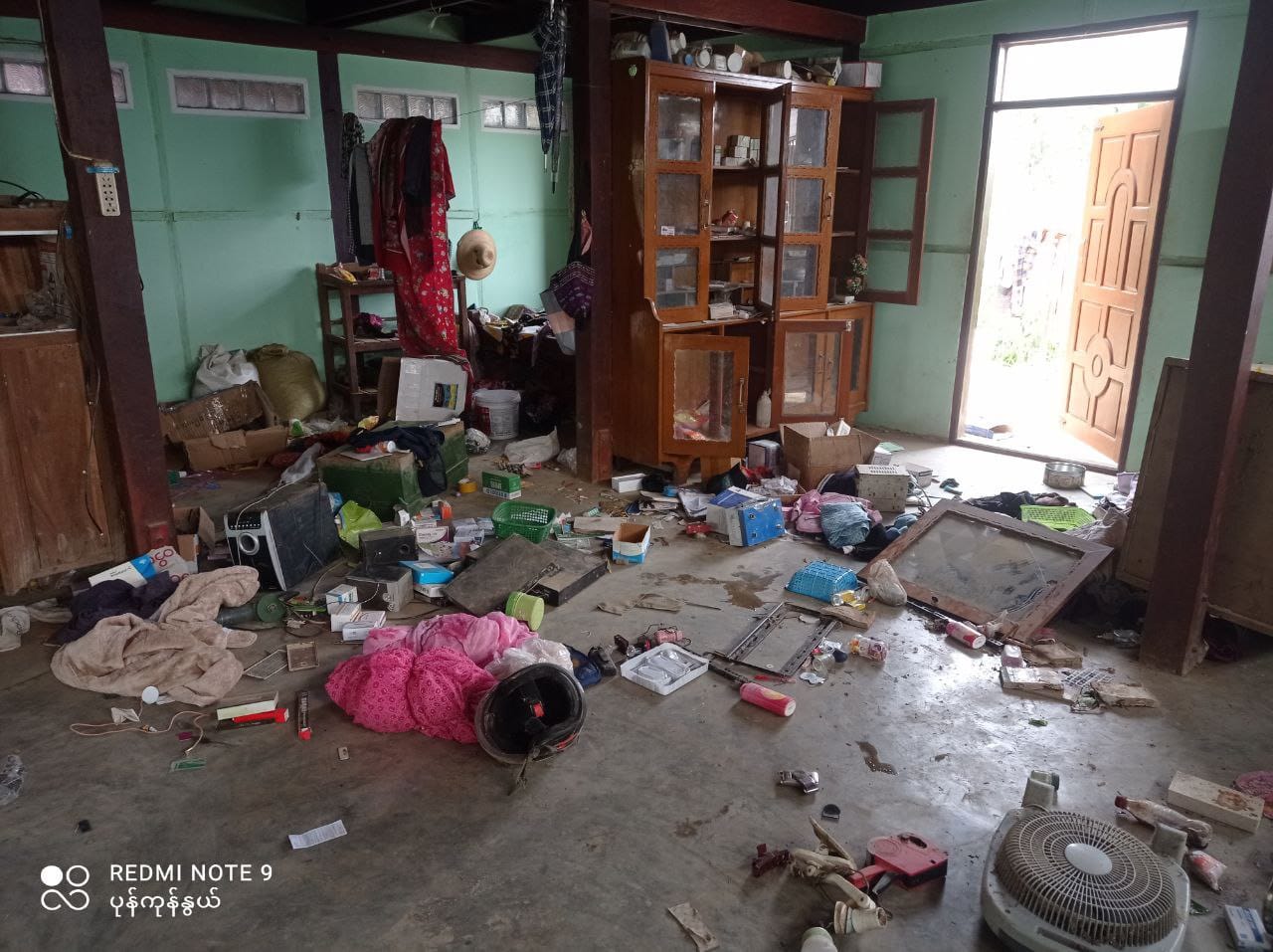 The Myingyan Black Tiger resistance group lost its headquarters and two fighters were injured.
During recent raids on resistance strongholds in Ayadaw, Myinmu and Sagaing townships in Sagaing Region, the junta task force beheaded resistance troops, killed civilian detainees and committed acts of sexual violence.