At least 50 Myanmar junta forces including a senior police officer, as well as four resistance fighters, were killed in the last four days as People's Defense Forces (PDFs) and ethnic armed organizations (EAOs) stepped up attacks on regime targets nationwide.
In one case, the PDF groups ambushed a convoy reportedly carrying Myanmar junta chief Min Aung Hlaing and his entourage in Sagaing.
Incidents were reported in Sagaing, Mandalay, Yangon and Tanintharyi regions and Mon, Kayah and Kachin states.
The Irrawaddy has collected the following reports of significant attacks from PDFs and EAOs.
Some military casualty figures could not be independently verified.
Myanmar junta chief escapes land mine ambush in Sagaing
A police brigadier general and three others were reportedly killed in the town of Monywa, Sagaing Region on Sunday when local PDF groups used land mines to attack a convoy reportedly carrying Myanmar junta chief Min Aung Hlaing and other senior regime officers, according to resistance forces that coordinated the attacks.
Youth Revolution Attack Force said it managed to ambush the convoy returning from Yankin Monastery in the town despite tightened security.
On the same day, the junta's website reported that the junta chief and his entourage held a donation ceremony at the Yankin Monastery on Sunday morning.
In the attack, a Toyota Alphard vehicle from the convoy crashed after being hit by mine blasts, claimed Youth Revolution Attack Force, which conducted the operation.
However, The Irrawaddy was unable to independently confirm the reported attacks.
The PDF group said it also detonated stun bombs at five locations in the town while the junta convoy was visiting in order to send a message to the regime chief that he is not able to govern the country.
On Saturday, local PDF groups shelled the military's North West Military Command headquarters in Monywa while the junta chief was there.
Pro-junta camp raided in Sagaing
At least 20 regime forces and pro-regime Pyu Saw Htee militia members were killed in Pale Township, Sagaing Region on Tuesday when three PDF groups raided the pro-regime village of Zee Phyu Kone, said the Myanmar Royal Dragon Army (MRDA), which coordinated the raid.
At around 5 a.m. that morning, the PDF groups shelled the pro-junta camp in the village with nearly 200 mortar rounds, destroying the camp.
After sustaining casualties, the junta forces responded by calling in a Russian-made Mi-35 military helicopter gunship to attack the resistance forces at around 8 a.m.
In the air strike, four resistance fighters from the MRDA were killed and five injured. At around 9 a.m., the resistance forces retreated from the battle site, the MRDA said.
Three regime forces killed by PDF land mines in Sagaing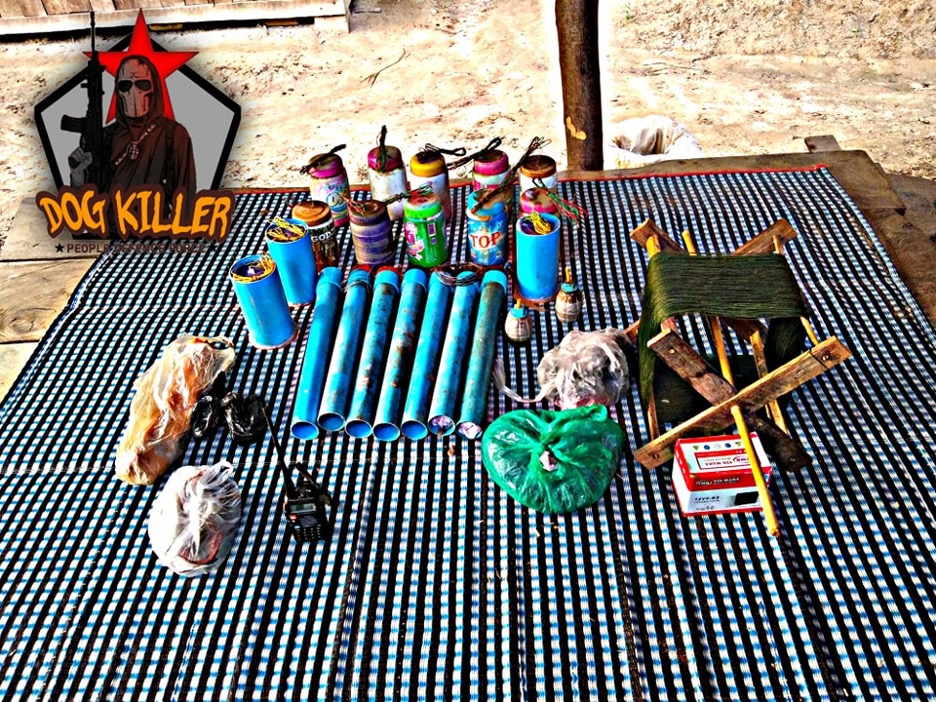 Three regime forces including pro-regime Pyu Saw Htee militia members were killed in Shwebo Township, Sagaing Region on Tuesday morning when combined PDF groups used three land mines to attack five regime forces including militia members from the junta camp in pro-regime Nyaung Kaing Village, said Farmers PDF, which took part in the attack.
The regime forces were ambushed with land mines near an irrigation canal while traveling to remove land mines planted by PDF groups.
Regime sentries attacked in Sagaing
Shwebo Defense Force said it and four PDF groups used improvised rocket-launched explosives to attack regime sentries at the entrance to the pro-regime village of Ywar Thar in Shwebo Township, Sagaing Region on Sunday.
The PDF groups used automatic firearms to attack six regime forces including pro-junta militia members from the village who arrived in the area on three motorbikes.
In the attack, at least one junta troop was killed and another injured, but there were no PDF casualties.
Headquarters of military Division 44 bombed by PDF drones in Mon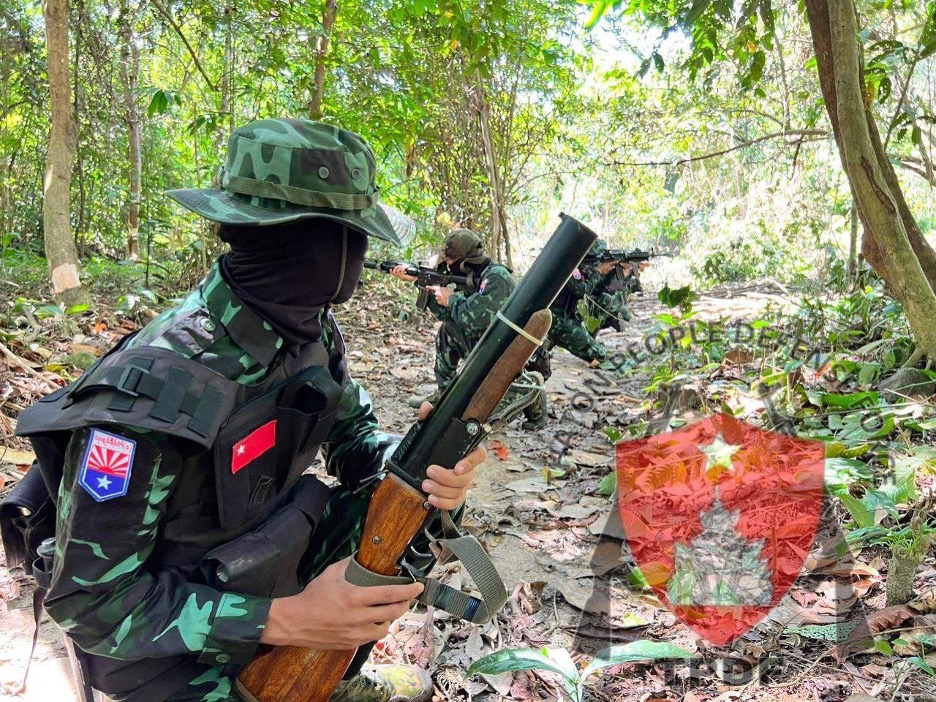 Thaton People's Defense Force (TPDF) said it and other PDF groups including the Karen National Liberation Army (KNLA), the armed wing of the Karen National Union (KNU), used drones to drop bombs on the headquarters of military Division 44 in Kyaikhto Township, Mon State on Tuesday morning.
The resistance group said it dropped bombs on the house of a brigadier general and an office building on the military base.
Details of casualties and damage were unknown.
The combined groups also attacked a military checkpoint at a bridge linking Kyaikhto and Belin townships on Monday morning, but regime casualties were unknown.
The resistance groups urged civilians to stay away from military checkpoints and junta convoys.
Military checkpoint raided in Tanintharyi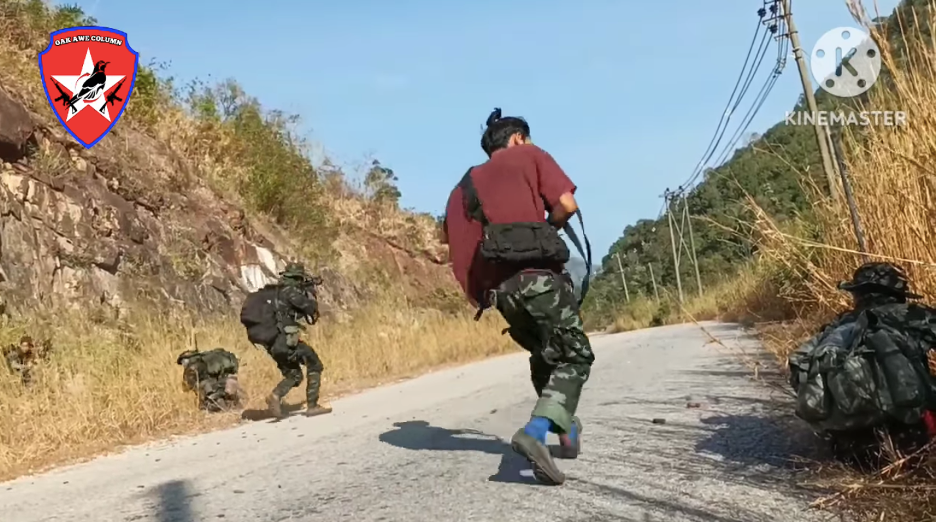 At least three regime forces were killed and many injured in Dawei Township, Tanintharyi Region on Monday when three PDF groups raided a military checkpoint in Phayamae Village, said PDF group Oak Awe Column Dawei, which joined the raid.
The PDF groups used 40-mm and 81-mm explosives to attack the checkpoint and junta troops randomly responded with firearms and heavy explosives.
After the clash, the bodies of killed and injured soldiers were transported in two ambulances.
The PDF groups urged residents to stay away from regime forces and their bases due to potential attacks.
Heavy clash erupts in Kayah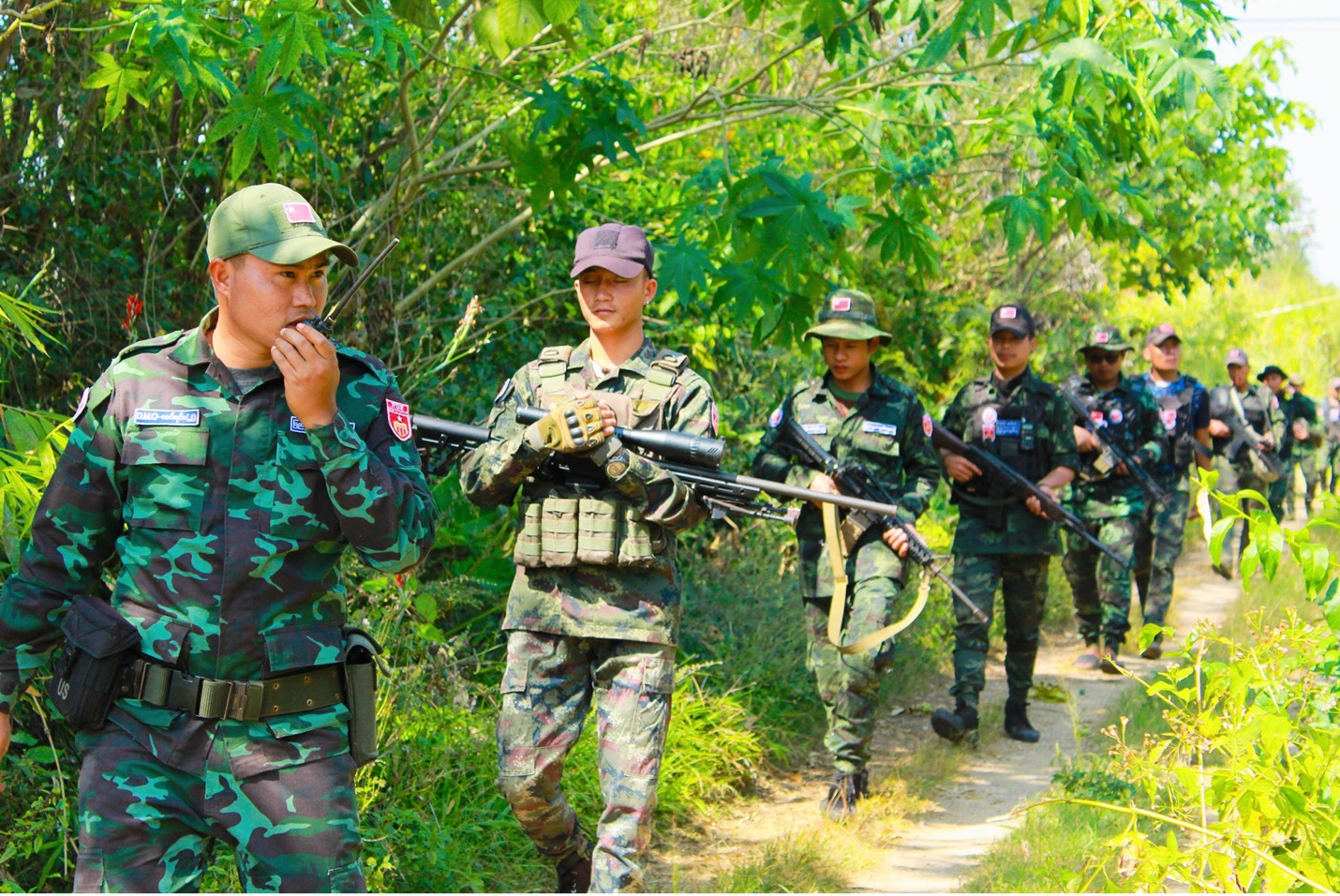 A heavy, seven-hour-long clash broke out between junta forces and Karenni resistance groups in Demoso Township on Monday after three military detachments raided a village, said Demoso-PDF, which joined the defensive attacks.
During the battle, regime forces used a large number of heavy explosives and four resistance fighters suffered injuries. At least three junta troops were killed in the clash.
Police vehicle ambushed with land mines in Mandalay
A vehicle reportedly carrying junta police officers faces land mine blasts in Myingyan Township on Sunday. / Nagarni-PDF (Myingyan)
Local PDF group Nagarni Guerrilla Force-Myingyan claimed to have killed at least six junta police officers when it used a cluster of 15 land mines to ambush a vehicle carrying 10 policemen in Myingyan Township, Mandalay Region on Sunday.
A PDF video shows a moving vehicle facing several blasts.
Ten regime forces killed in resistance ambushes in Kachin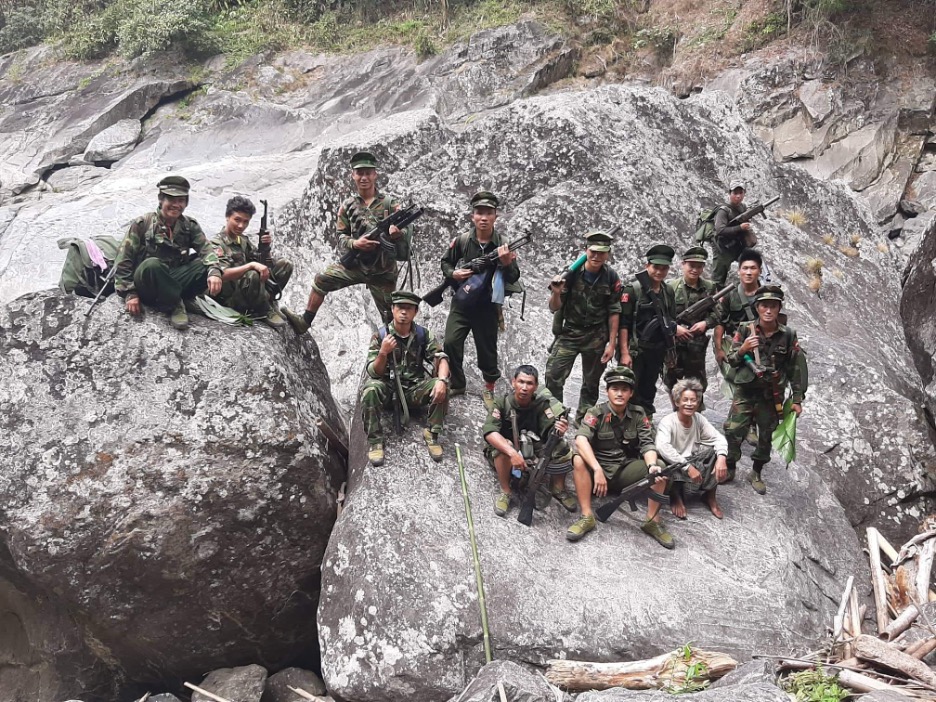 Putao PDF said it and the Kachin Independence Army (KIA) killed at least 10 soldiers and injured six others in an ambush of regime detachments from three locations in Putao Township, Kachin State on Saturday.
In the ambush, two junta soldiers were arrested by the resistance forces. There were no resistance casualties in the clashes, the PDF group said.
Police housing bombed in Yangon
Resistance group Yangon Underground Force said it and three other urban attack groups bombed a police housing complex in Yankin Township, Yangon Region on Monday night.
Police casualties were unknown.