Last Saturday night, the heavily-guarded gate of 54 University Avenue, the Yangon residence of Daw Aung San Suu Kyi, opened to admit three trucks.
As the news spread overnight among members of Suu Kyi's National League for Democracy (NLD) party, it emerged that the trucks were transporting the possessions of the detained State Counselor from her residence in Myanmar's capital Naypyitaw to her home in Yangon's Bahan Township.
Accompanying her belongings were eight individuals who had been under house arrest in Naypyitaw alongside Daw Aung San Suu Kyi, as well as her pet dog, Taichito, gifted to her by her youngest son Kim. The eight people are believed to now be under house arrest at 54 University Avenue. 
Daw Aung San Suu Kyi remains in solitary confinement in Naypyitaw Prison.  
"My immediate thought was Mother [Daw Aung San Suu Kyi] was being moved from Naypyitaw to Yangon. I know it is unlikely, but in my mind I hoped that she would be moved to Yangon," said a young NLD member. 
When Daw Aung San Suu Kyi was transferred to Naypyitaw Prison on June 19 after her 77th birthday, the eight people and her dog who had been detained with her in Naypyitaw could not accompany her due to correctional rules and regulations. 
As the military regime wants to impose a news blackout on the time Suu Kyi spent under house arrest in Naypyitaw, they were sent to closely-guarded 54 University Avenue.  
The junta and Daw Aung San Suu Kyi made a detailed list of the possessions she had amassed during her nearly ten-year stay in Naypyitaw, before they were sent to Yangon.
Books make up the majority of her belongings, with the rest mostly being paintings, clothes and other items. 
Suu Kyi enjoys art and has a large collection of works by the most renowned artists in Myanmar. She is said to have enough paintings to fill a gallery, and had planned to establish a gallery via her Daw Khin Kyi Foundation to preserve them for the nation, the executive director of the Daw Khin Kyi Foundation, U Moe Zaw Oo, told The Irrawaddy.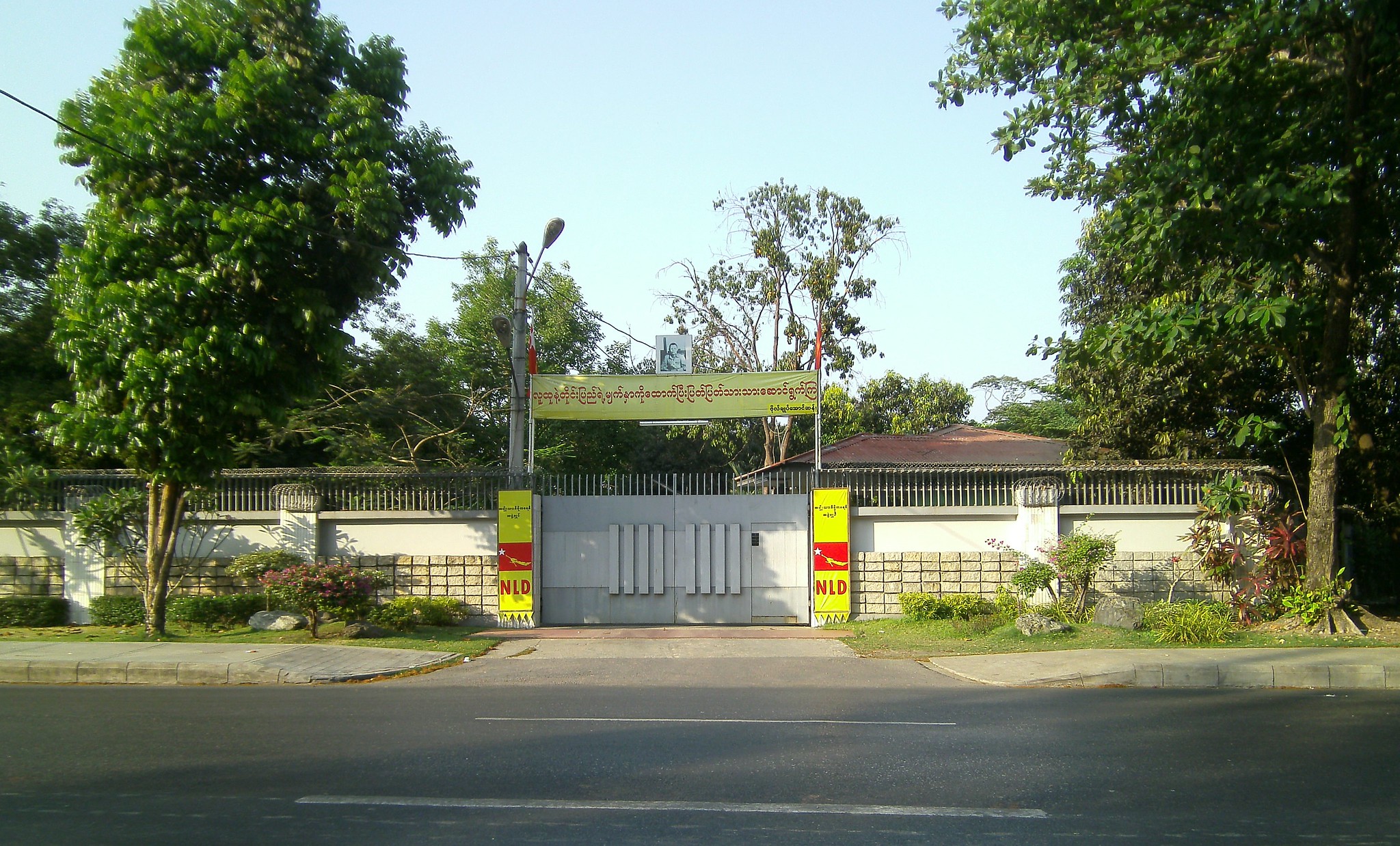 "Daw Aung San Suu Kyi gave specific instructions about which paintings must be hung in which parts of the house," said a source close to her. 
On Sunday, a representative of Daw Aung San Suu Kyi went to 54 University Avenue to check the possessions sent from Naypyitaw against the list she drew up with the regime.
54 University Avenue 
The residence by Inya Lake is known around the world as the place where Nobel Peace Prize winner Daw Aung San Suu Kyi was confined for many years by the former junta for her struggle for democracy in Myanmar.
The house came back to life after she was released from house arrest in 2010. She received international leaders, including former United States President Obama and former US Secretary of State Hillary Clinton, at 54 University Avenue.
But since she became an MP in 2012, Suu Kyi has mostly lived in Naypyitaw, only returning to her Yangon residence occasionally.  
In Naypyitaw, she lived in 'Rose' residence in Oketarathiri Township while serving as an MP. After the NLD won the 2015 election and she became State Counselor, Suu Kyi moved to ministerial housing and lived at No. 33 Mya Nan Bontha Street, where she was initially held under house arrest following last year's coup. 
She was subsequently moved to another house in Naypyitaw, its location a closely-guarded secret. Last month, she was transferred to Naypyitaw Prison and placed in solitary confinement. 
Among the eight individuals who have been moved back to her Yangon residence are Ma Wai, who cooked and did routine chores for Daw Aung San Suu Kyi. It has been months since she was in contact with her boss, as she was separated from Suu Kyi after she testified in her favor during the corruption trial that saw the State Counselor accused of receiving gold and cash from the former Yangon Region Chief Minister U Phyo Min Thein. 
Another retainer is Ko Shine, who take cares of Suu Kyi's pet dog Taichito. Photos of Taichito at 54 University Avenue went viral on social media before being taken down. 
"As her belongings have arrived along with Taichito, we are now waiting for sister [Daw Aung San Suu Kyi] to come back," said one of her friends.