Myanmar junta forces have detained at least 22 residents of a village in Sagaing Region, including the abbot of a Buddhist monastery, since the beginning of August, according to locals. Some of the female detainees have reportedly been sexually assaulted.
The detainees are all from Ngwe Dwin Village in Sagaing's Ayadaw Township, a large village with more than 900 households where the vast majority of residents are farmers.
"U Dhammisara, the abbot of Eastern Monastery, was disrobed and beaten as he was forcibly taken [by junta soldiers] on August 16. They also took Buddhist relics and valuables from the monastery, as well as the abbot's car and cash. Seven women were also detained," one Ngwe Dwin villager said.
Military regime troops then detained nine more villagers, including a 70-year-old bedridden woman and three teenagers aged 13, 14 and 17 respectively.
Another resident said: "They have been arresting people that they don't like, mainly to extort money. Villagers now live in fear. Most of the people detained were involved in events to celebrate the National League for Democracy's (NLD) 2020 election victory. They are detaining people for no reason."
Junta soldiers also reportedly detained five villagers including two teenagers aged 13 in the first week of August.
Regime troops led by Captain Than Tun of No. 10 Basic Training Depot based in Ayadaw and some 40 pro-junta Pyu Saw Htee militia led by Kyaw Swe, who is a resident of Ngwe Dwin Village, have been based in Ngwe Dwin since November last year. All the detainees have been taken to the interrogation camp at the No. 10 Basic Training Depot.
Relatives of the detainees have been asked for a ransom of 2.5 million kyats for each abductee, said villagers.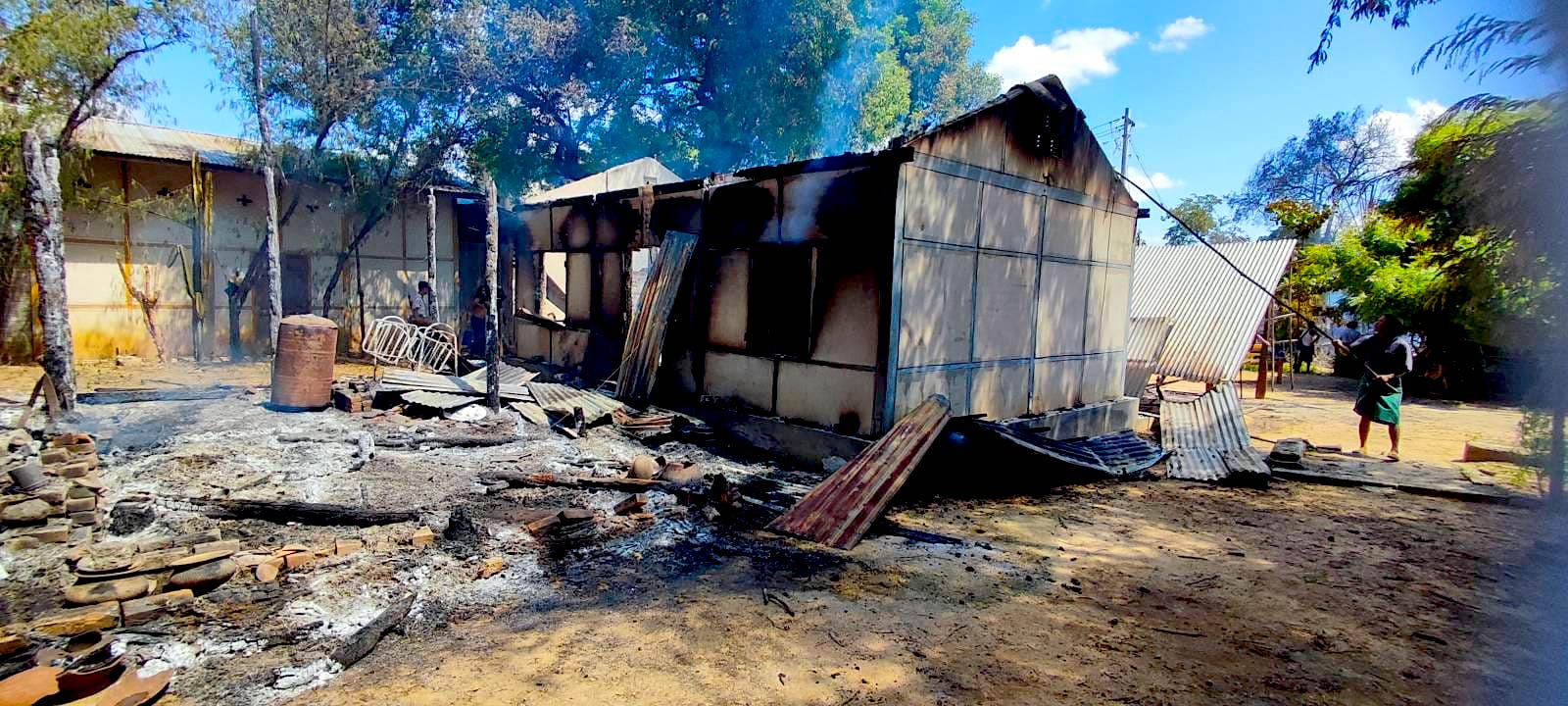 A member of Danger Force LPDF, an Ayadaw Township resistance group, said: "Villagers were detained for no reason. More than 50 villagers have been abducted for ransom [since late last year]. They have asked for ransoms of at least 600,000 kyats to 2.5 million kyats per person."
There have also been reports of women detainees being sexually assaulted.
"We heard from watermelon soldiers [troops that are secret supporters of the NLD] that junta soldiers have sexually assaulted detained women. A married woman in her 50s with children and a 35-year-old woman were reportedly sexually assaulted. They are from the last batch of people detained," said a member of Danger Force LPDF.
A detained married woman from Ngwe Dwin Village was raped by regime troops recently, and was threatened to stay silent before being released. The woman has since attempted to commit suicide, said one villager.
"We want the resistance groups to crush them [regime forces]. We have not been able to sleep well for months. We live in constant fear that we might get arrested anytime," added the villager.
Over 200 residents have fled the village since the abductions started. Local resistance groups have attacked the Pyu Saw Htee base in Ngwe Dwin Village three times, but to no avail. Seven Pyu Saw Htee militia were killed in those attacks, and so they are taking their anger out on the villagers, said a member of a local resistance group.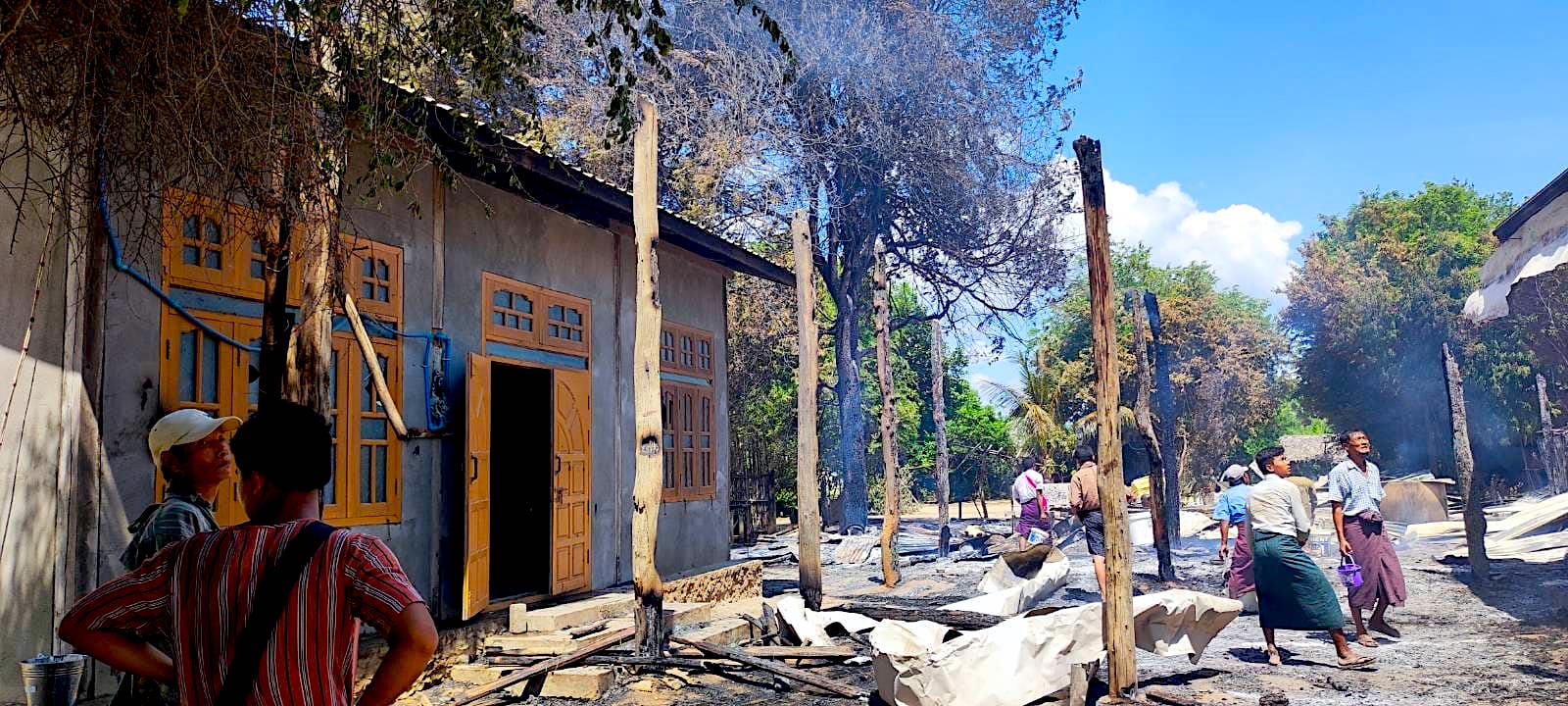 Pyu Saw Htee militia from Ngwe Dwin accompany junta troops on their raids and were involved in torching two houses, a silo and seven motorbikes, as well as looting valuables, in Nay Yar Khin Village in northern Ayadaw on August 16, according to local sources.