Regime to replace Facebook with its own social media platform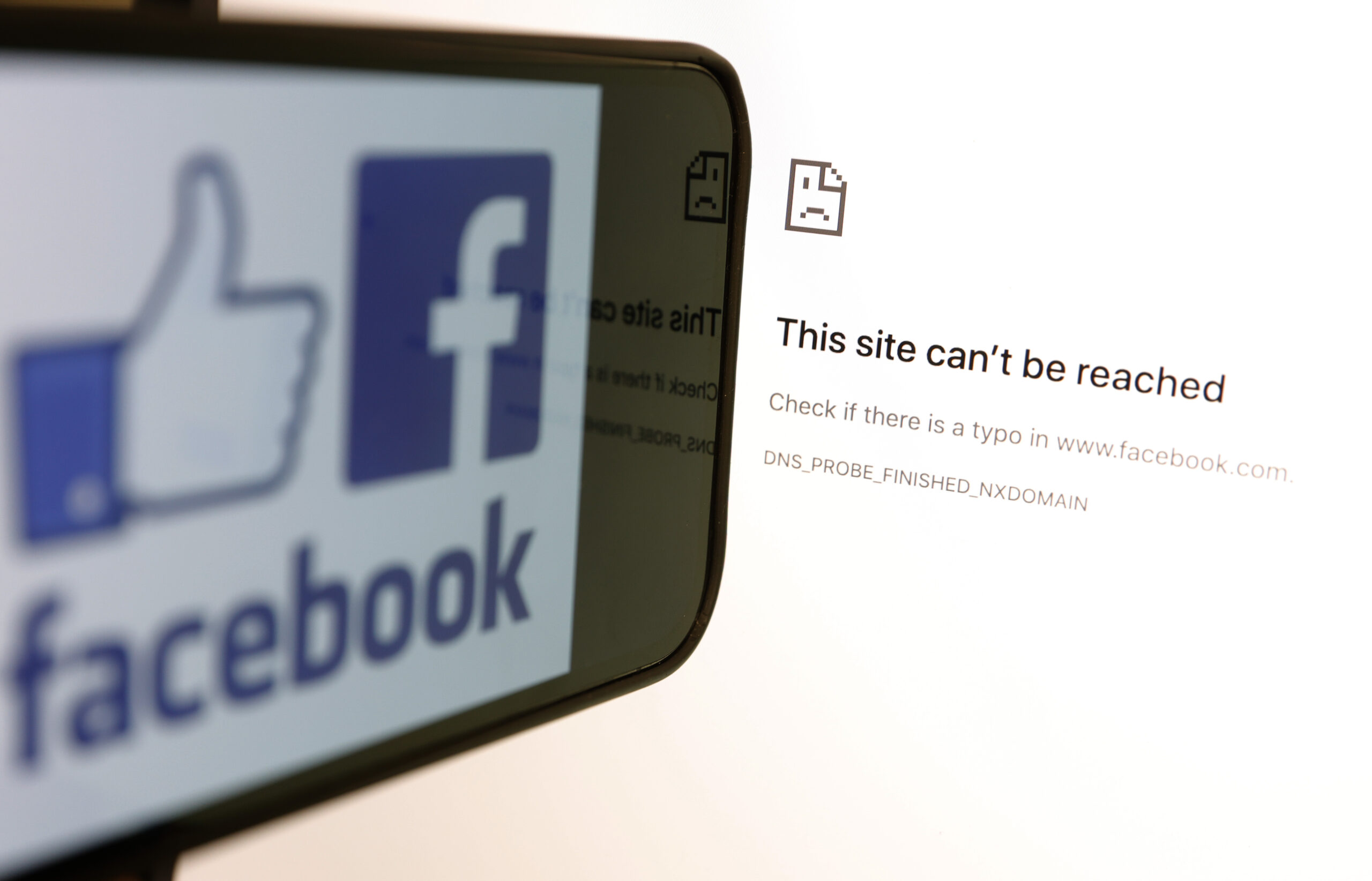 Unable to spread propaganda on the social media platform Facebook, which is synonymous with the internet in Myanmar, the regime is seeking an alternative.
At the junta's most recent press conference on Wednesday, spokesman Major-General Zaw Min Tun revealed the regime's plan to ban Facebook and replace it with a homegrown social media platform.
Facebook has barred Min Aung Hlaing from its site since 2018, and took down the official page of the Myanmar military and the accounts of senior military leaders following the coup. Military-owned businesses were also barred from advertising on Facebook, and nationalist posts and pages were also removed.
Junta spokesman Zaw Min Tun has called Facebook the main channel used by anti-military forces to instigate instability and violence.
Following the coup, the Myanmar military shut off the internet and telephone lines and cut access to major social media sites including Facebook. It is also amending the Cybersecurity Law to include a punishment of three years in prison for using a virtual private network (VPN) to access the internet.
Moreover, the regime is routinely violating citizens' privacy by demanding to check their phones for VPNs or any content deemed to be anti-military. Phones are seized and owners detained if VPN apps are found—a serious human rights violation.
China, which has huge influence over the regime, also bans Google, Facebook, Twitter and Wikipedia and criminalizes unauthorized use of VPNs. It would not be surprising if the regime is taking cues from Beijing.
Junta to monopolize Myanmar's fuel market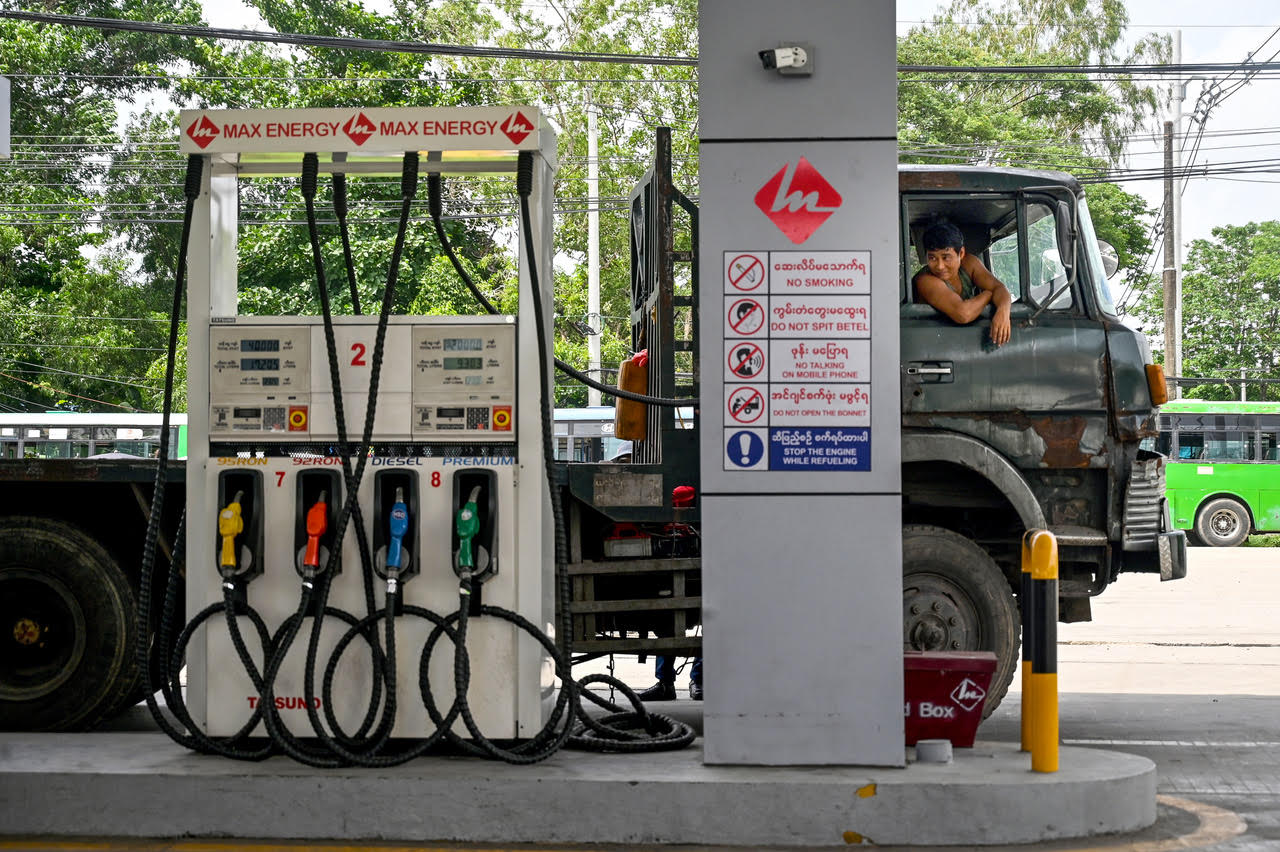 Amid serious fuel shortages and price hikes in Myanmar, the military regime has formed a committee to import fuel from Russia chaired by former Lieutenant General Nyo Saw, chairman of the military-owned conglomerate Myanmar Economic Corporation (MEC), in an attempt to monopolize the market.
Nyo Saw is a long-time trusted aide of junta leader Senior General Min Aung Hlaing. As the man who manages the Myanmar military's businesses, he plays a key role in financing the military regime.
The committee also includes military-linked cronies such as Maung Maung Naing, CEO of Yetagon Energy Co, who fronts businesses owned by Aung Pyae Sone, the son of junta leader Min Aung Hlaing.
The committee is tasked with purchasing, storing and distributing Russian fuel to the domestic market as well as to the Myanmar military and junta-controlled ministries.
At a regime meeting on Wednesday, Min Aung Hlaing blamed suppliers for the soaring fuel prices in Myanmar, accusing them of manipulating the market. He told the Myanmar people not to worry as a steady supply of fuel purchased from Russia would arrive soon. Time will tell.
Spokesman confesses coup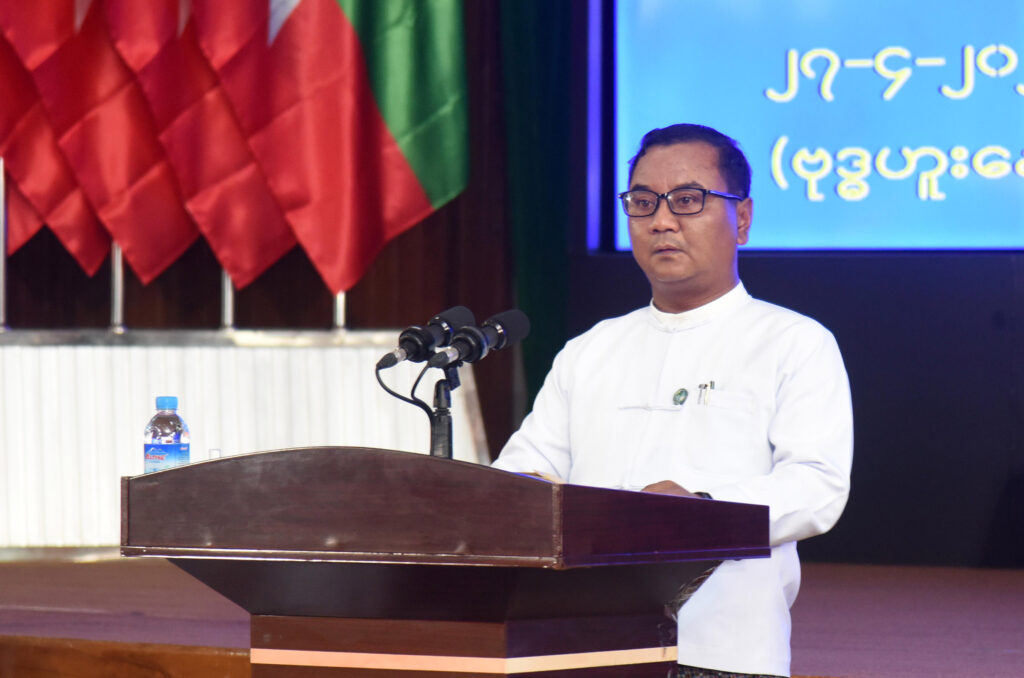 Min Aung Hlaing has repeatedly insisted to Myanmar's people and the international community that his ouster of the elected government on Feb. 1 last year was not a coup, but a takeover in line with the law. But junta spokesman Major General Zaw Min Tun appeared to depart from that line when he told a regime press conference on Wednesday that the National League for Democracy had forced the military into staging a coup.
Since the putsch, the Myanmar military has repeatedly said the takeover was a legal step that it was forced to take after the NLD government failed to respond to its grievances over electoral fraud. But now, the regime has admitted that it was in fact a coup.
As post-election tensions between the military and the NLD escalated in January last year, it was Maj-Gen Zaw Min Tun who refused to rule out the possibility of a coup.
More than 18 months since the coup, the regime is faced with growing resistance across the country and a faltering economy. Meanwhile, people are suffering from an increase in the cost of living, including soaring food prices, thanks to the mismanagement of Min Aung Hlaing.
Myanmar, Russia to open consulates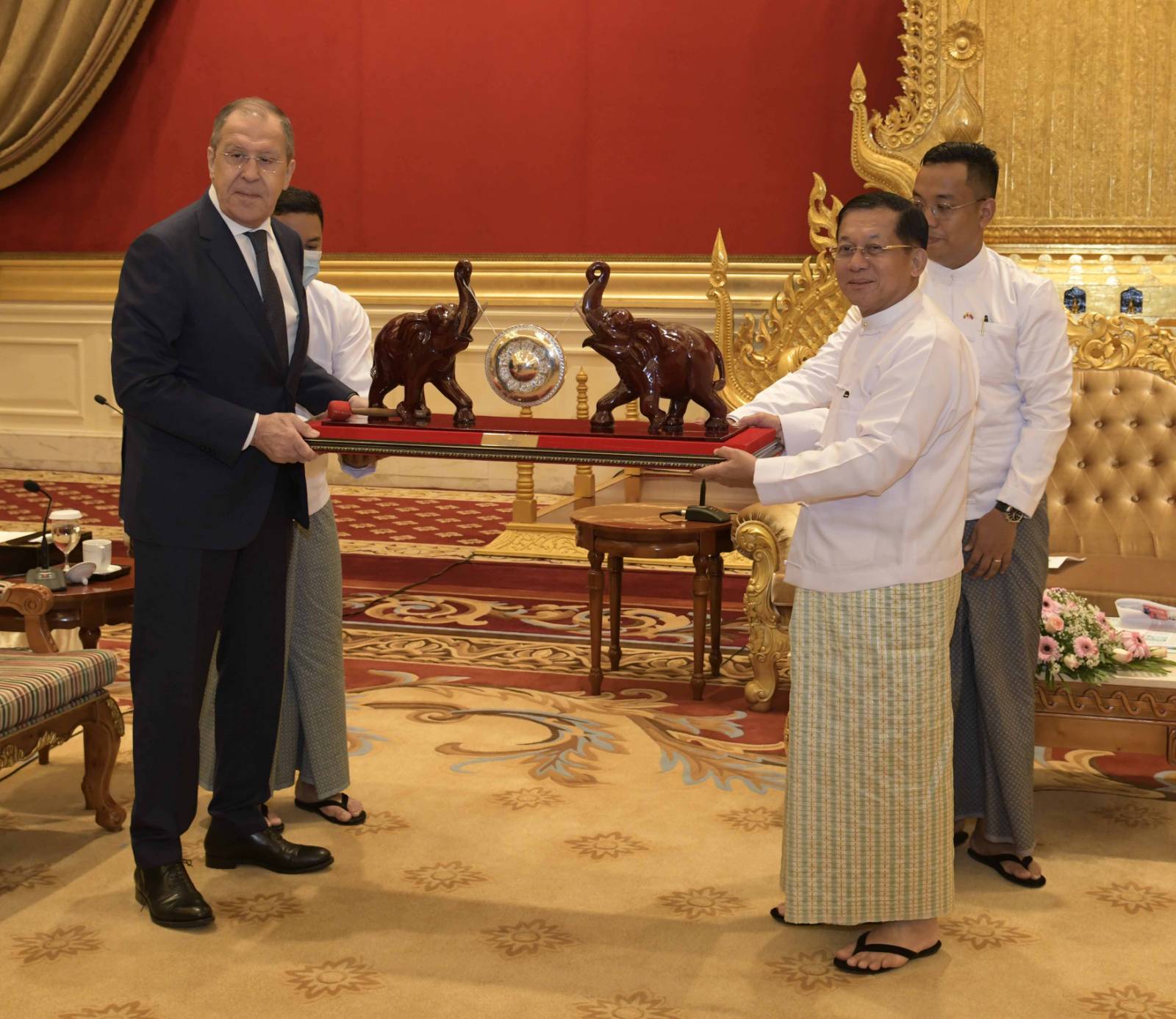 Amid the international condemnation of the Myanmar military for its coup and of Russia for its invasion of Ukraine, Moscow and Naypyitaw are planning to open consulates in each other's countries, junta spokesman Major-General Zaw Min Tun told a regime press conference on Wednesday.
Russia has supported the military coup, and the Myanmar military regime has returned the favor by backing Russia's invasion of Ukraine. Lately, the two countries have been promoting economic cooperation in addition to military and diplomatic ties.
With arms supplied by Russia, the Myanmar military has been fighting resistance forces and killing civilians. Myanmar is also working to import fuel from Russia to address the country's fuel crisis.
The regime is also planning to open Russian-language courses for hotel and tourism staff as it hopes to attract Russian travelers to Myanmar.
Just as the military regime was drawing international ire over its hangings of four pro-democracy activists, Russian Foreign Minister Sergey Lavrov visited Naypyitaw in early August to show Moscow's support for the junta. Junta leader Min Aung Hlaing also urged the Russian foreign minister to move the Russian Embassy from Yangon to Naypyitaw.
In short, Russia and the Myanmar military have truly become partners in crime.