YANGON — The Assistance Association for Political Prisoners (AAPP) launched a human rights education program for high school students in Mon State on Monday.
During the program, which will be conducted from July 2 to October 7, teenage students from all 127 state high schools of Mon State will be introduced to the history and basics of human rights, respect for differences, the importance of rights and responsibilities, as well as the Universal Declaration of Human Rights.
Ko Aung Myo Kyaw of the AAPP, who is also one of the trainers, said the education program aims to stop human rights abuses experienced in past from being repeated.
"Our country has long faced human rights abuses. By understanding human rights, we hope that students – our future leaders – will protect the rights of others," he said.
AAPP was founded in 2000 by former political prisoners who were jailed for their political activities under the military regime that ruled the country for more than five decades following a coup in 1962.
Ko Aung Myo Kyaw said when the trainers introduced themselves at a school, students asked how [past] human rights violators would be punished.
"This question shocked us. It was unexpected," he said, replying to the students that instead of seeking revenge, the truth needed to be exposed.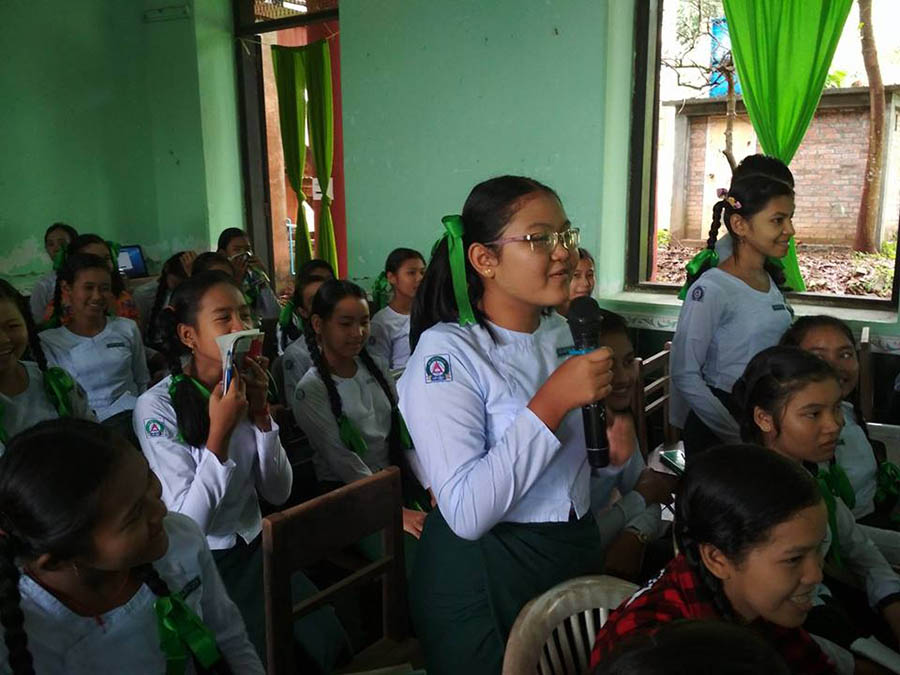 AAPP began teaching human rights classes in high schools in 2016 in Yangon and Bago. In 2017-18, the group conducted the program in 73 schools and a university in Bago and 27 schools in Shan State's Taunggyi district.
On Monday, about 500 students from No. 6 Basic Education High School in Mawlamyine attended the morning program and 300 students from No. 3 Basic Education High School in Mawlamyine attended the afternoon session at their schools.
The group's goal is to include human rights lessons as a subject in government's educational curriculum.
"We will keep pushing to reach this goal together with lawmakers," he said, adding that until they reach the goal, they will try to continue conducting the program.