Perhaps more than any of us, artists seek to escape the routine of everyday urban life. Through their work, they allow city dwellers to experience the breeze, the moonlight and stars. With his new exhibition, artist Lu Maw Han brings the night skies he loves to gaze at above Bagan, Mandalay and Taunggyi to Yangon, where he is based. But in the foreground of these star-scapes, his works depict, among other things, ancient Bagan, and British colonial troops on the march. Discussing his work "The Flashback of the Tharapar Gate", the artist said, "Ancient Bagan is the most significant stage in the history of Myanmar; it was the capital of the first Myanmar Empire. The painting reflects the hidden strengths ancient Myanmar."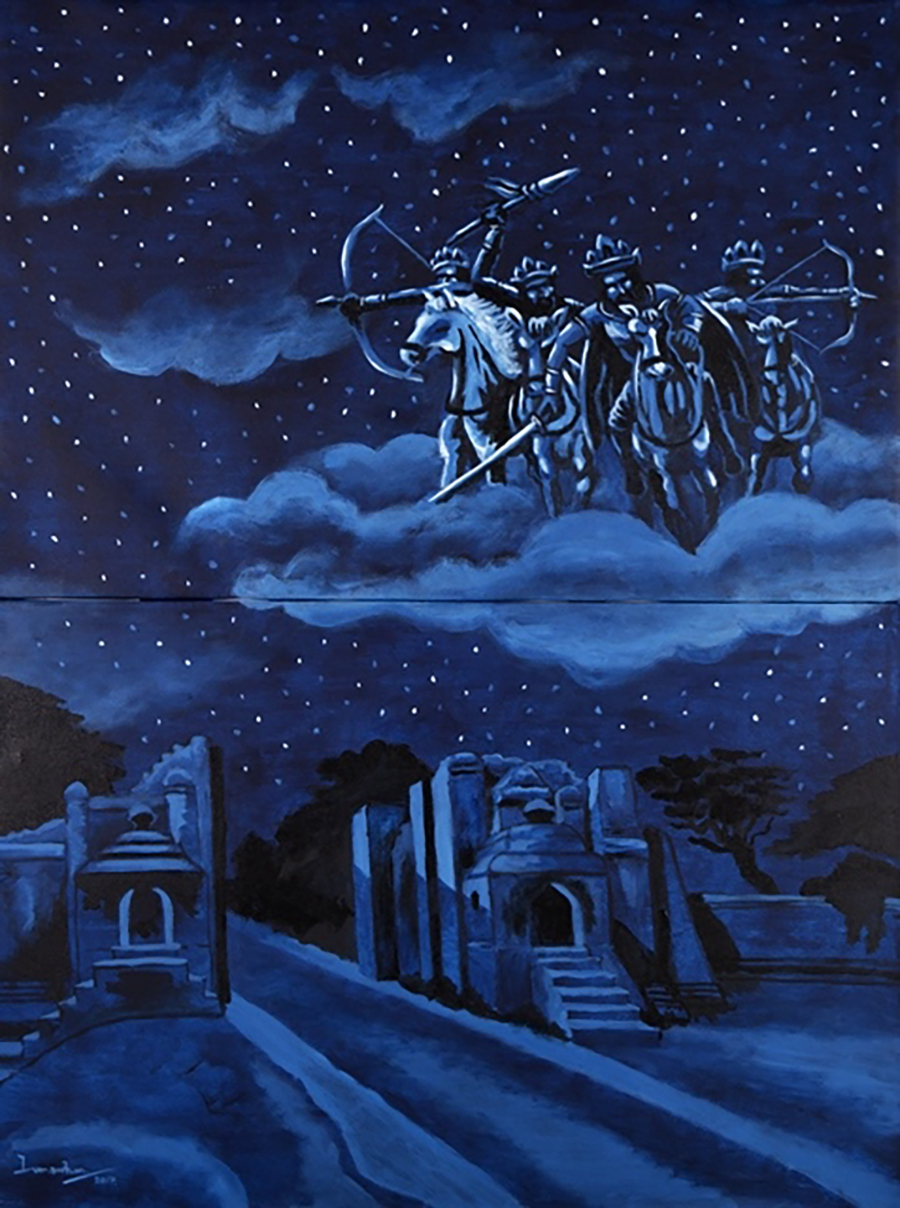 "Another painting depicts King Thibaw and Queen Su Phaya Latt on a bridge across a moat as they are being taken away from their palace by British soldiers under the light of the stars in Mandalay. Seeing the palace, moat and city wall, one remembers the bloody coup in the Glass Palace, and British colonialism," he said. Lu Maw Han, grandson and son of celebrated artists U Thaung Han and Win Maw Han, has joined many group exhibitions. "While I do paint about the theme of escaping from urban life, I also want to take a more serious course by depicting the historical backdrop" to modern life, he added.
From Feb. 9-11, the "Night Memo" exhibition at the Studio Square Gallery on Maha Bandoola Park Street will showcase paintings by Lu Maw Han that depict historical scenes against backdrops of starry skies. Sixteen paintings of sizes 2×3 feet and 3×4 feet, with prices ranging from US$500 to $800, will be on display.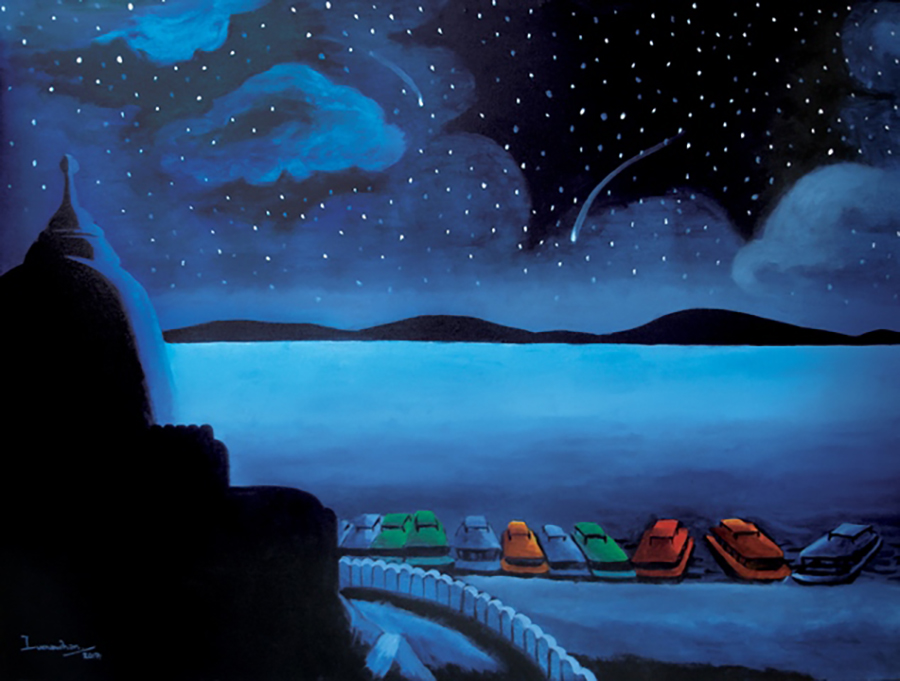 "'Night Memo' is his first solo exhibition of contemporary art tinged with magic realism. Something unbelievable and wonderful intrudes into his avant-garde realist paintings," said artist Myat Kyawt.