Arts
Artists Reflect on Myanmar's Political and Social Landscapes
The exhibition will be on display from Aug. 17 to Aug. 19, showcasing more than 20 works of art.
By Wei Yan Aung 16 August 2018
How did one artist respond to Myanmar's presidential election? By taking a photo in front of an installation board depicting the front page of government newspaper "The Mirror" daily that reads "The Godfather choose a new president."
"We elected the lawmakers. But in reality, the president is selected and nominated in line with the law by the upper echelon from their henchmen," said artist Thoe Htein, who created the installation.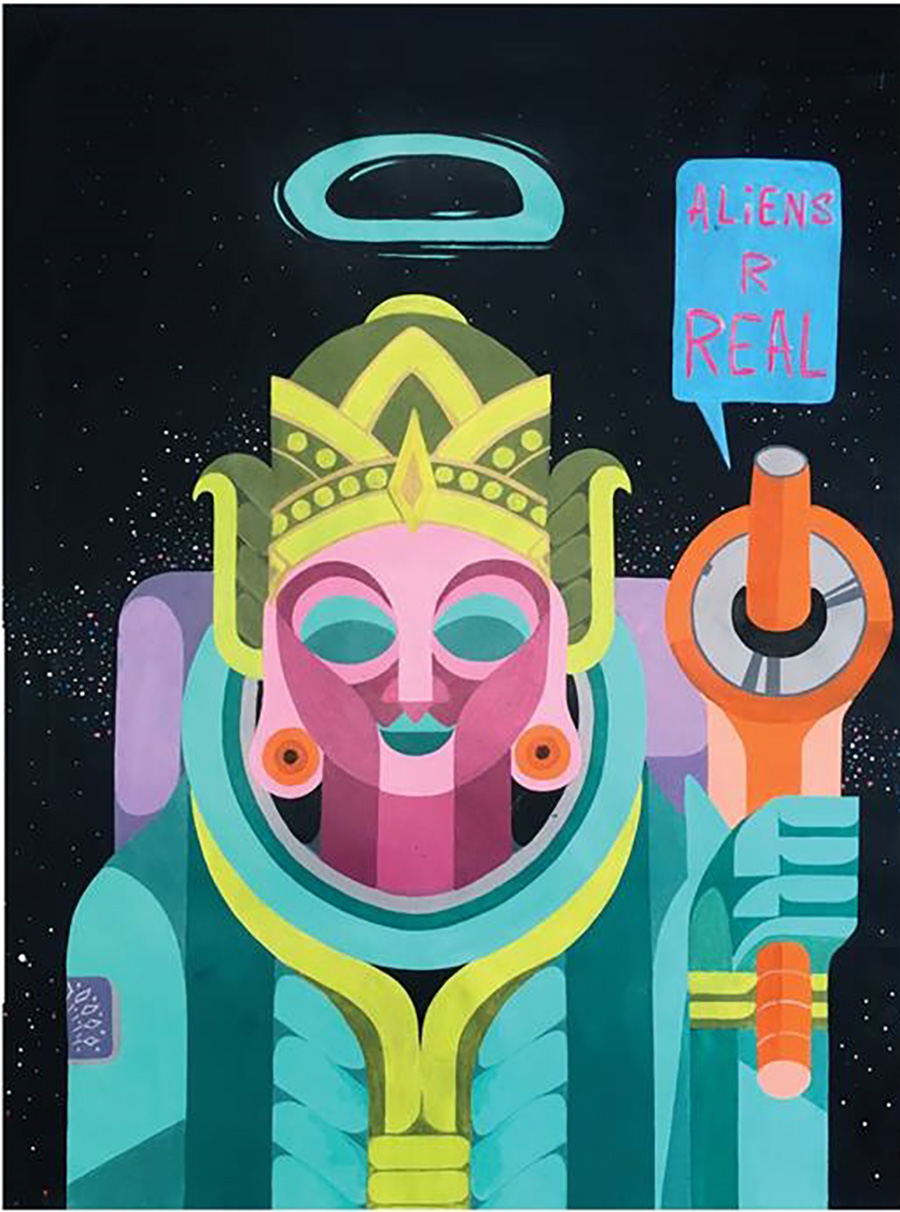 "Even under the new [National League for Democracy] government, former President U Htin Kyaw was an outsider [not an elected lawmaker]. And the parliamentary speaker [U Win Myint] was urgently put in place as the new president.
"So, to me, it seems that it is nothing special to be elected president. I've created this work to scorn that [presidential election] system," said the artist.
"Everyone will be famous for five years," also reads the installation, one of the works to be exhibited at the "6 Pack" art exhibition at 43 Art Gallery on 43rd Street in Yangon's Botahtaung Township.
The group exhibition showcases paintings, installations and video art of six artists—Ang Banang, Han Sann, Myint Soe Oo, Thoe Htein, Thu Myat and Wunna Aung, who love to reflect the modern political and social landscapes of Myanmar.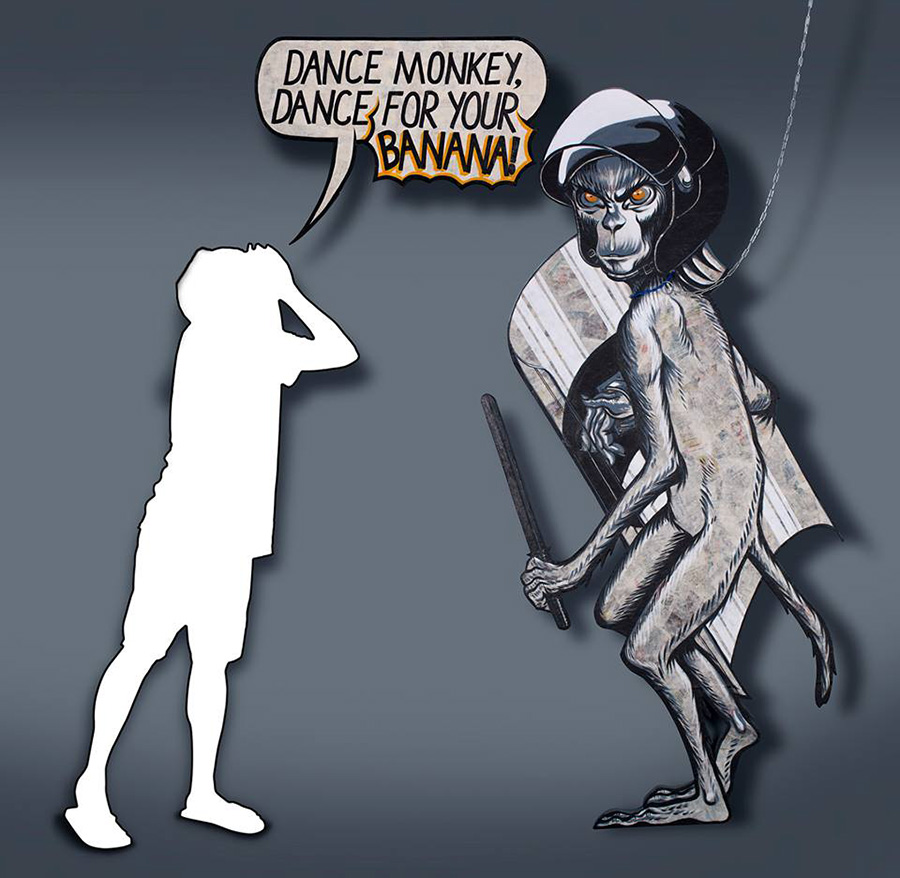 Entitled "Thought", artist Ang Banag's painting depicts a school-age girl who sells pigeon feed. Myint Soe Oo showcases abstract paintings and Han Sann exhibits a video titled "River Fishing."
An installation by Thoe Htein is a monkey fully equipped in riot police gear, which he calls "Dance Monkey, Dance for Your Banana."
"The monkey dances whenever its owner plays a cymbal. After a dance finishes, he feeds a piece of banana to the monkey. But he doesn't feed it to be full for fear that the monkey might not dance anymore if it is full," said Thoe Htein.
"But not all police is bad. There are also good police," he said.
The exhibition will be on display from Aug. 17 to Aug. 19, showcasing more than 20 works of art.