On this day in 1952, U Ba U took the oath of office as the second president of post-independence Myanmar after his predecessor, Sao Shwe Thaik, had served his four-year term. He served until Mar. 13, 1957.
Before becoming president, the Cambridge-educated barrister spent the previous four years as Supreme Court chief justice. In 1947 he was knighted by the colonial government and advised the officials who drafted Myanmar's first Constitution after independence.
U Ba U's ancestors also served in the British government. His uncle U Pho Pe sentenced U Ottama, an Arakanese Buddhist monk considered one of Myanmar's national heroes, to four years in prison for resisting British rule.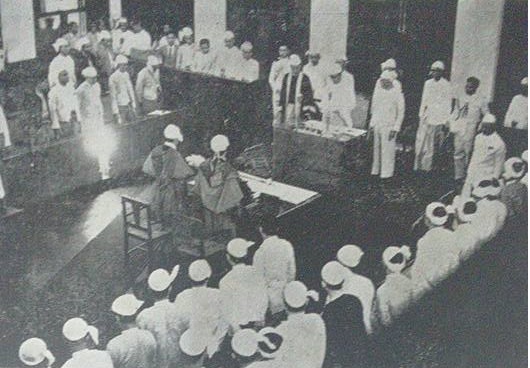 U Ba U himself was a member of the special tribunal that tried Saya San — the leader of a peasant revolt in 1930-1932 — and sentenced him to death.
He worked hard to organize a general election in 1949, with the country engulfed in a civil war that followed on the heels of independence. The parliament that ballot ushered in later elected him president.