YANGON—Myanmar police filed cases against two pastors and their followers in Yangon for breaching the government's COVID-19 control directives after they held religious gatherings and some of their followers, including one of the country's most famous rock stars, tested positive for the disease.
The Yangon regional government announced that cases were filed on Tuesday against Pastor Saw Kwe Wah, U Saw Ray Gandi, Pastor David Lah and U Wai Tun under the Disaster Management Law for organizing public Christian activities as recently as early April in Yangon. The regional government on March 13 banned mass gatherings until the end of this month to curb the spread of the coronavirus. If found guilty, the quartet will face up to a year in prison.
As of Tuesday, Myanmar had 62 confirmed cases of COVID-19 with four deaths.
Among the accused, at least one—Pastor David Lah—tested positive for the coronavirus, which causes COVID-19, on Monday. Myanmar's Ministry of Health and Sports said on Tuesday that a total of 13 people tested positive, including the pastor, due to the religious gatherings. The infected members of his congregation, who include rock star Myo Gyi, joined the pastor's religious gatherings in Yangon as recently as this month. The two men were confirmed to have tested positive by a police report and a municipal official in their respective townships.
The residences of the accused, a Baptist church in Yangon's Insein Township, and seven other places in the city were locked down by authorities on Tuesday as "areas where COVID-19 patients live", according to the Yangon regional government's announcement.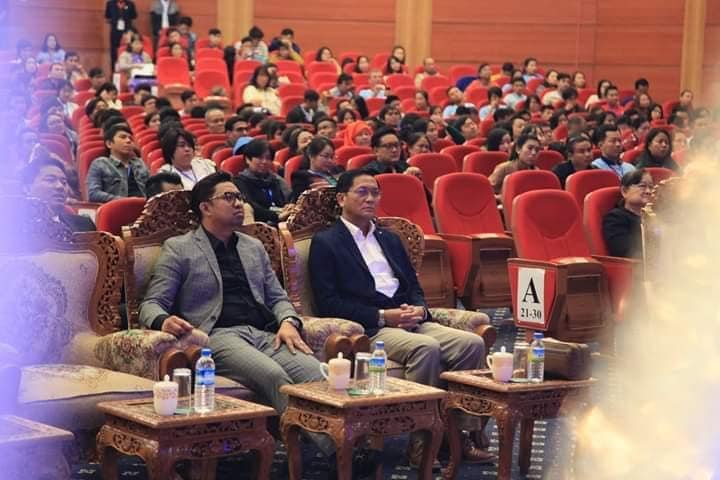 Since the 43-year-old preacher tested positive, health officials have begun testing anyone who has had close contact with him—including the country's vice president—for the disease.
The Union President's Office said on Tuesday that David Lah held a meeting with Myanmar Vice President Henry Van Thio in February.
"Nearly 30 people, including the vice president and his family, will be tested today as there is public concern [over the incident]," President's Office Spokesperson U Zaw Htay told reporters.
The preacher is a controversial figure among the Christian community in Myanmar due to his polarizing views. Born in Myanmar, he founded DREAM Ministry International, a gospel assembly, in 2014 and "toured around the globe to promote the gospel", according to his Facebook account.
Before he was infected with COVID-19, he rejected the popular opinion—widely supported by health experts—that religious gatherings are potential sources of mass viral infections, preaching, "I can guarantee if your church seriously believes in Jesus, you will not get the disease [COVID-19]."
You may also like these stories:
Myanmar Forms Central Committee to Coordinate Coronavirus Response