Invalids drafted for new campaign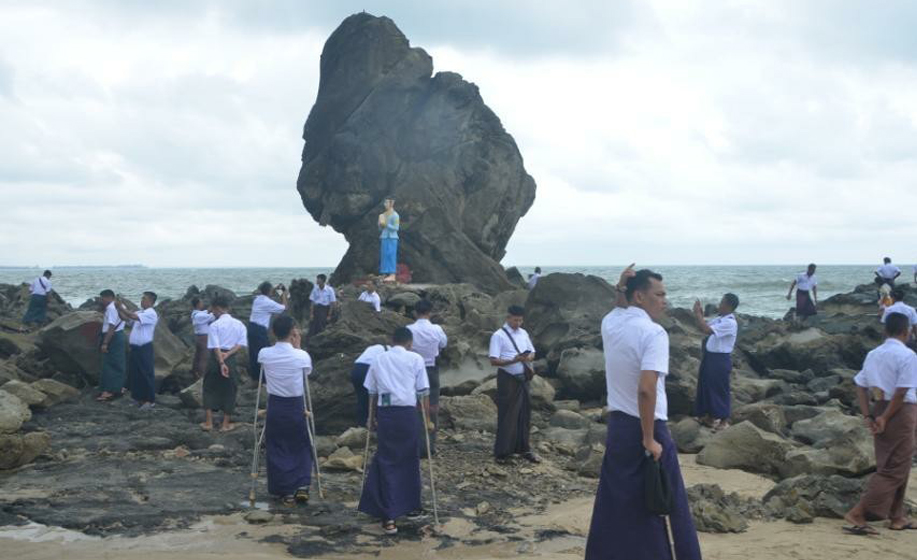 Regime soldiers badly wounded while fighting the resistance have been handed vacations after being discharged from military hospitals. Junta boss Min Aung Hlaing has twice sponsored beach holidays for them, at the Chaungtha and Ngapali resorts, last month and on July 24.
As part of regime propaganda that the military is taking good care of its soldiers, freshly discharged amputees and soldiers on crutches were sent to Chaungtha Beach in Ayeyarwady Region and Ngapali Beach in Rakhine State. Junta media did not specify how many invalided troops were rewarded with seaside holidays, but photos in their reports suggest that at least 50 soldiers were on each trip.
Though the trips were described as 'rest and recuperation', the veterans literally had no time to rest. Their hectic schedule during the five-day vacation featured exercise on the beach, paying homage to pagodas near the beach, and playing football, cane ball, and volleyball – all to serve the purpose of spreading propaganda for the regime.
Boasting while economy burns
Turning a blind eye to the nationwide misery caused by inflation and soaring food prices, Min Aung Hlaing boasted at a July 26 meeting of his junta's economic affairs committee that the economy grew by 3.4 percent in fiscal year 2022-23 and that natural-resource selloffs may be limited under his rule.
The junta boss was in fact echoing the World Bank's GDP forecast of 3 percent growth for Myanmar in the year to September 2023. But he neglected to mention other facts in the bank's report, such as weak investment, low household incomes, and the growing threat of food insecurity. He also failed to mention that even if Myanmar's GDP does manage to expand by 3 percent this fiscal year, it will still be 10 percent lower than in 2019.
Moreover, the sale of natural resources has declined not because Min Aung Hlaing's regime is conserving the environment, but because of economic sanctions and the mass withdrawal of foreign investment in response to junta human rights violations, misrule and political instability.
In the latest pullout, UK retailer John Lewis and Partners has announced it will cease sourcing gemstones from Myanmar to ensure its supply chains do not support the regime. The announcement follows news last month that UK-based online jewelry retailer TJC had withdrawn Burmese rubies from sale.
Playing Daw Aung San Suu Kyi card
China's visiting special envoy Deng Xijun met with junta peace negotiator Lieutenant General Yar Pyae in Naypyitaw on July 27, fueling expectation that Deng is preparing to meet jailed State Counselor Daw Aung Suu Kyi.
According to junta media, border stability and peace in Myanmar were the only topics of discussion between Deng and Yar Pyae, who sits on the junta's State Administration Council governing body and also heads its National Solidarity and Peace Negotiation Committee.
Speculation that Deng is preparing to meet Daw Aung San Suu Kyi intensified after reports that the civilian leader was moved from prison to a government building. The move was viewed by observers as the junta's first step in playing the Aung San Suu Kyi card to relieve mounting pressure at home and abroad.
The junta denied a request by Deng's predecessor, Sun Guoxiang, to meet with the imprisoned civilian.
Deng's visit to junta's administrative capital comes as some Asian countries, including China, are asking for access to Aung San Suu Kyi. Lower house speaker T Khun Myat has also reportedly met the deposed democracy leader.
China had distanced itself from the military regime following the coup in 2021. But since the first meeting between Deng and Min Aung Hlaing in late December last year, ties between the two have improved by leaps and bounds.
Junta boss lavishes cash on 'white elephant' calf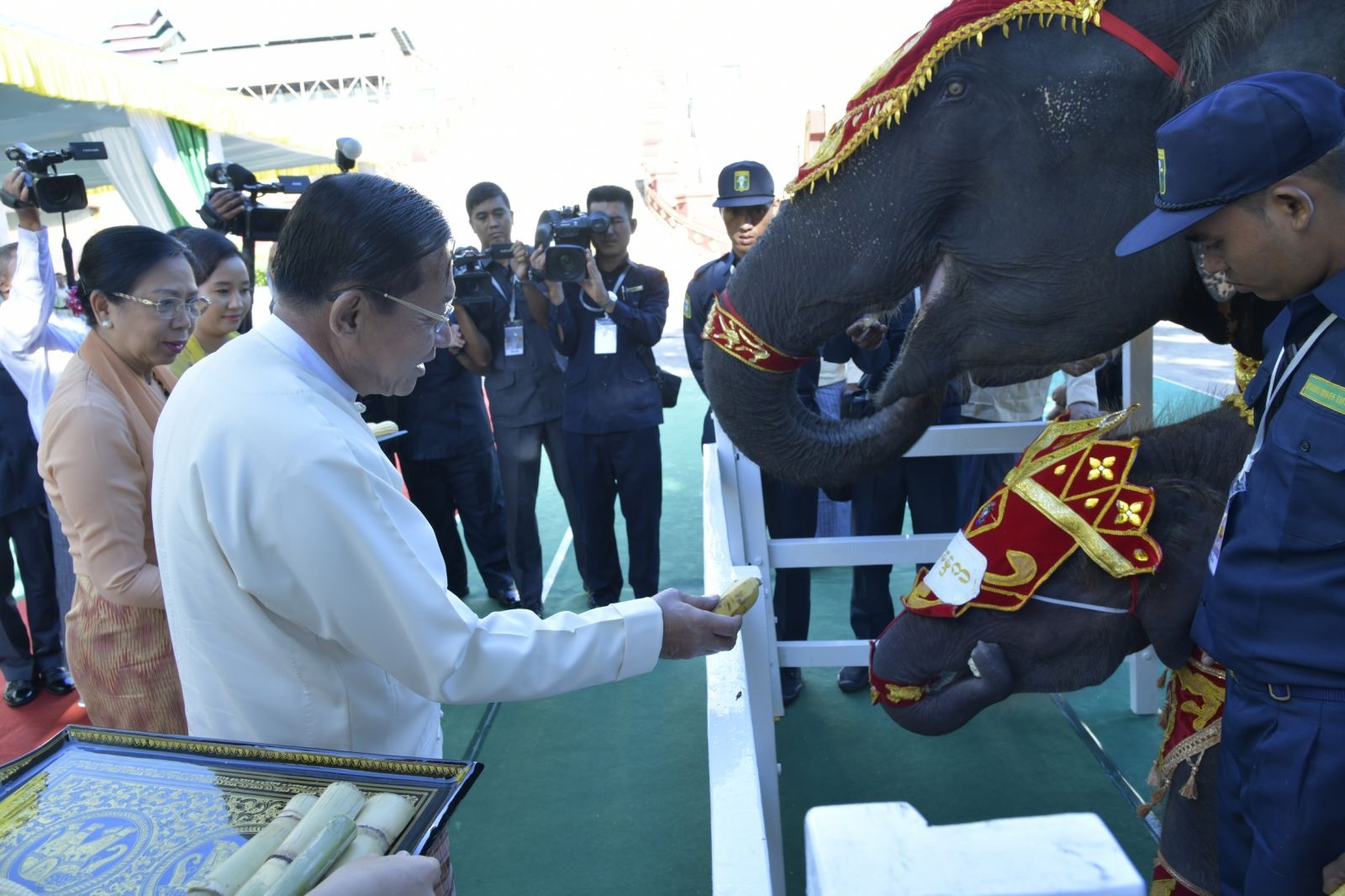 To mark the first birthday of Rattha Nandaka, which Min Aung Hlaing sees as a symbol of the greatness of his rule, he donated US$ 1,700 and plans to issue a new banknote. Read more: