The Yangon Bus Service (YBS) marked its first-year anniversary on Tuesday facing the same hopes and apprehensions as at its birth. But the Yangon government seems committed to making it a success, vowing during Tuesday's celebrations to "make it happen." Here are some of The Irrawaddy's previous stories on the bus service to help readers understand how the YBS became what it is today.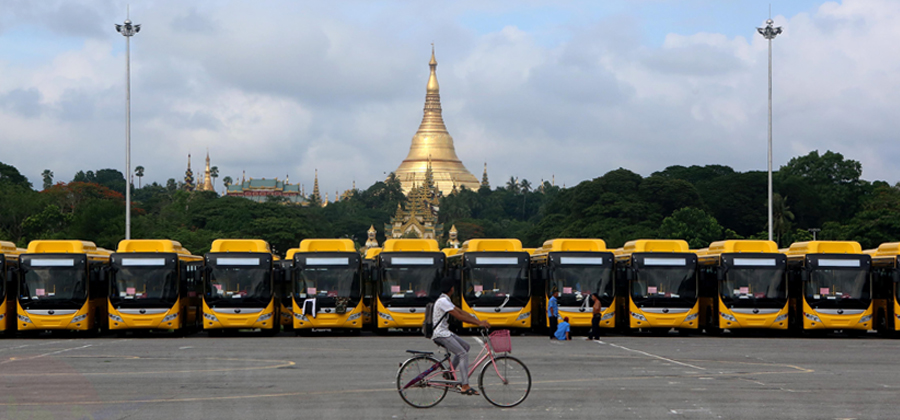 Yangon Transport Authority Declares YBS a 'Success' on Its 1st Birthday
Authority says plans for this year include launch of cashless payment system
Hopes and Troubles Mark YBS' First Anniversary
Despite optimism, unlicensed buses and illegal drivers raise fears for public safety.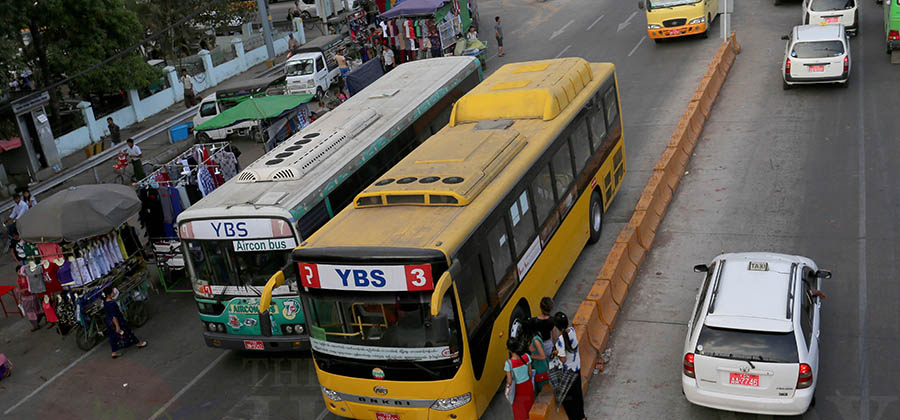 The Yangon Bus Service in Numbers
Check a snapshot of the Yangon Bus Service's operations based on the latest available data, from December in infographics.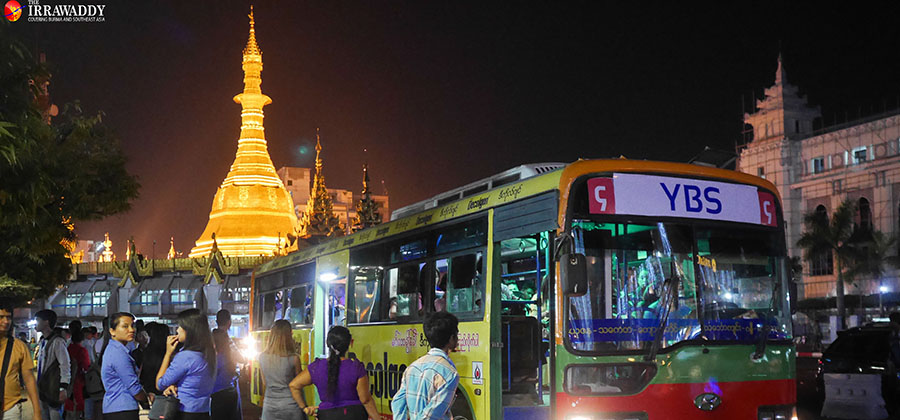 Acer, Excel Myanmar to Bring Cashless Fares to Yangon Bus System
A joint venture between the Burmese and Taiwanese firms was selected to fit the commercial capital's public transit system with a card payment platform.
Despite High Operating Costs, CEO of Yangon's New Bus System Remains Optimistic
With bumpy start behind it, transit system chief focuses on boosting fleet size, reaching breakeven in 4-5 years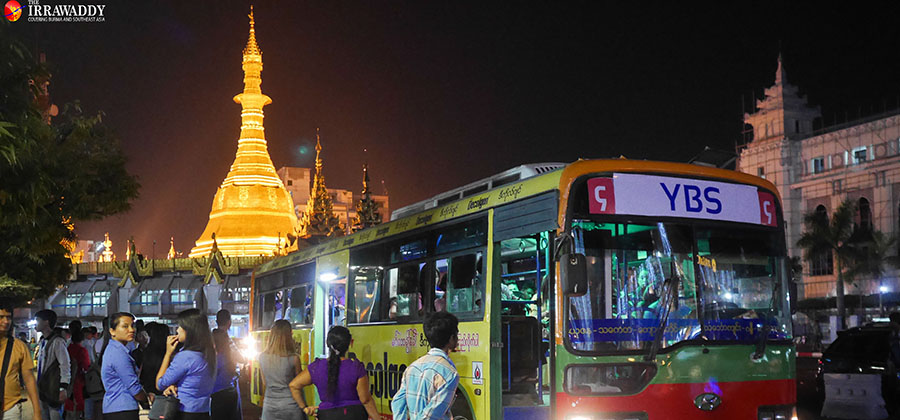 Rangoon Bus Rollout Gets Mixed Reviews
For residents of Rangoon, this week was full of excitement, dissatisfaction, and frustration as the city embraced a new bus network.
Rangoon Regional Minister Reveals Ambassador's Role in Bus Purchases from China
The planning and finance minister says the purchase of 1,000 new buses for US$56 million was arranged with the help of the Chinese ambassador.
Rangoon Launches New Bus System
Early problems including long waits and overcrowding blamed on a lack of vehicles on first day of operation.
Can Rangoon's Traffic Woes be Solved?
Through an improved bus network and a new computerized traffic control system, the government hopes to cut congestion by 40 percent.
Volunteers Jump on Board Regional Govt Launch of New Rangoon Bus System
Hundreds of volunteers are signing up to work with philanthropic groups, the student union, and lawmakers to ease the transition to a new bus service.
New Bus Service for Rangoon Commuters to Launch Next Week 
Eight companies to operate 59 bus lines under a new bus service to tackle badly maintained buses, dangerous driving, and unprofessional staff.