Around 140 Myanmar junta forces were reportedly killed over the past seven days as People's Defense Forces (PDFs) and ethnic armed organizations (EAOs) stepped up attacks on regime targets nationwide.
Ten resistance fighters were also killed in clashes in Sagaing and Kayah.
Incidents were reported in Kayah, Kachin, Karen and Chin states and Sagaing, Magwe and Bago regions.
The Irrawaddy has collected the following reports of significant attacks from PDFs and EAOs.
Some military casualties could not independently verified.
Over 90 junta troops killed in resistance attacks in Kayah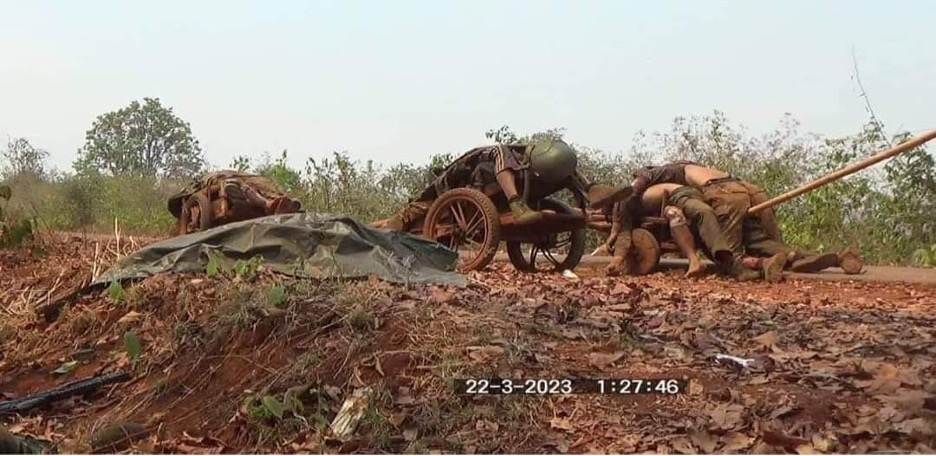 Over 90 soldiers were killed and more than 50 were injured during three days of clashes in Demoso Township, Kayah State from March 20 to 23 when several resistance groups including the Karenni Nationalities Defense Force (KNDF) and the Karenni Army (KA) attacked three military battalions occupying Daw Ta Ma Gyi Village in the township, said the KNDF.
In the intense clashes, resistance groups seized a large number of military weapons and ammunition along with the bodies of several dead junta troops. Five resistance fighters were also killed.
In  retribution, the junta used fighter jets and helicopter gunships to bomb Daw Ta Ma Gyi Village on March 24 and 25, though the village had no military value as a target. More than 100 houses burned down in the junta air strikes, said the KNDF.
A KNDF drone video shows houses burning in the village.
Military bases raided in Karen
At least 15 regime forces were killed and many others injured in Kawkareik and Myawaddy townships, Karen State on Sunday when combined resistance groups simultaneously raided five junta bases including two military battalions and a police station, said PDF group Galon Column, which joined the attacks.
After facing attacks, the junta used Russian-made Mi-35 helicopter gunships to attack the resistance forces, resulting in resistance and civilian casualties.
Thirteen junta troops killed in resistance ambushes in southern Chin
At least 13 junta troops were killed in Matupi Township, southern Chin State last Friday when Chin National Army (CNA) and Chinland Defense Force-Matupi (CDF-Matupi) fighters ambushed regime forces and three military vehicles on the Matupi-Paletwa highway, said CDF-Matupi.
Three shootouts broke out on the road after the regime forces faced the resistance groups' land-mine ambush. A resistance fighter was injured in the incidents.
The regime forces have faced resistance attacks since March 22, when vehicles attempting to transport rations to the Htel Bwe junta outpost were attacked on the highway.
Junta bombs villages after facing resistance attacks in Kachin
Myanmar junta fighter jets bombed two villages in Shwegu Township, Kachin State on Saturday, damaging four civilian structures including homes and a community hall and killing five cows belonging to the residents, said PDF-Shwegu.
The air strikes came after a military detachment of Infantry Battalion 77 faced two days of attacks by PDF-Shwegu and the Kachin Independence Army (KIA) on Thursday and Friday.
Last Thursday, a deputy battalion commander was seriously injured when the KIA and PDF-Shwegu attacked the military detachment as it was attacking Hngat Tadar Village in the township, reported Kachin Waves, a local Kachin media outlet.
The resistance groups also attacked regime forces that burned a house in Nat Lan Village in the township last Friday. However, details of military casualties were unknown.
Military detachment ambushed with heavy explosives in Sagaing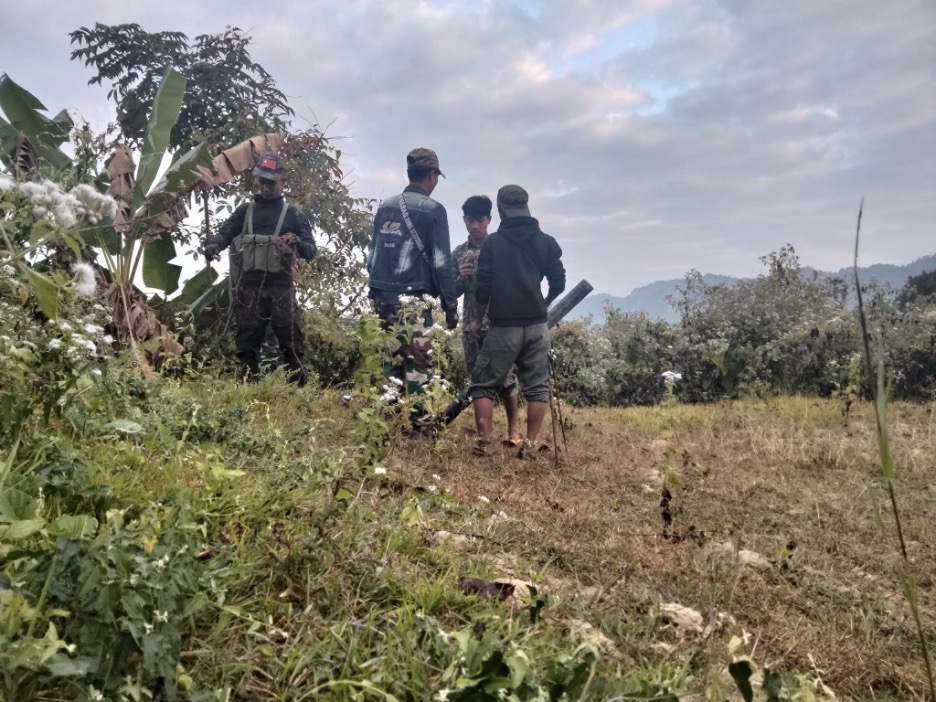 Many regime forces are thought to have been killed or injured in Mingin Township, Sagaing Region last Friday when Mingin PDF (Taungdwin Region) conducted a series of four attacks using land mines and improvised mortar rounds against a military detachment that had been raiding villages and looting houses, the PDF group said.
Military vehicles ambushed with land mines in Sagaing
Local PDF group Sagaing's Comrades Without Borders said it and another resistance group used land mines to ambush two military vehicles from three locations in Sagaing Township, Sagaing Region on Sunday.
The vehicles were ambushed while traveling from Sar Taung Police outpost to Ohn Taw Village. Some regime forces are believed to have been killed or injured as vehicles were damaged by the attacks. Regime forces in the vehicles opened fire at random.
Five resistance members killed in Sagaing
PDF group Myaung Revolution Army (MRA) said five of its members were killed during a firefight with regime forces in Myaung Township, Sagaing Region last Friday.
Regime forces ambushed in Sagaing
At least eight junta forces were killed and 17 others injured in Sagaing Region last Friday when around 10 PDF groups jointly used firearms and improvised mortar shells to attack regime forces traveling on a bridge connecting Wetlet and Ayadaw Townships, claimed Chindwin Attack Force, which coordinated the attacks.
Military detachment bombed by PDF drone in Sagaing
Some junta troops are believed to have been injured in Salingyi Township, Sagaing Region on Sunday when Salingyi Spaceman Drone Army-SSDA used a drone to bomb 120 regime forces stationed at a monastery in the town, said the PDF group.
Regime forces attacked in Magwe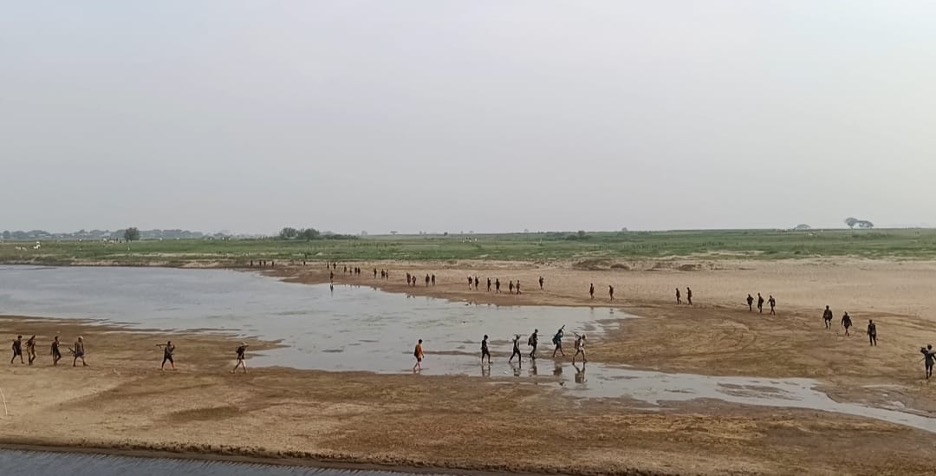 At least two junta soldiers were killed and four others injured in Yesagyo Township, Magwe Region on Sunday and last Friday when combined PDF groups attacked regime forces in the town, said PDF group Myingyan Black Tiger, which joined the attack.
On Sunday, the PDF forces attacked regime forces stationed at a monastery in the town of Yesagyo, injuring a soldier.
Last Friday, the PDF groups also attacked the police station in the town, killing two soldiers and injuring three, the PDF group said.
Twelve regime troops killed in PDF ambushes in Bago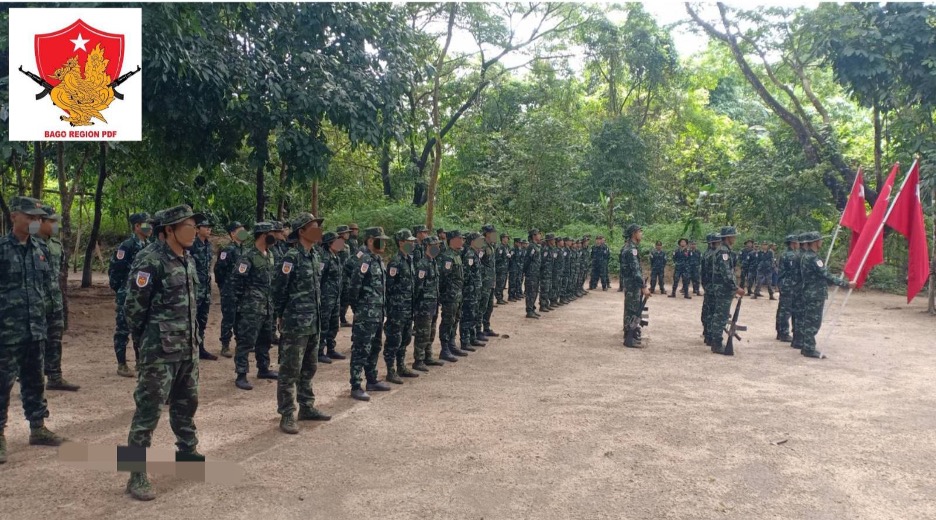 At least six regime forces were reportedly killed in Oakpho Township, Bago Region on Sunday when PDF battalions from Pyay and Tharyarwaddy districts attacked regime forces looting and burning houses in Tower Taing Village near a dam, said Bago Region PDF.
Regime forces have been stationed in the village since last Friday after 30 soldiers were ambushed with land mines by the PDF groups while raiding forests near the village.
In the ambush, six regime troops were killed, said Bago Region PDF.