At least six anti-coup protesters were injured in police shooting in Naypyitaw on Tuesday and two of them are in a critical condition.
On the fourth day of nationwide strikes against the military coup, police in Naypyitaw fired on unarmed protesters in Thapyaygone after using water cannon.
A volunteer medic with the protest told The Irrawaddy that a man who was shot in the chest and a 20-year-old woman was shot in the head, the most serious injury.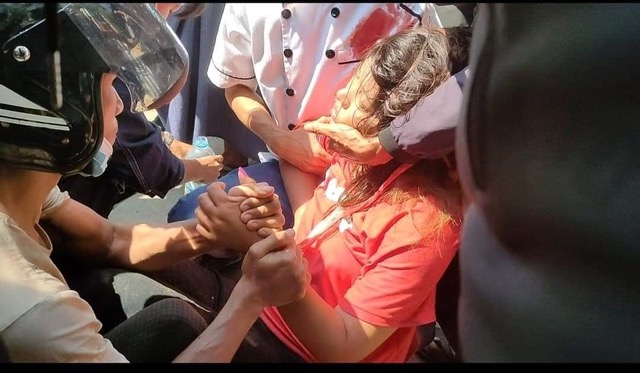 According to sources in Naypyitaw, the police used actual and rubber bullets against the crowd.
More than 10 other protesters were also injured in the police crackdown. A reporter covering with other media personnel also received minor injuries.
You may also like these stories:
Biden, Modi Discuss Myanmar Coup
Rakhine Party Under Pressure for Taking Position on Military Regime's Governing Body