Illegal rare earth mining has surged in northern Kachin State since last year's coup in areas along the border with China controlled by a militia sponsored by the Myanmar military.
Reports in The Irrawaddy and on several social media platforms indicate that mining has increased by at least five times in Pangwa in Kachin's Chipwi Township, while there has been a rapid influx of Chinese workers.
The unregulated mining of rare earth minerals for export to China is irreparably damaging the environment. Significantly, Myanmar is China's largest source of rare earth minerals, accounting for over half of its supplies. The long-term consequences of such mining will certainly be felt in Myanmar, while China walks away with the profits.
In 2016, Chinese mining companies entered Pangwa looking for rare earth minerals after the ruling Communist Party of China (CPC) cracked down on illegal mining in China.
Consequently, China became heavily dependent on medium and heavy rare earth minerals from Myanmar. By 2018, Myanmar was the largest exporter of the minerals to China. In the first week of December 2021, the CPC-run newspaper Global Times reported that, in 2020, imports of rare earth minerals from Myanmar rose by 23 per cent year on year to around 35,500 tons, accounting for 74 per cent of all imports.
Heavy rare earth minerals are exported to China for refining and processing and then sold globally. Exports to China of rare earths, which are used in smart phones, electric cars and other high-tech products, have steadily increased with Myanmar exporting more than 140,000 tons of rare earth deposits, worth more than US$1 billion, between May 2017 and October 2021, an official Chinese statement said.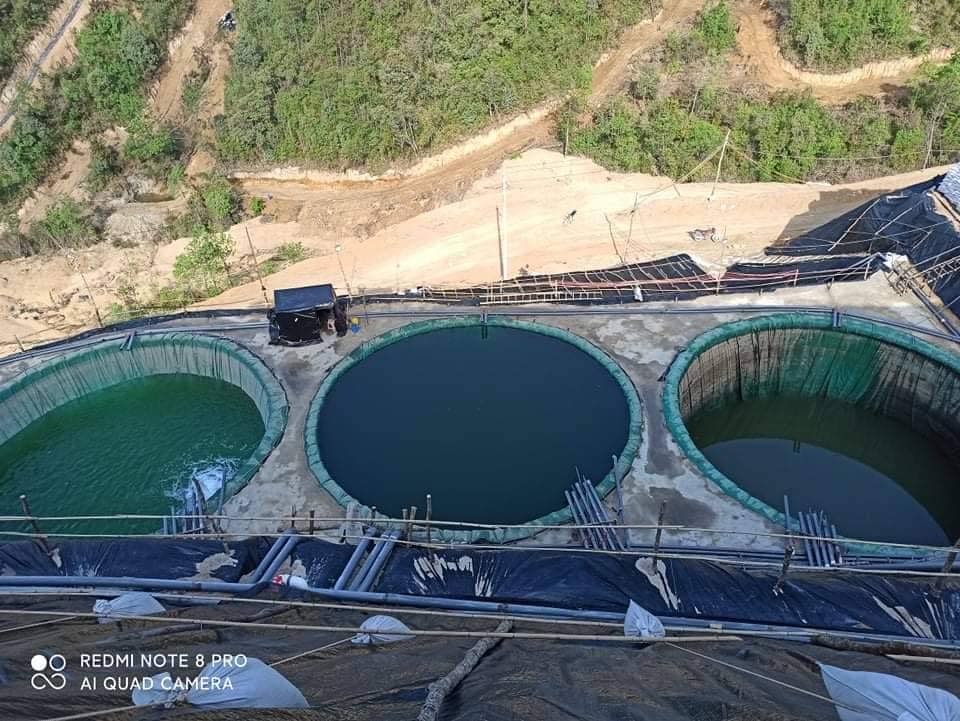 The United States Geological Survey estimated that about 240,000 tons of rare earth minerals were mined globally in 2020, with China accounting for 140,000 tons, followed by the United States with 38,000 tons and Myanmar with 30,000 tons. Although China is the world's largest producer of rare earth minerals, it buys the ore from Myanmar, exploiting its cheaper labor.
Around ten rare earth mineral mines have been opened near the Myanmar-China border in Zam Nau, according to the Transparency and Accountability Network Kachin. Zam Nau is controlled by the Myanmar military-affiliated militia, the New Democratic Army Kachin (NDA-K).
Kachin environmental groups estimate that there are over 100 rare earth mineral mines around Pangwa in Chipwi Township, all controlled by the NDA-K and Chinese investors. Media in China has reported that some Chinese companies are facing rising logistical costs of exporting rare earth minerals from Myanmar since 2021. However, other reports suggest that Chinese buyers have not seen any significant decline in imports for the last two years.
For instance, Myo Ko Ko, a medical company, had been awarded a license to mine rare earth minerals in Kachin State. The licensed area is 281 acres of land in Chipwi Township, equivalent to the size of 159 football fields.
Several illegal mines with Chinese workers were found in 2019 and 2020 in Chipwi after a series of inspections, according to the Kachin State Mining Department. The Department has said that the involvement of armed groups makes regulating the industry challenging. Brang Awng of the Kachin State Working Conservation Group told The Irrawaddy that the mines cause environmental destruction by polluting waterways and groundwater. Dozens of villages in the area now suffer from polluted soil and water due to rare earth mineral mining.
Growing international demand for rare earth minerals is closely linked to illegal mining in Myanmar, and demand is increasing as developed countries shift toward technologies like electric cars and wind turbines, Yadanar Maung of rights group Justice for Myanmar told Radio Free Asia in March 2022.
The amount of hazardous waste in Myanmar was estimated at 284 million tons and radioactive waste at around 14 million tons during the period from May 2017 to Oct 2021. A worker who was involved in one of the mining operations told Radio Free Asia that five toxic chemicals, including oxalic acid and ammonium bicarbonate, are used in the mining of rare earth minerals.
There has been serious environmental damage due to unregulated mining in Kachin State.
Many of the Chinese mine owners work with local landowners and businessmen. Multiple sources confirmed that they have been involved in rare earth mining companies and profit from the exports to China. In fact, Myanmar's rare earth mining sector is now sustained by the growing global demand for the mineral in high-tech manufacturing.
Currently, the mine owners and their associates face no restraints on their operations. Yadanar Maung of Justice for Myanmar has called on governments to act urgently in "banning the sale and import of 'conflict minerals'."
The long-term consequences of such activity for Myanmar will only be negative. Activists continue to ask for the destruction of the environment to stop but local villagers seem voiceless. The message is clear that major international corporations are implicated in rare earth mineral mining. A change of approach to the growing problem is now necessary.
Yan Naing is a pseudonym for a political analyst on Myanmar and China.