Archaeological treasures in Myanmar's World Heritage-listed temple city of Bagan were left flooded after seven hours of heavy rain on Sunday.
Among the ancient heritage sites submerged were the famed Ananda Temple and Shwezigon Pagoda. Traffic was also held up as Wetgyichaung Creek overflowed its banks.
Archaeologists say the temple city has become prone to flooding from heavy rain since 2021. They blame the construction of residential and religious buildings and walls that block drains in the area.
Bagan drew millions of visitors from around the world until 2019, when first COVID-19 and then the military coup in February 2021 saw tourism arrivals collapse.
Officials from Bagan's branch of the Department of Archaeology and National Museum have surveyed the damage caused by the latest flooding.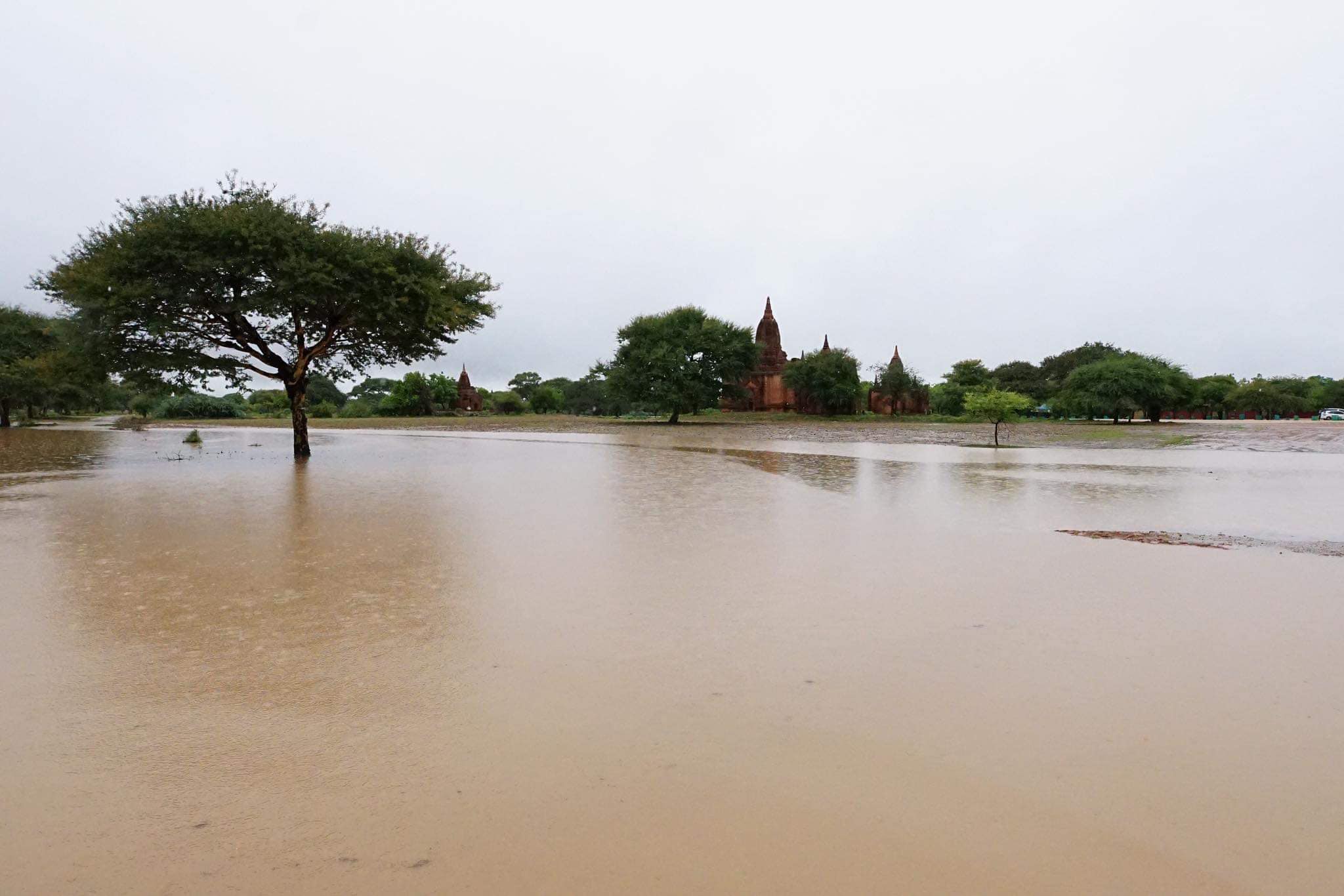 The precincts of Shwezigon Pagoda and Ananda Temple were submerged, and firefighters and local charities deployed pumps to drain the water.
"Precincts of the two pagodas were left waterlogged by the rain. The drains have become clogged because of garbage and buildings. We plan to remove the blockages quickly to avoid more flooding," said U Kyaw Myo Win, director of Bagan's Department of Archaeology and National Museum branch.
Nyaung-U Township, where Bagan is located, saw record rainfall of 2.88 inches on Sunday, according to the Department of Meteorology and Hydrology.
Parts of Bagan were also flooded in May, during heavy rain brought by Cyclone Mocha. The flooding damaged some ancient pagodas, spurring the Dept of Archaeology and National Museum to announce it was clearing drains.
Bagan was added to UNESCO's World Heritage List in July 2019. The ancient city is home to over 3,000 temples dating from the 9th to the 13th centuries, spanning the rule of some 50 Bagan Dynasty kings.