YANGON—Myanmar's Drug Squad said on Thursday it arrested three people in connection with the seizure of a cache of Type-81 assault rifles and a large drug haul on Monday and Tuesday in Hsenwi Township in northern Shan State.
The three abandoned a vehicle loaded with 10 rifles and magazines near a quarry site some 3.2 kilometers from the Hsenwi tollgate on Monday, and police arrested one of the suspects, Ma Guo (also known as Lijun and War War Win), at her house in Hsenwi the following day. They seized drugs worth 41 million kyats, a rifle, some bullets and a magazine from her house and a warehouse.
Following her interrogation, police arrested two other suspects, Soe Htein Lin from Kutkai and Zhou Zhitai (also known as Xiaoyong) from Tarmoenye at around 11.30 p.m. on Tuesday.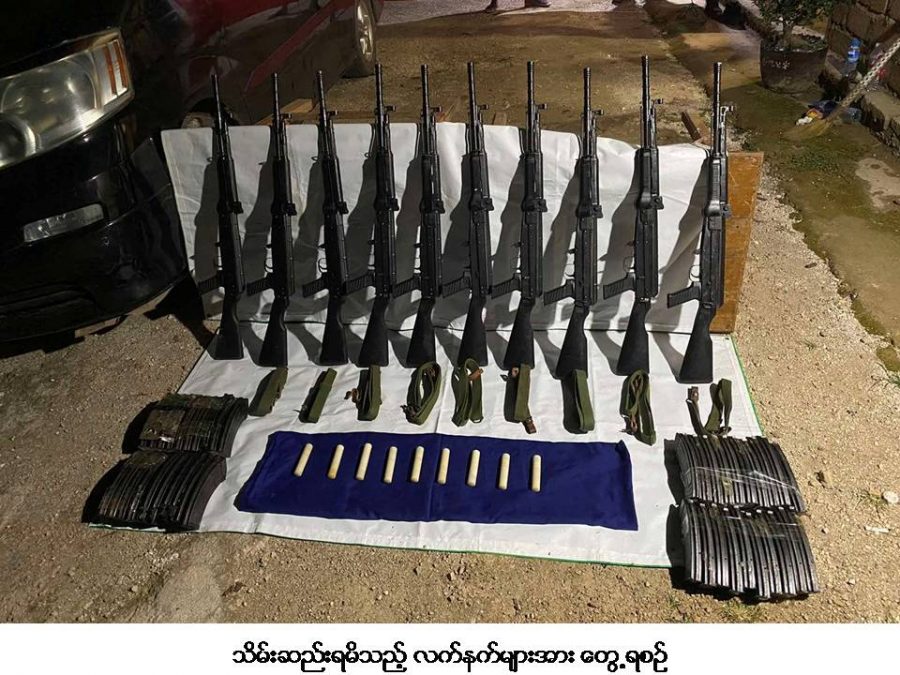 Type-81 assault rifles are produced by the Chinese military, but Myanmar military spokesman Major General Zaw Min Tun suggested that the seized rifles were a local version produced domestically by ethnic armed groups, and were likely on their way to western Myanmar, where the military is currently engaged in active fighting with the Arakan Army (AA).
"We have seized 10 Type-81 rifles and 40 magazines. We are still investigating. Type-81 variants are produced by some ethnic armed organizations at their arms manufacturing factories. They can be transported to various places. As everyone knows, the most likely destination [for weapons] is places where conflicts are taking place. Western Myanmar is the most likely destination," he told The Irrawaddy.
According to political analyst U Maung Maung Soe, while seizures of arms and drugs are frequent in Shan State, only the carriers are ever arrested; links to those behind the shipments have never been established, so it is difficult to identify the real owners.
"There are allegations that ethnic armed organizations have arms manufacturing factories; for example, there are allegations that the KIA [Kachin Independence Army] and Wa [United Wa State Army] have their own arms manufacturing factories. But they deny the allegations. And as we haven't seen those factories with our own eyes, we can only say they are suspected," said U Maung Maung Soe.
"There are various suggestions regarding the destination of weapons. Some say weapons are only transported through Myanmar [to other destinations]. So, it is difficult to say whether or not those weapons were destined for the AA," he added.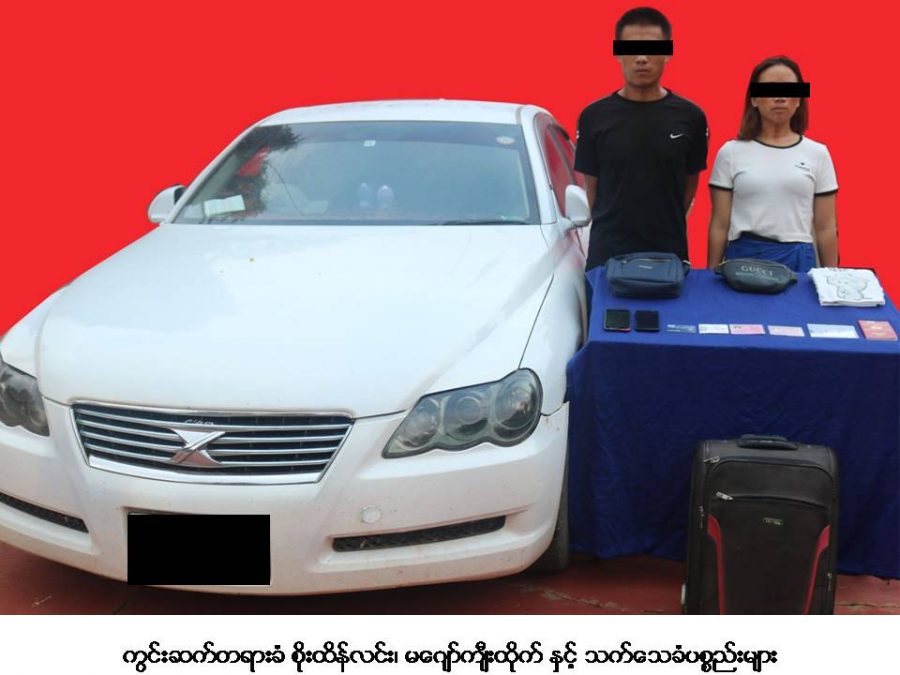 Police have opened cases against the three suspects under the Shan State Arms Order and the Narcotic Drugs and Psychotropic Substances Law.
In Thailand in the third week of June, a joint task force including the Thai military and police seized a large cache of Chinese-made weapons that were believed to be destined for Myanmar.
AK47 assault rifles, machine guns, anti-tank mines, grenades and ammunition were among the items seized in the joint raid on a house in Mae Tao in Mae Sot District across the Thai border from Myawaddy in Karen State.
In connection with the seizures in June, police arrested two Thai nationals as well as six suspects from Myanmar at the Mae La refugee camp around 65 km from Mae Sot. Four were ethnic Karen and two were ethnic Rakhine.
You may also like these stories:
Myanmar Govt Says Arakan Army Not Invited to Union Peace Conference
Myanmar Lawyers Elect New Bar Council for First Time Since Military Regime
Myanmar OKs Venture With Japan's AEON to Build Country's Biggest Mall in Yangon