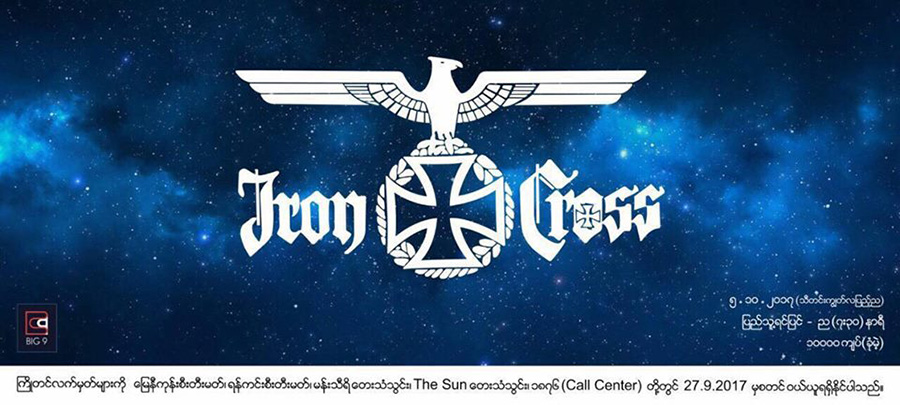 Iron Cross
Myanmar rock band Iron Cross plays on the Full Moon Day of Thadingyut.
Oct. 5, 7.30 pm. Kandawgyi Hmaw Sin Kyun, Tickets are 10,000 kyats at City Mart outlets. 

Youk Shi: Mob Scene
Big Bag and J Me perform at the National Theater.
Oct. 7, 7 pm. National Theater, Myoma Kyaung Street. Tickets between 15,000 and 30,000 kyats at 09-977009157.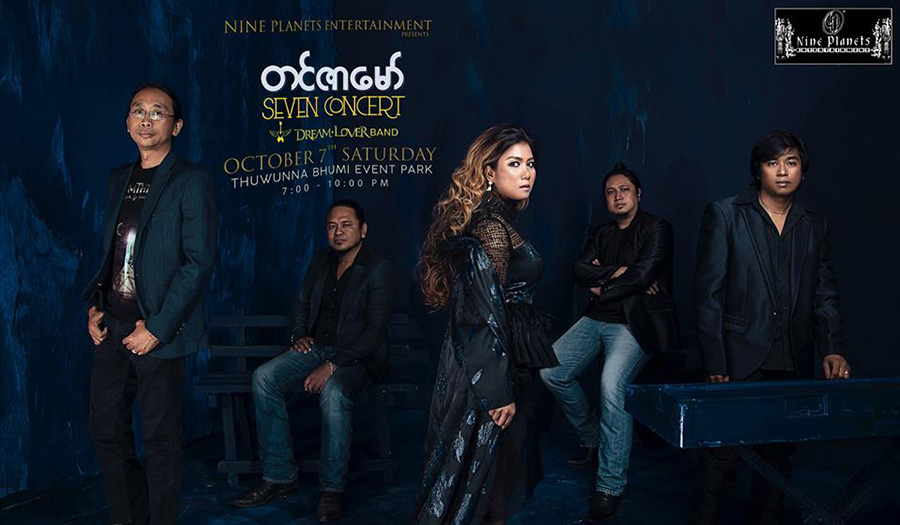 Tin Zar Maw: Seven Concert
Accomplished singer Tin Zar Maw will perform a solo show.
Oct. 7, 7 pm. Thuwunnabhumi Event Park. Tickets are priced between 10,000 and 70,000 kyats at 09-5077244.
Yangon Connection Hip-Hop Show
Sai Sai Kham Leng, Snare, Hlwan Paing, Bunny Phyo, Ye Yint Aung, Shwe Htoo, X-Box, and G Fatt perform at this event.
Oct. 4, 6 pm. Thuwunnabhumi Event Park. Tickets 9,000 to 20,000 kyats at 09-425557668, 01-8619029, 1876
Chinese Film Festival
The Chinese Embassy in Myanmar hosts a Chinese Film Festival featuring two films Xuan Zang and Kung Fu Yoga alternately.
Oct. 3-8. 6:30 pm. Nay Pyi Taw Cinema. Free tickets on a first-come-first-served basis.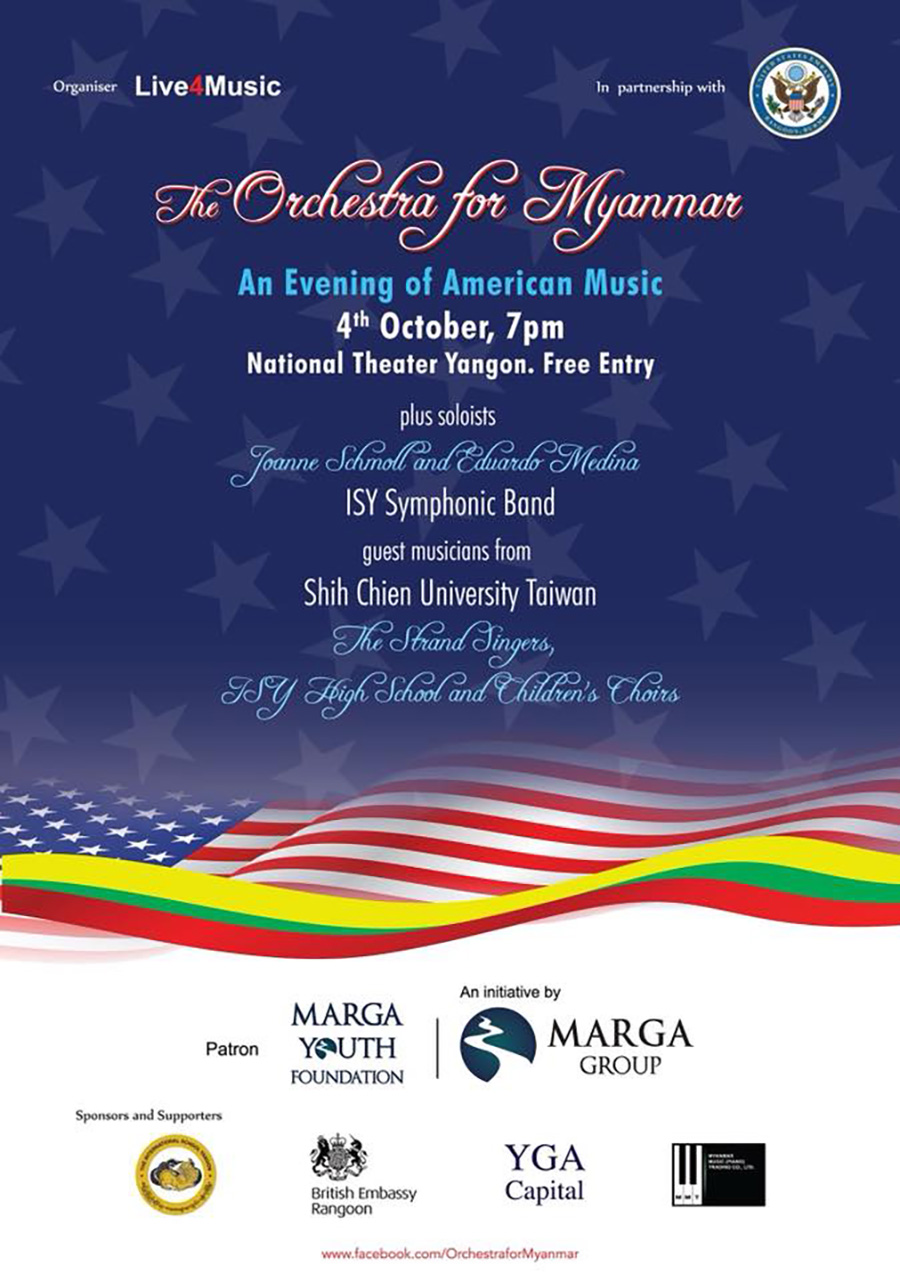 Orchestra for Myanmar: An Evening of American Music
This performance is organized by the UK-based charity Live4Music in partnership with the US Embassy in Myanmar.
Oct. 4, 7 to 9 pm. National Theater, Myoma Kyaung Street. Free Admission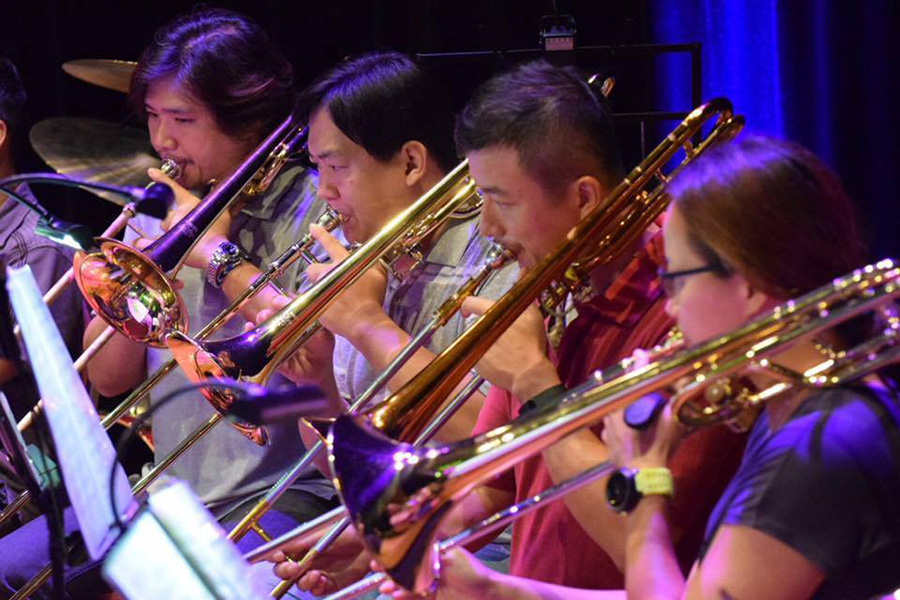 Concert: Music from Taiwan
This performance features Taiwan folk classics and popular songs with wind instrument accompaniment.
Oct. 7, 4:30 pm to 6 pm. Cheng-Yu Language & Business Center, 41st Street, Middle Block.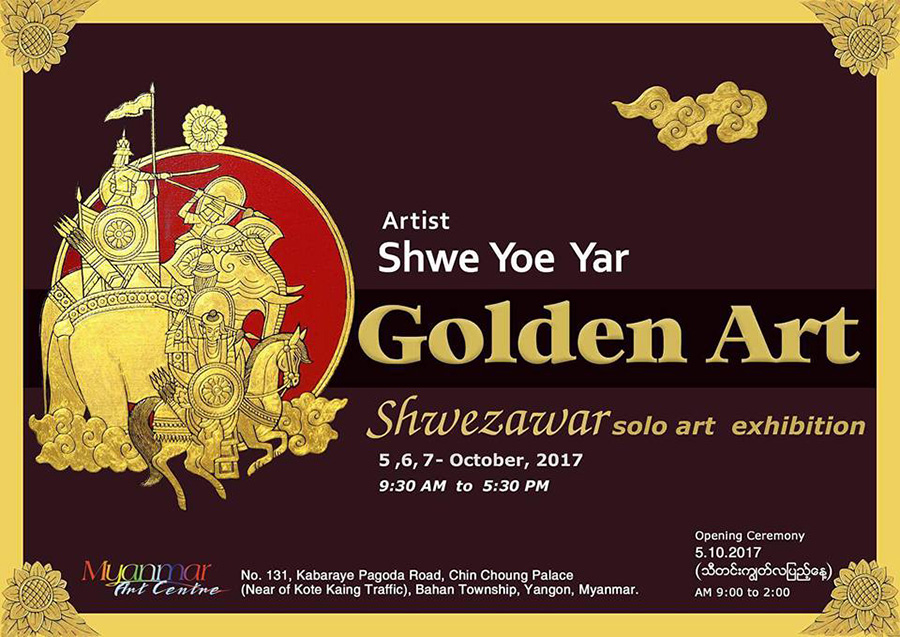 Golden Art: Shwe Yoe Yar
Artist Shwe Yoe Yar's solo exhibition will showcase works depicting Myanmar's culture and traditions.
Oct. 5-7. Myanmar Art Center, Chin Chaung Nan Daw, Kabar Aye Pagoda Road.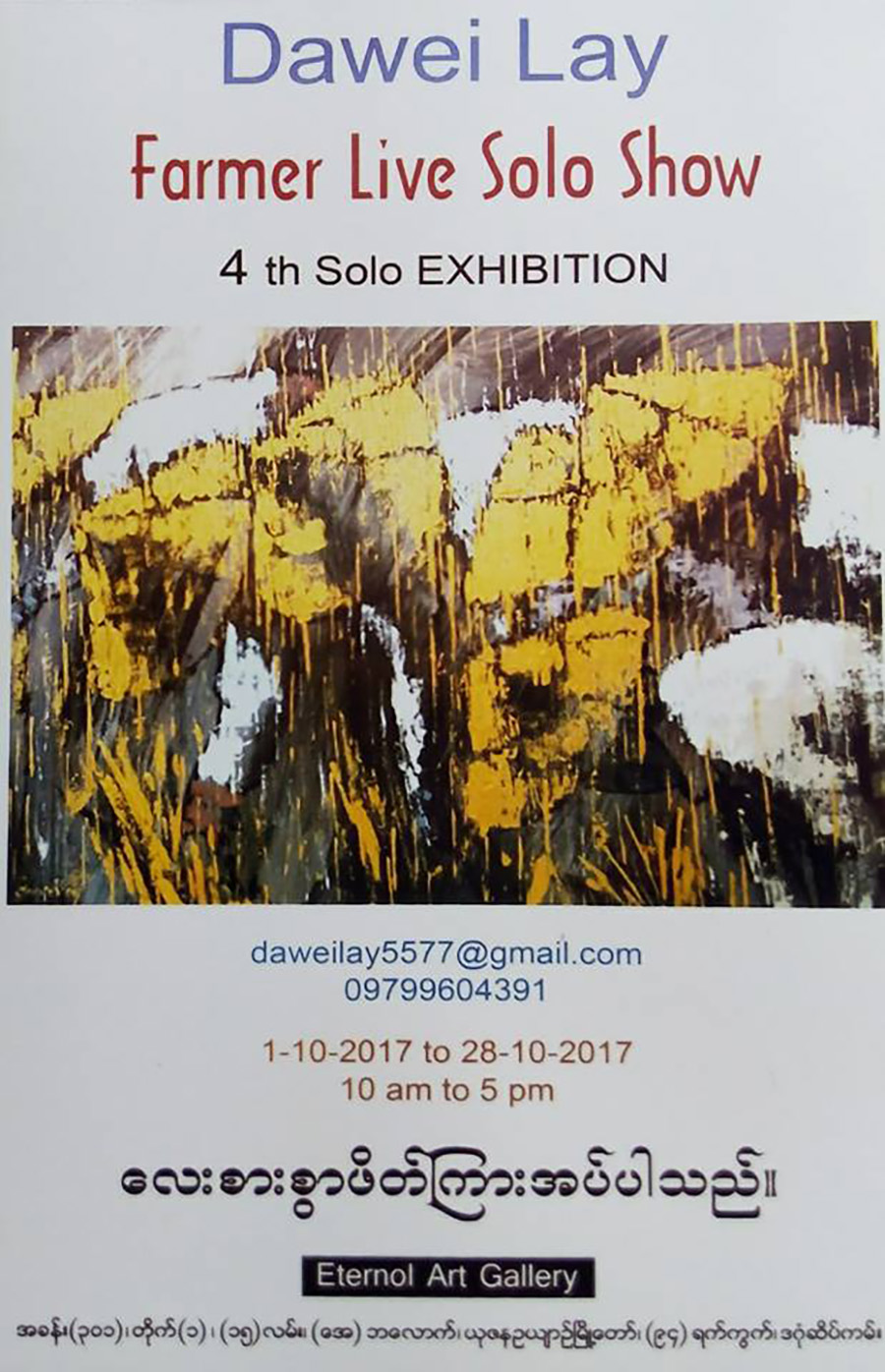 Farmer Live Solo Show: Dawei Lay
This art exhibition features paintings depicting the lives of farmers.
Oct.1-28, Eternal Art Gallery, Yuzana Garden Housing.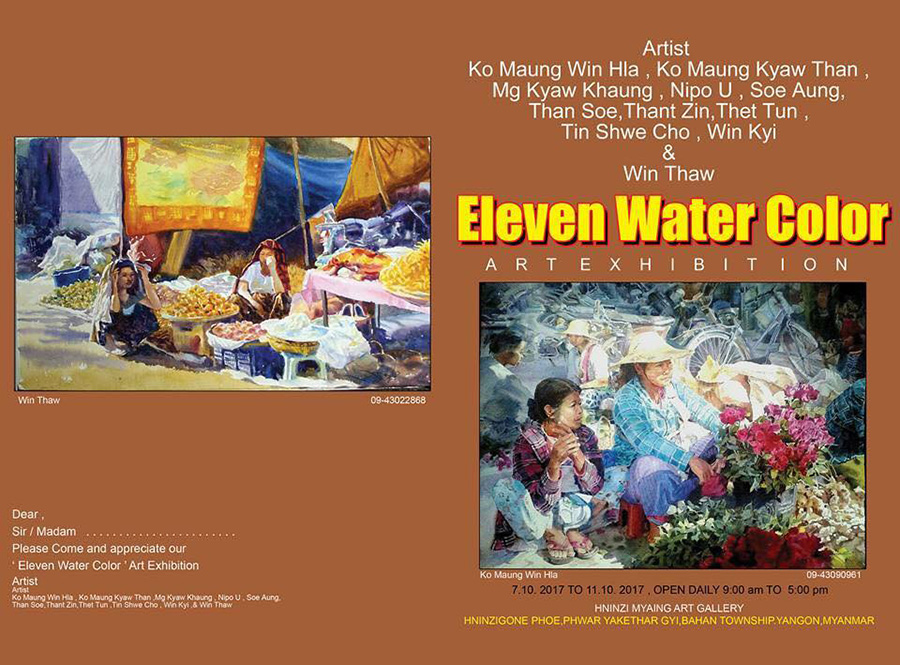 Eleven Watercolor
This group art exhibition will showcase watercolor paintings on various subjects.
Oct. 7-11. Hninzi Myaing Art Gallery, Hninzigon Home for the Aged.