Swiss Punk Band Überyou played Myanmar for the first time on Saturday on their Southeast Asian tour in collaboration with JAM it, a regular concert series featuring local punk, indie rock and hip-hop artists.
The concert was supported by the Embassy of Switzerland in Myanmar and held at Pouk Kan Food Court in the People's Park compound.
"I liked every band tonight. They nailed it," said audience member Banyar Wunna Zaw, 25.
The show started at 7 p.m., two hours later than announced, but the young audience didn't seem to mind.
Many in the audience sported all black, and there were plenty of mohawks in the crowd. Some wore Thanakha, because the local Rebel Riots punk band wears it while they perform.
The opening band was Mooni, an indie/pop rock band with a female vocalist. The music didn't mobilize the crowd but they performed full out.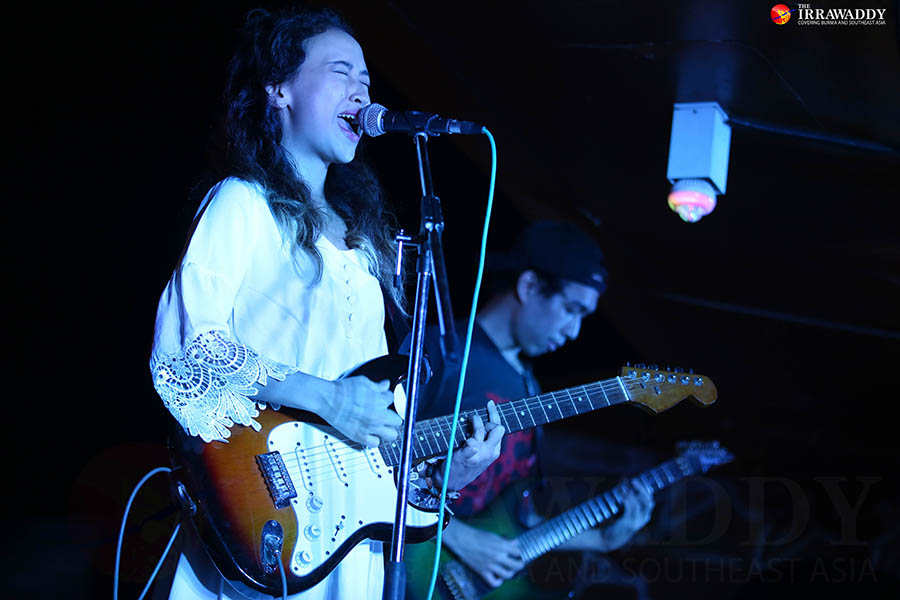 They were followed by indie rock band Tu & the Loft. Tu's vocals filled the area in front of the stage and the crowd started to follow along with her melodies. The group performed a few songs including a tribute to Dolores O'Riordan, the lead singer of The Cranberries who recently died.
After that, The Reasonabilists performed and the crowd got livelier. They performed their tune Flowerbed and then a Burmese song called Sway.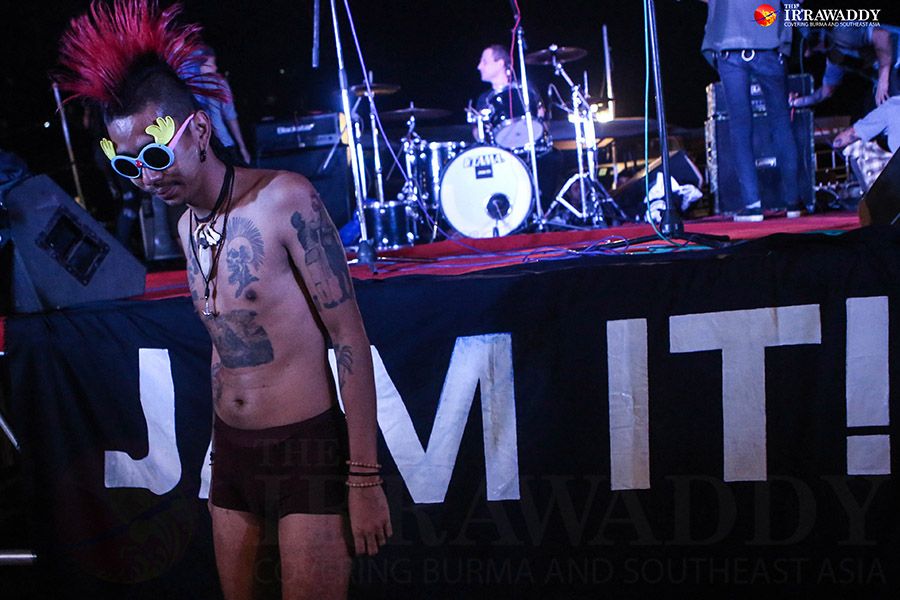 Well-known band General Tiger Gun was the last indie rock band to perform for the night, and some in the audience were waiting for them to play. Many in the audience sang along to their lyrics, which are easy to remember.
As it got dark, it was time to make some noise. The audience was ready to headbang and Rebel Riots took the stage with loud drums and fast guitar riffs. The crowd formed mosh pits and lead vocalist Kyaw Kyaw pulled off a stage dive.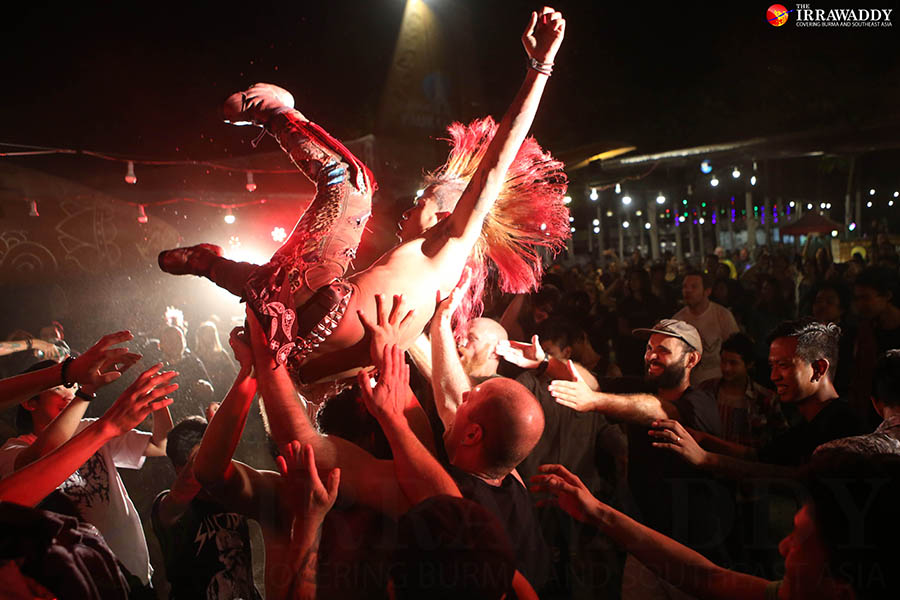 No U Turn took the stage and the energy at the concert reached a peak, while a small altercation broke out in the crowd, but was quickly resolved by security.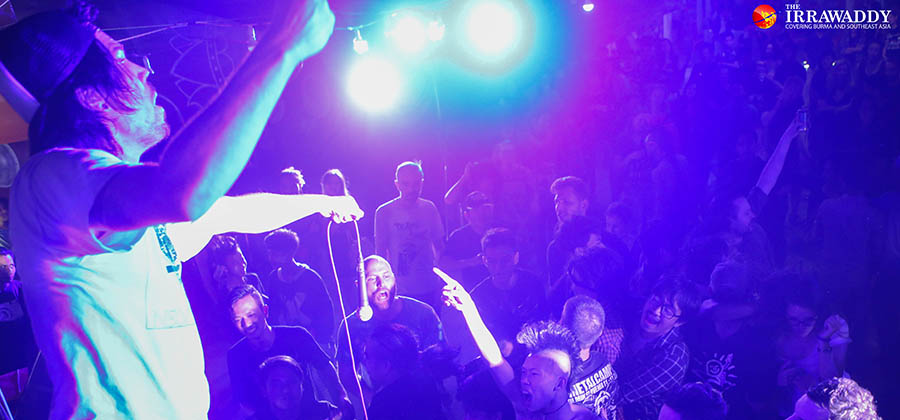 This was followed by Wareru, a well-known hip-hop artist and the only one to perform at this show.
Unfortunately, Never Reverse didn't appear, despite being scheduled. Überyou was the last to take the stage, in a strong performance in front of an unfamiliar audience. They performed five songs and finished the concert around 10 p.m. Myanmar was the first stop on their tour, which will continue in Singapore, Malaysia, and Indonesia.
It was a night of great acts. Audiences were engaged despite some unknown acts and a mediocre sound system. This was the first JAM it of 2018, with another show scheduled Feb. 10 in Mandalay. All of the shows in the series can be found on the Facebook page JAM it.