Myanmar's music industry is in the process of transforming from the CD era to the adoption of online music platforms such as the locally developed music app Tay Than Thar, and the streaming service Joox, which has become popular in many Asian markets. Local music fans are turning to streaming in favor of music stores due to its "one-touch" convenience. However, one local indie band took a more old school approach when it released its first full-length album on CD on Feb. 20, selling out all 500 copies.
The Peacists' debut album, "Kyal Taryar Kha Yee Sin" ("Journey to the Stars") includes eight tracks and the CD features artwork designed by local fashion brand Madnest.
"This album is more like a piece of art. When you listen to the tracks, I think it's more like listening to poetry; the tracks are interrelated and all involve the theme of 'stars'. Then, Madnest supported us with their aesthetic designs for the album art; it will take you to the stars," said 25-year-old vocalist Aung Chan Min.
He added, "We're so happy that all the CDs sold out in two weeks; honestly that's an unexpected surprise for us. Now, we're ordering a second batch."
The band formed in 2013 as a metal trio with vocalist Aung Chan Min, bassist Nyan Yel Wynn and lead guitarist Nay Lin Htet, who has since left the group.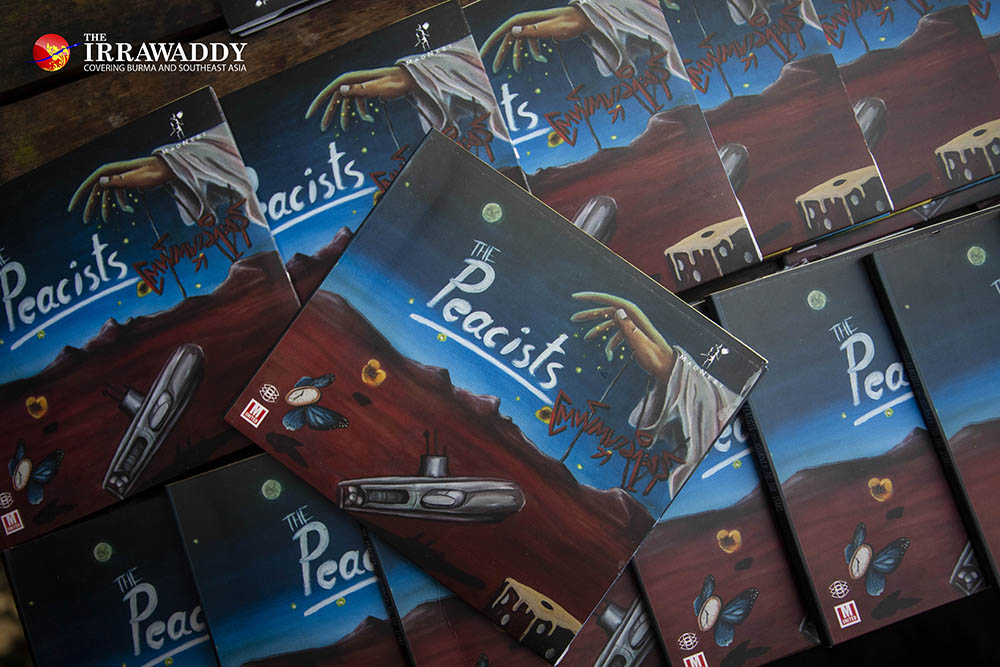 "But we didn't have a chance to produce any metal singles. Eventually we found that we shared other tastes and formed 'The Peacists'. For us, the term 'indie' means more than just a style of music. We mean that our music is independent and free; we aren't limited by musical genre. The audience decides what we are," Nyan Yel Wynn said.
After almost seven years playing music, they are still eager to keep practicing and learning.
"That doesn't mean we're not satisfied with the 'Journey to the Stars' album. We mean we keep trying; we're not satisfied with ourselves," Nyan Yel Wynn added.
Before "Journey to the Stars", the band contributed to "General Tiger Gun", a collaboration album with other local bands released in 2018. Since the release of that album, The Peacists have performed frequently at small gigs at local bars and events, steadily developing a loyal fanbase, most of whom are young and happy to dance and sing along while the band is on stage.
"At first, we didn't plan to release an album, but we're always making music, and so, we already had a playlist. One day, Madnest asked us to do an album and we thought, why not?" Aung Chan Min said.
They took a year to put together the album, which includes a new version of an old song from a previous album; all the others are new. Stylistically, "Journey to the Stars" has a Burmese '80s rock and pop vibe, influenced by such acts as Pho Cho, Khin Maung Toe and others, the members said.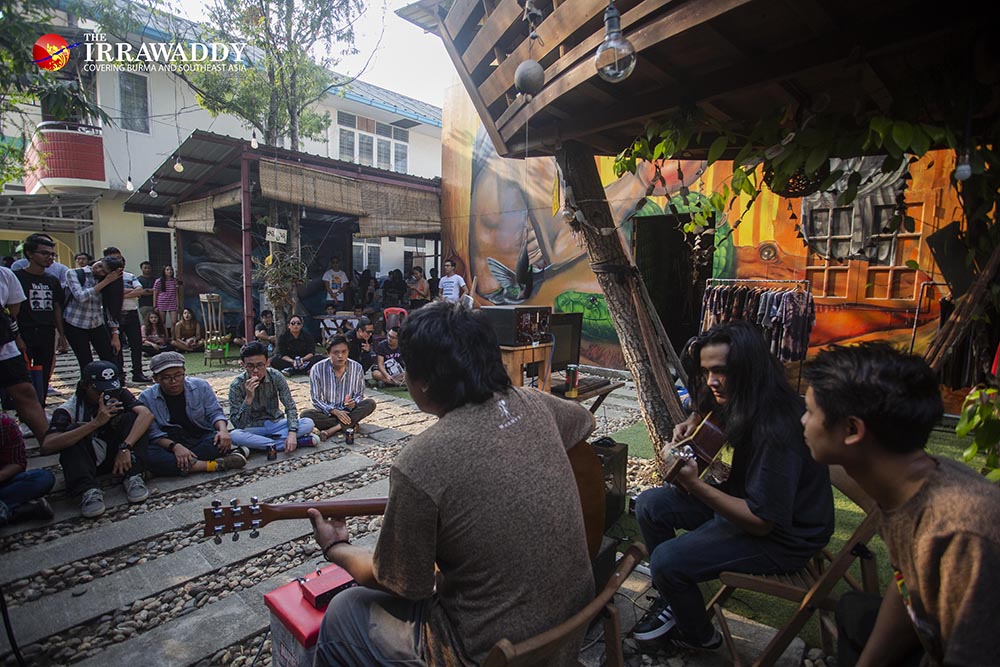 "Most of our lyrics are about peace, freedom, love—the vibes are mostly positive. Mostly we come up with the musical lines first, then write the lyrics," Aung Chan Min said.
The fact that the CDs sold out doesn't mean the band made a huge profit, they said, adding that their musical style is still different from the mainstream, so it's hard for them to make a living from their music. But they won't stop doing music, because it's more important to them than anything, they said.
"We promise the people who support us they will not be disappointed after listening to the album," Aung Chan Min added.
The CD can be purchased at all City Marts and music shops in downtown Yangon. It can also be ordered for delivery via the Bagan Zay and Wun Zinn mobile apps.
"We are planning to release music videos and will upload them on digital music platforms, but they are not available yet. We want to go back to the old-fashioned way of playing music on CDs—we love that vibe," Aung Chan Min said.
The Peacists has six members: Aung Chan Min (vocals and guitar), Lin Nat (lead guitar), Nyan Yel Wynn (bass), Saw Ehdecem (keyboards), Paing Thet Hein (drums) and Aung Thu Kha (drums). Their earlier tracks can be found on The Peacists' Facebook page and YouTube channel, as well as on Spotify and SoundCloud.
You may also like these stories:
Local Indie Rockers The Reasonabilists to Take 1st Step Overseas With Concert in India
Burmese Indie Rock Goes Global
New Exhibition by Artist Kyar Pauk Fascinates the Eyes and the Ears