A selection of handwoven traditional ethnic Chin textiles is now on display to the delight of foreign and local textile enthusiasts and experts, as well as general visitors, at the exhibition "Ki Tui-Ton" ("Together with Others" in the Chin language) in Kalm Village in Chiang Mai, northern Thailand.
The exhibition presents 100 Chin heritage textiles and objects from the vast collection of Yo Ya May, a traditional textile shop in Yangon that has specialized in the sale of high-quality, handwoven traditional Chin textiles and artifacts for almost three decades, with the aim of preserving antique textile and weaving traditions.
Known for their sophisticated patterns, traditional textiles from Myanmar's western Chin State are more than a thing of beauty. The patterns on Chin textiles differ greatly from one piece to the next, but all are characterized by a highly evolved aesthetic sensibility and executed with a rare virtuosity.
They are a heritage of the ethnic Chin people, their weaving and dyeing process used by skilled artisans to create works of art.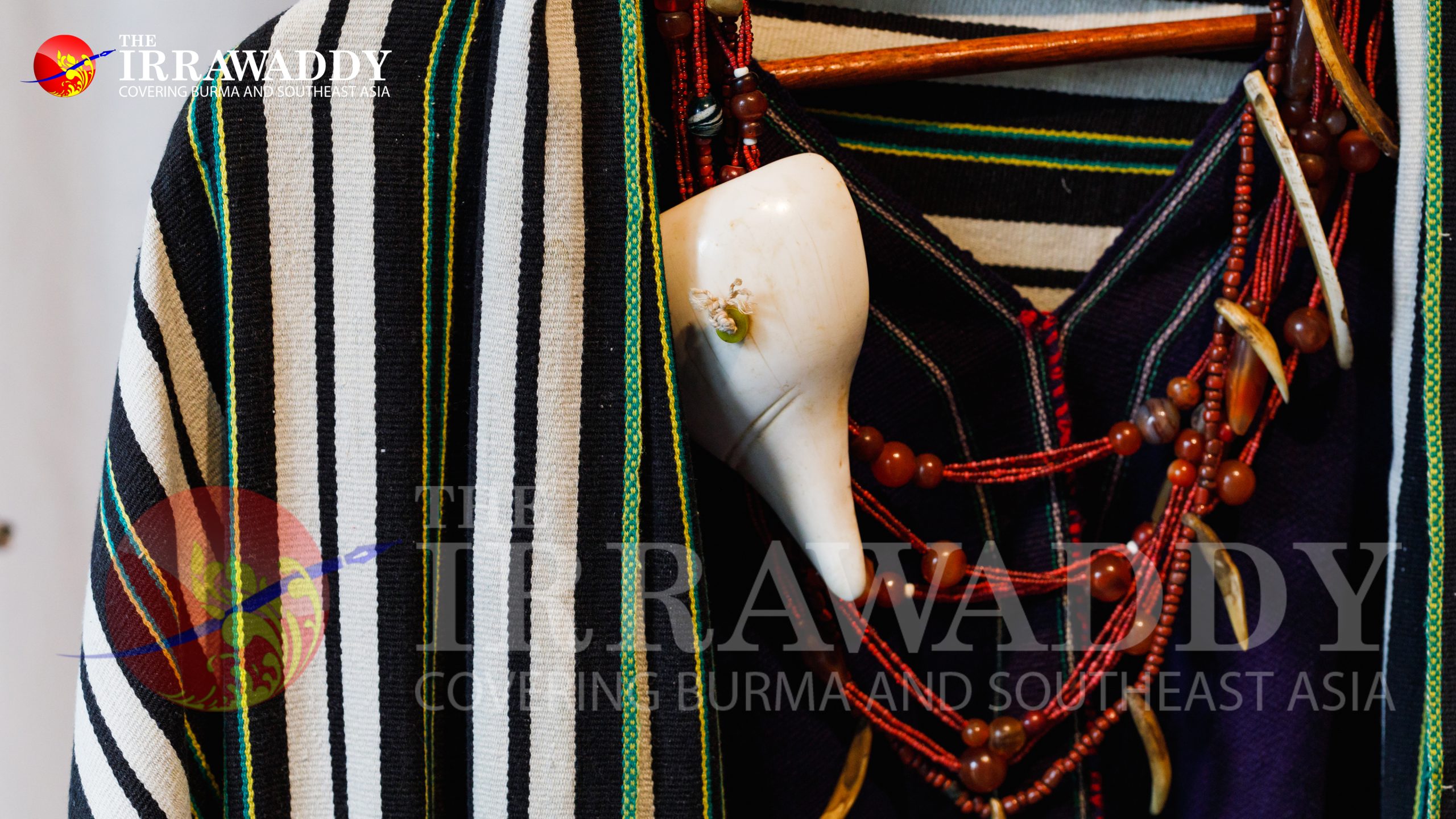 Mai Khun Shwe of Yo Ya May told The Irrawaddy that she was pleased to display the collection as a way of introducing textile enthusiasts and visitors to the Chin cultural heritage.
"I always wanted to share our culture and my collection to the public instead of folding it and just keeping it," she said, adding that the selection on show at the exhibition covered all kinds of Chin textiles, and included some rare pieces.
The items on display at the exhibition range from textiles, garments and ceremonial tunics to jewelry, shamen's headdresses, blankets, wrap skirts and shawls from all over Chin State as well as  neighboring northern Rakhine State and the dry zone of central Myanmar, collected by Yo Ya May over the decades.
The event is open to the public from Aug. 12 to Sept. 26.
In addition to the exhibition, Yo Ya May has also set up a mini pop-up shop educating visitors about its preservation work, as well as its documentation and production of contemporary textiles and other items. The installation is part of its ongoing effort to create paths for Chin women to earn a living and support their families.
Most of the weavers creating products for Yo Ya May are village women from remote villages in Chin State and in neighboring northern Rakhine State and Sagaing Region.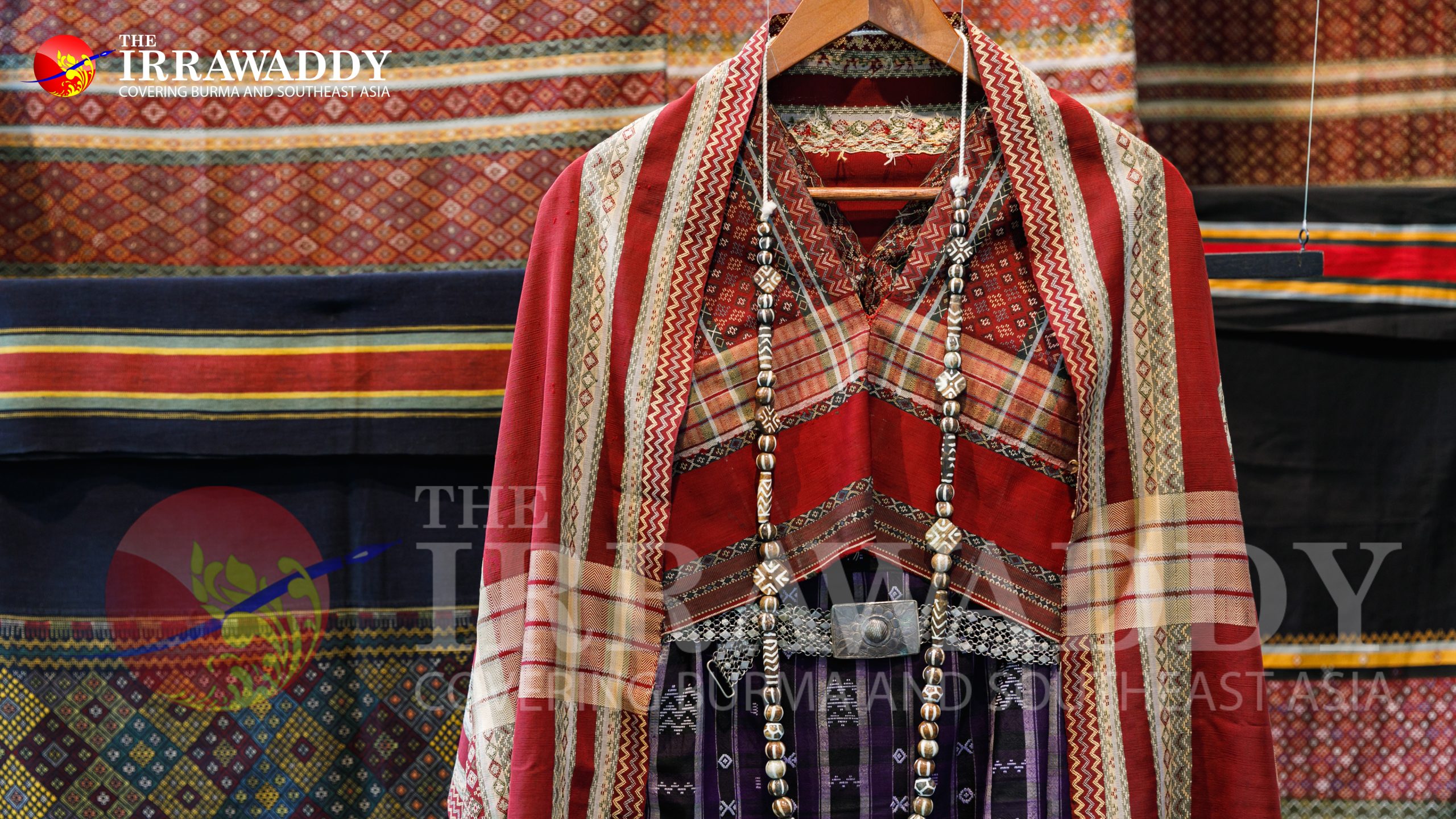 Mai Khun Shwe said she hoped to raise more awareness and appreciation of Chin handwoven textiles.
"It is also a way of supporting ethnic women in our country," she added.