YANGON—On this day 81 years ago, the colonial government of British Burma carried out its bloodiest crackdown against anti-colonial protestors, killing 17 people in Mandalay, the last royal capital of the country.
Over 20,000 people took part in the protest, shouting slogans against the British government's disrespect for Buddhism and calling for students' rights to be respected and for a boycott of British and Indian goods.
British army troops ordered the crowds to disperse, saying the protestors had not sought prior permission for a protest march. When protesters defied the order, the British troops rained bullets down on them from the city wall at the corner of 26 B Street and the city's moat.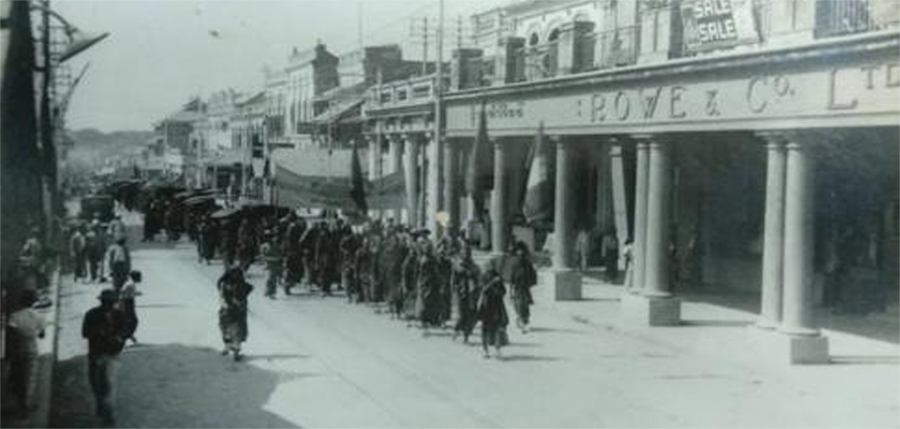 Among those killed were seven Buddhist monks and an 8th grade student. More than 200,000 people attended their funerals. Later, civilians bought a land plot and built a people's martyrs mausoleum for them. The bloody crackdown was followed by the impeachment of Dr. Ba Maw's coalition government in the parliament.
The British and Indian lawmakers in the parliament whose interests had been harmed by the instability in the country voted to overthrow Dr. Ba Maw's government. Six days after the deadly incident, Dr. Ba Maw and his government were forced to step down.
You may also like these stories:
Japan's Propaganda Press in Occupied Myanmar
The Day Dag Hammarskjöld Visited Myanmar