Specials
ASEAN and Myanmar's Generals—in Cartoons
ASEAN and Myanmar's Generals—in Cartoons / Harn Lay
By The Irrawaddy 23 April 2021
Myanmar with the generals in power has always been a headache for ASEAN, the Southeast Asian regional grouping of which the country has been a member since 1997. Now with a fresh coup in February and the subsequent slaughter of more than 700 people, the country is once again a thorn in the bloc's side.
With migrants spilling into neighboring countries, ethnic conflicts flaring and a thriving drug trade in border areas, among other problems, the political instability in the country poses a threat to the region's peace and prosperity. Myanmar's domestic chaos also raises concerns for the West, due to the country's strategic location between China and India.
However, history shows that the member nations of the 10-country bloc rarely make headway when it comes to seeking solutions for Myanmar. At times, they played along with the previous junta's games, even as the EU and the UN were pursuing various approaches to put pressure on the regime over its suppression of human rights and political freedoms. Shielded by the bloc's "non-interference policy," they stayed mute, concerned only for their vested interests in the rogue nation. Unsurprisingly, no one in Myanmar—other than the generals—had any trust in ASEAN.
On Saturday, the bloc will hold an emergency summit in Jakarta on how to deal with the deteriorating situation in Myanmar and its repercussions for the region and beyond. Initiated by Indonesia, it will be the first time in ASEAN's 54-year history that a meeting has been held at the highest level to address principally a situation of concern in a fellow member state. We will have to wait and see how the bloc conducts itself this time.
On the eve of the meeting, The Irrawaddy revisits some of its editorial cartoons published in the early 2000s on relations between ASEAN and Myanmar's generals.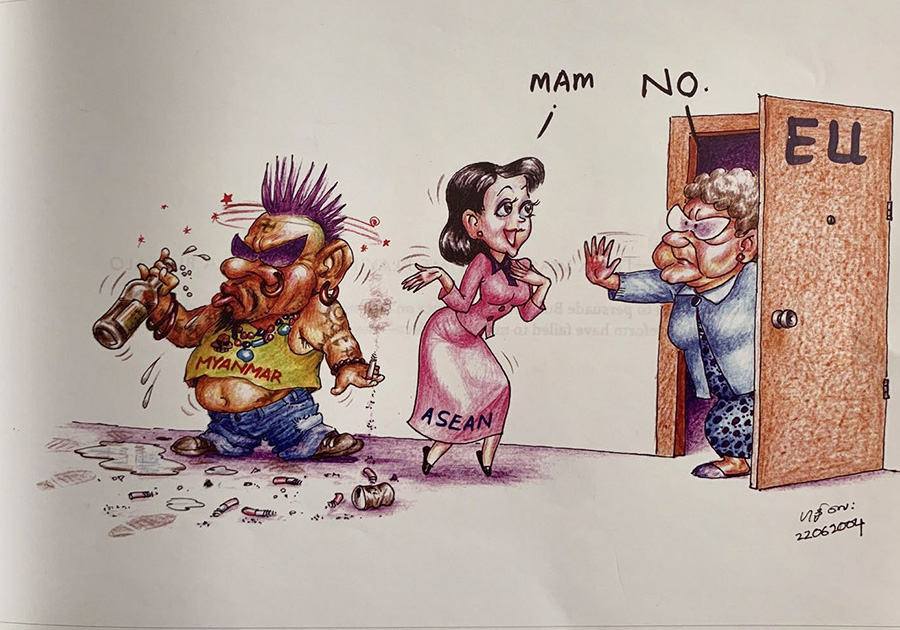 ————–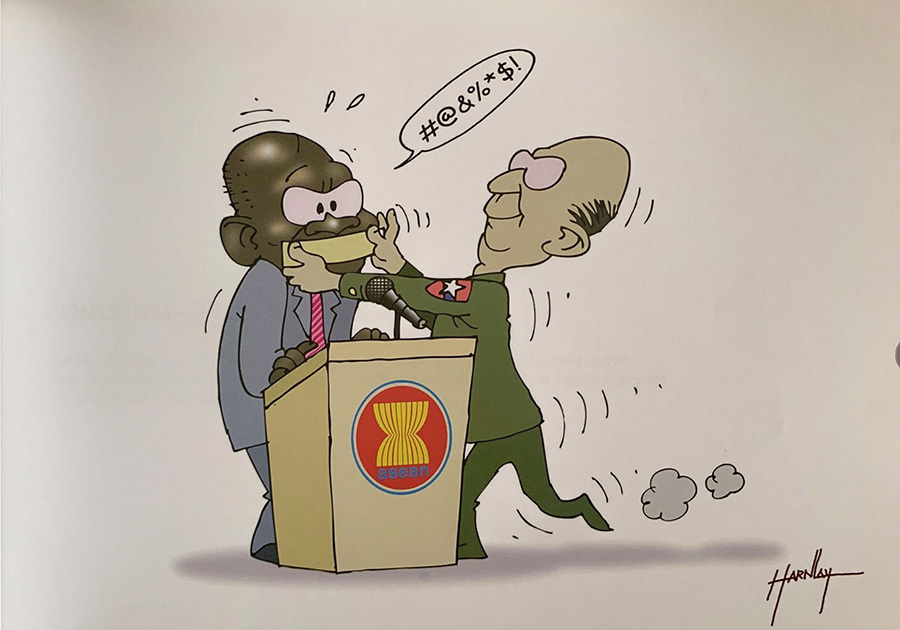 —————
—————-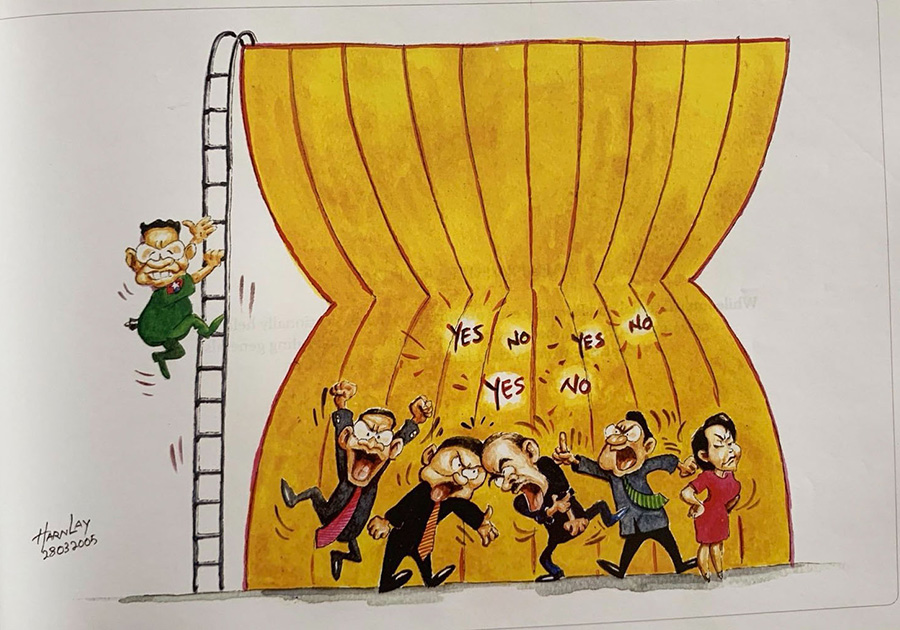 ————–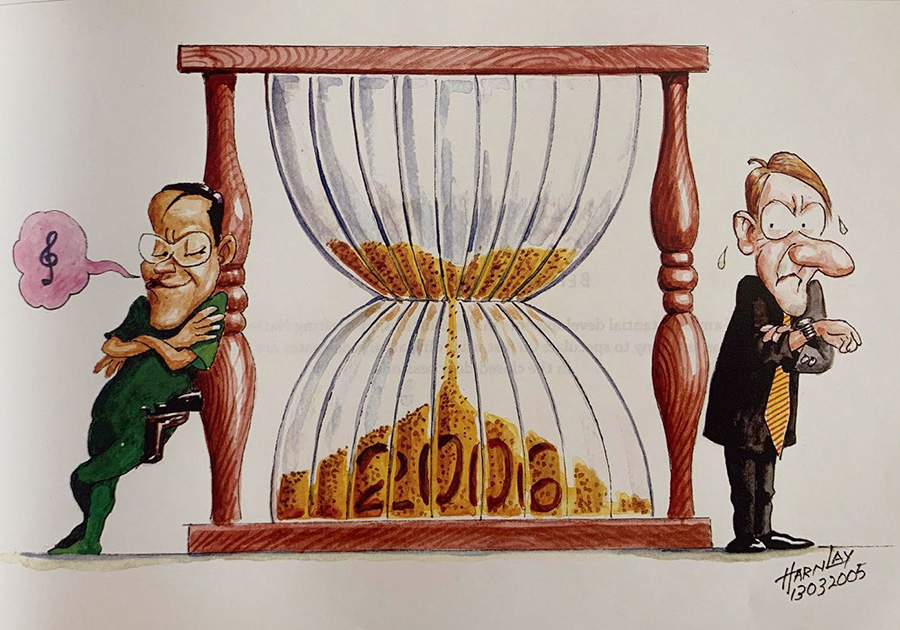 —————–
Cartoons by Harn Lay
You may also like these stories:
EU Sanctions 10 More Myanmar Regime Members But Some Still Missing
Ethnic Kachin Armed Group Launches Multiple Attacks on Myanmar Military
Prominent Protest Leader Escapes Arrest by Myanmar Junta