Myanmar's civilian National Unity Government (NUG) claimed that the junta has lost 30,000 troops, almost half of its total combat force, in the two years since the armed resistance began in September 2021.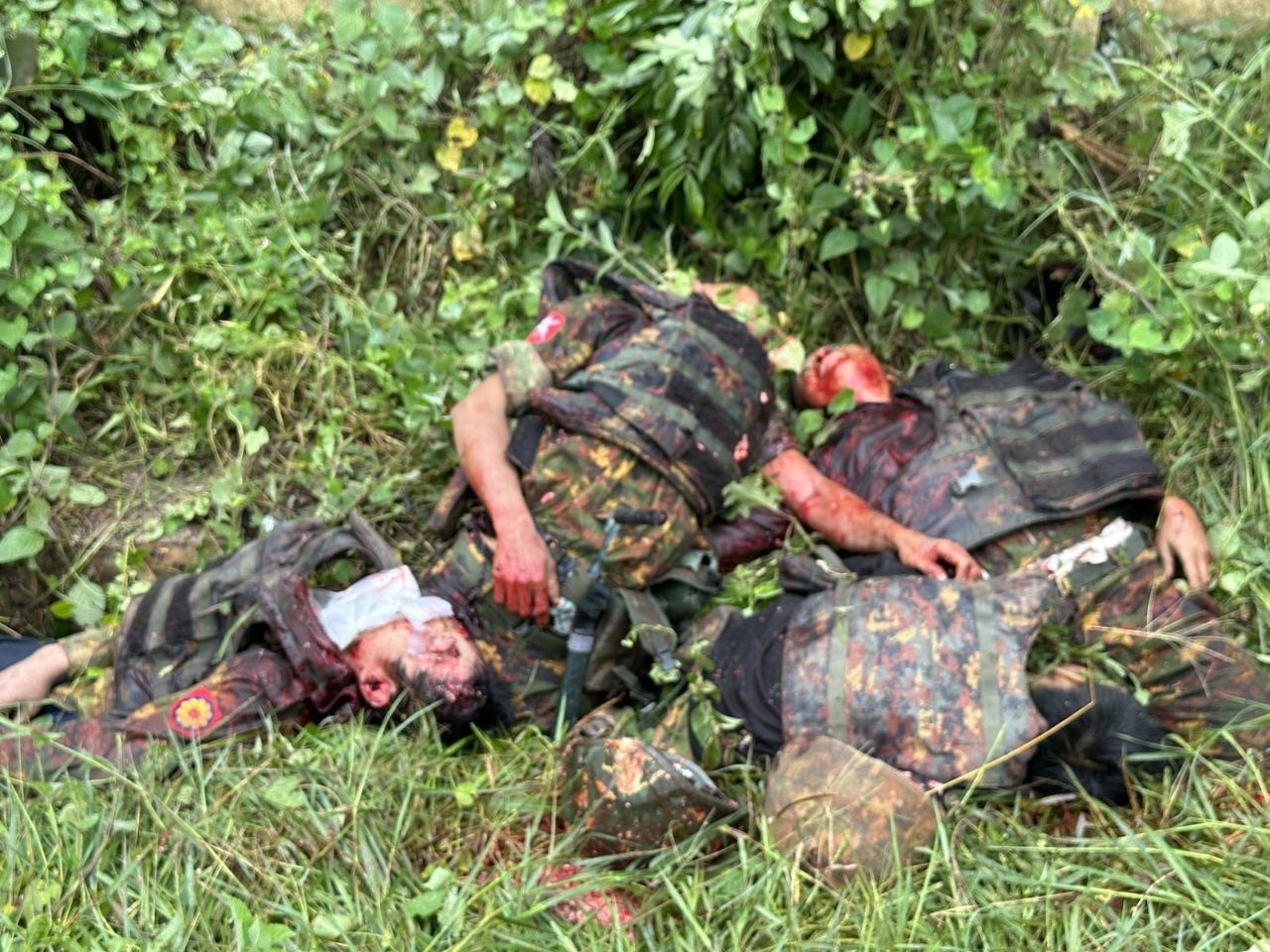 In its report released on Thursday to mark the second anniversary of the declaration of the people's defensive war against the junta, the NUG's Defense Ministry estimated that the junta's ground combat force at the start of the war numbered about 65,000, comprising 521 combat battalions including 214 Light Infantry Battalions and 307 Infantry Battalions.
Including air force, navy and reserve forces, the military junta had around 225,000 to 240,000 troops, the civilian Defense Ministry said.
Over the past two years, around 9,900 clashes took place and around 12.5 percent of the junta's total strength was lost, as around 30,000 troop were killed in the clashes, the ministry said.
It also said that 28 junta bases including outposts, police stations, border guard outposts and pro-junta Pyu Saw Htee militia camps were seized in the first year of the war of resistance and another 107 enemy camps were seized in the second year of the armed revolution.
However, The Irrawaddy was unable to independently confirm the civilian government's claims.
The NUG has organized People's Defense Forces (PDFs), consisting of 293 PDF battalions and 250 Township Defense Groups, to wage war against regime troops across the country, especially in Sagaing and Magwe regions and Chin, Karen, Kachin and Kayah states.
The PDFs are trained and armed by the country's established ethnic armed organizations (EAOs) like the Kachin Independence Army (KIA) and the Karen National Liberation Army (KNLA) among others, and fight alongside them.
Also, 22 ethnic defense groups are fighting the junta alongside the PDFs and EAOs in five states.
Currently, clashes with junta forces are being reported across the whole country, except in Rakhine State, where the ethnic Arakan Army (AA) agreed to a temporary ceasefire with the junta in November last year.
The junta has lost control in most of the rural areas of the country and urban resistance attacks targeting regime forces, junta bases and regime-run government department offices are often reported in towns and cities.
The NUG's Defense Ministry said its armed forces had conducted urban attacks in more than 100 towns and cities.
Analysts and some leaders of ethnic revolutionary groups recently said that the military junta is now changing from offensive to defense military tactics amid the rising resistance.