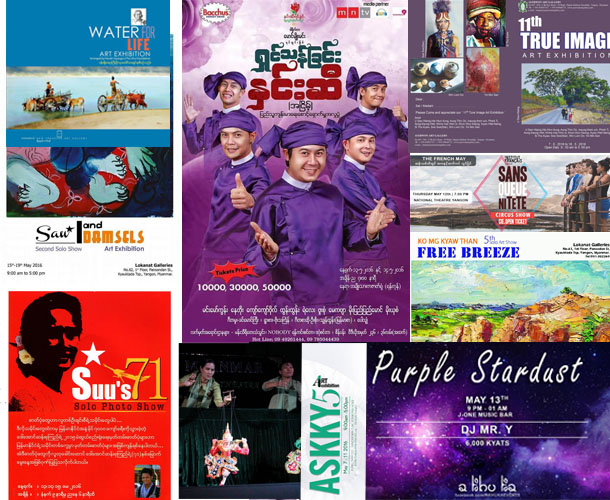 The Irrawaddy picks 10 interesting events happening in Rangoon this week.
Arts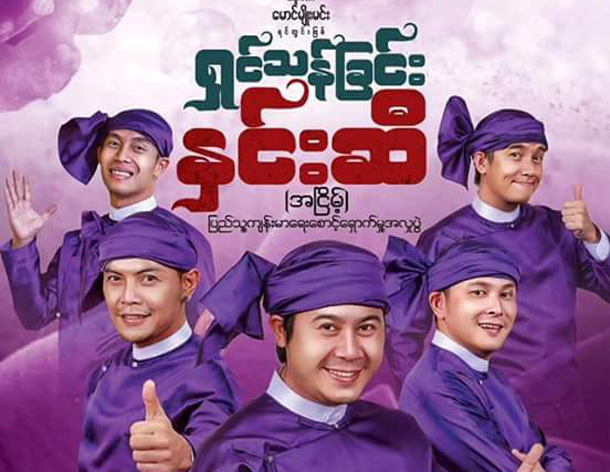 Hninzi Yinkwin Foundation's Anyeint
Anyeint is a traditional Burmese performance featuring dance and comedy. Held at the National Theater, tickets range from 10,000-30,000 kyats and are available at Man Thiri Studio, Nobody Fashion Shop in Yankin Center and Dagon Center, and Sein Pan Video Production at No. 236, 36th Street (Upper Block).
Where: National Theater, Myoma Kyaung Street, Dagon Tsp.
When: Friday, May 13 and Saturday, May 14, 7pm  
---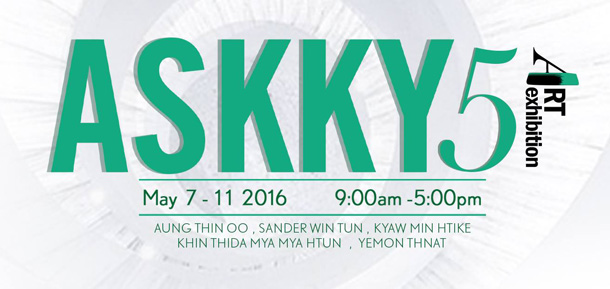 ASKKY 5 Art Exhibition
Five artists showcase their work at 65 Gallery. The exhibition features 27 paintings with prices between $400 and $2,000.
Where: Gallery 65, 65 Yaw Min Gyi St, Dagon Tsp. Tel: 01 246317
When: Saturday, May 7 to Wednesday, May 11, 9am to 5pm
---
Ko Maung Kyaw's 'Free Breeze' Exhibition
Ko Maung Kyaw displays his fifth solo exhibition at Lokanat Galleries, showcasing 56 paintings including acrylics, oil paintings and watercolors, and ranging in price from $300 to $500.
Where: Lokanat Galleries, 62 Pansodan St, 1st Floor, Kyauktada Tsp., Tel. 095-1382-269
When: Monday, May 9 to Friday, May 13
---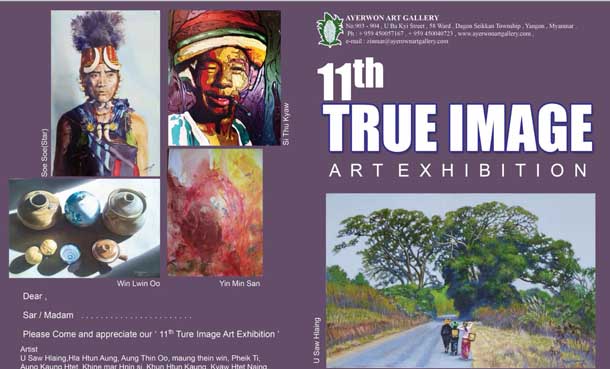 Ayerwon Art Gallery's '11th True Image' Art Exhibition
More than 80 works from over 13 artists will be sold at prices ranging from $150 to $1,500.
Where: Ayerwon Art Gallery at No. 903 – 904, U Ba Kyi Street, 58 Ward, Dagon Seikkan Tsp. Tel: 09-45005 7167
When: Saturday May 7 to Wednesday May 18
---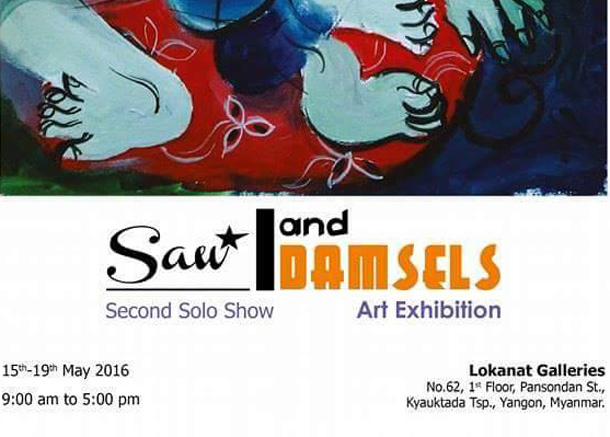 Saw Tar's 'Damsels and I' Exhibition
Saw Tar will showcase 25 paintings at Lokanat Galleries, with prices between $450 and $3,000.
Where: Lokanat Galleries, 62 Pansodan St, 1st Floor, Kyauktada Tsp. Tel. 095-1382-269
When:  Sunday May 15 to Thursday May 19
---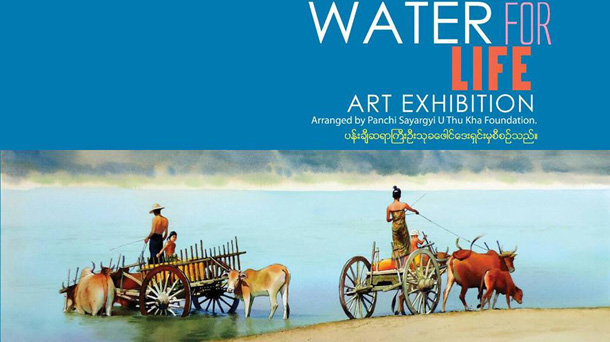 'Water for Life' Art Show
Organized by the U Thu Kha Foundation, this exhibit features 45 works with prices between $300 and $30,000 at the New Treasure Art Gallery. The proceeds will be donated to areas that face water shortages.
Where: New Treasure Art Gallery, No. 84/A, Thanlwin Street, Golden Hill Avenue, Bahan Tsp. Tel: 01-526776, 503712
When: Saturday May 14 to Thursday, May 19
---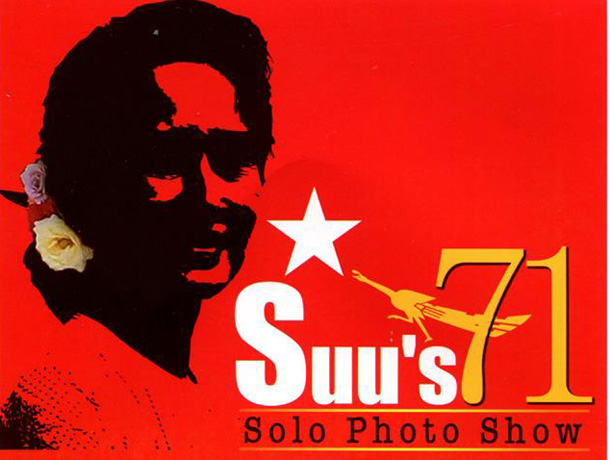 Saw Poe Khwar's 'Suu's 71' Photo Exhibition
Think Art Gallery will display 71 photos of Aung San Suu Kyi on the campaign trail last fall. Prices for the photos range from 50,000-100,000 kyats and will be donated to those in need, to commemorate Suu Kyi's 71st birthday.
Where: Think Art Gallery, No. 23, Nawady Street, Dagon Tsp. Tel: 095143266
When: Friday May 13 to Sunday May 15
---
Circus

Sans Queue Ni Tete Circus
This show aims to bring a compilation of circus, dance and theater never seen before in Burma. A succession of bizarre stories filled with fantastic characters highlights a poetic journey. The company is composed of students from the prestigious National Centre for Circus Arts in France. The show will last one hour and tickets are 5,000 kyats for adults and 3,000 kyats for children under 16.
Where: National Theater on Myoma Kyaung Road, Dagon Tsp
When: Thursday May 12, 7pm
---
Puppetry
Apex-Earth Yangon 2016
Apex-Earth puppetry returns to Rangoon as they prepare for the One Asean tour. The show will focus on the hand, string and rod versions of Asean puppetry. The puppet exchange officially begins on Thursday, May 12 at 7pm, and concludes with a showcase of the work in progress on Sunday, May 15 at 2:30pm. A great opportunity to learn about puppetry from Asean countries.
Where: Laurel Academy, Thayawaddy Lane, Saya San Road, Bahan Tsp
When: Thursday May 12 to Sunday May 15
---
Concerts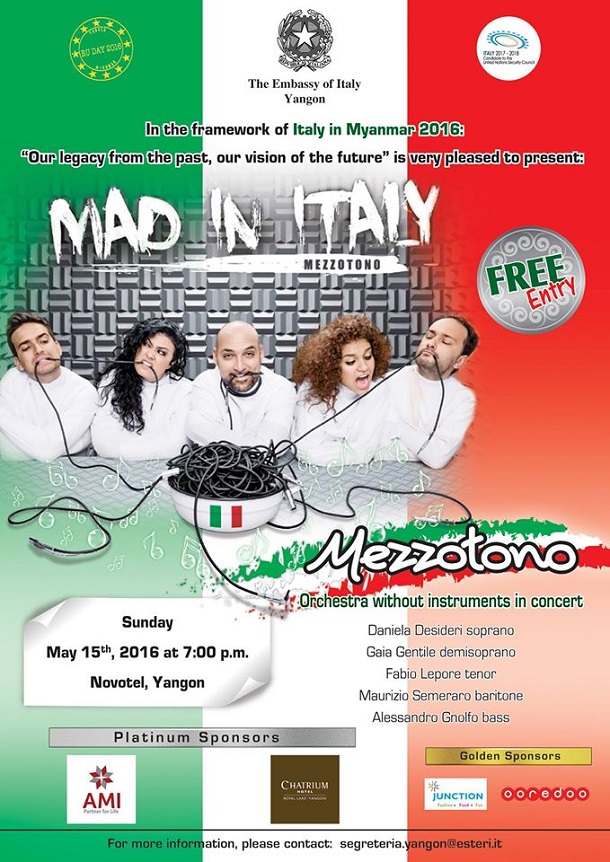 Mezzotono's 'Mad in Italy' A Capella Concert
The Mezzotono show is an a capella performance of traditional and modern Italian songs, including pop, jazz, bossa nova and classical. Five singers use their voices to reproduce the sounds of different instruments, adding a fresh twist to the arrangements. Mezzotono are representatives of Italian music worldwide, having performed in 32 countries and four continents to date.
Where:  Novotel Yangon Max – 4th Floor, 459 Pyay Road, Kamayut Tsp Yangon
When: Sunday May 15 (starts at 7 pm)