Two elderly civilians died on Tuesday after Myanmar junta troops set a village on fire in Magwe Region's Pauk Township, according to relatives of the victims and local residents.
Military regime forces torched homes in Kin Ma village on Tuesday afternoon after taking a large number of casualties during a firefight with civilian resistance fighters near the village.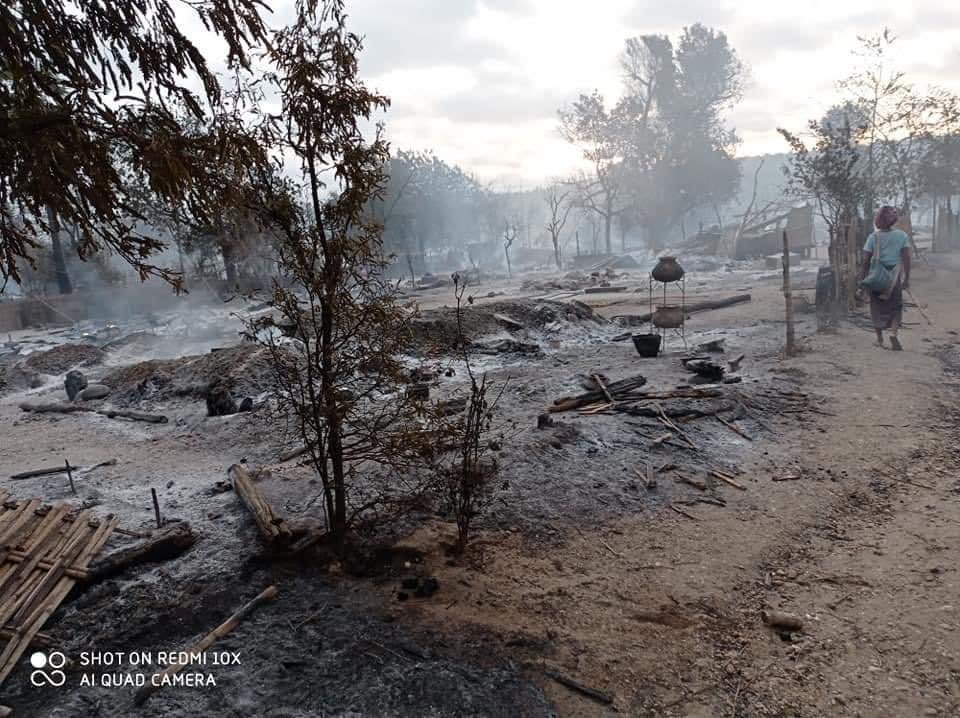 Between seven to 15 junta soldiers were reportedly killed by landmines after around 70 regime troops were ambushed close to Kin Ma village by civilian resistance fighters at 10am on Tuesday morning, a local resident told the Irrawaddy on Wednesday. No civilian resistance casualties were reported.
After two hours of fighting, some 150 junta reinforcements then set fire to houses in Kin Ma village, witnesses said. Many of the villagers had already fled.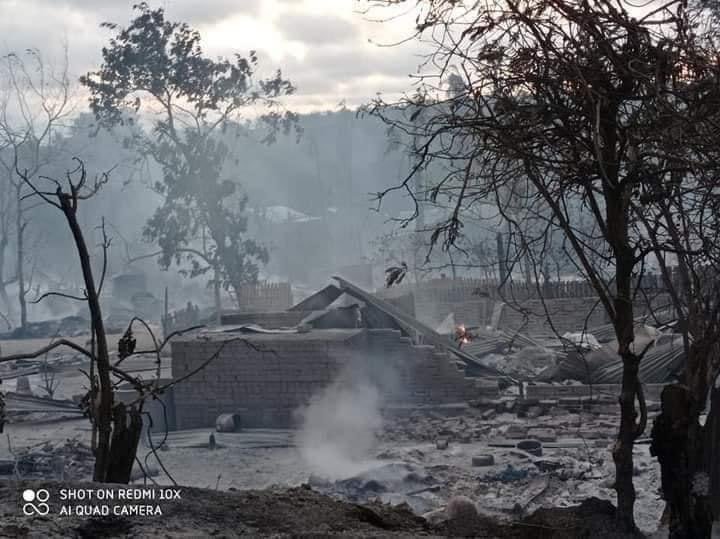 But U Mya Maung, a 95-year-old man suffering from paralysis after a stroke, and his wife, Daw Gyi Mein, died in the fire, villagers and a relative of the victims said.
Junta forces also opened fire on villagers trying to extinguish the fire and save their belongings. One resident was shot in his leg, according to villagers.
Almost the entire village of 240 houses was burned down in the fire. Over 1,000 of the village's residents are now sheltering in the forest and nearby villages.
A villager who fled said that the junta soldiers also killed cows for food.
"We want all people across the country to resist the junta forces as they are using violence even on innocent civilians," the local resident said.
Civilian resistance fighters from Pauk Township previously clashed with regime troops near Kin Ma village on May 31.

You may also like these stories:
Myanmar Junta Says Lawyers Can't Send Cash to Detained Daw Aung San Suu Kyi
Time Is Right for India to Step In and Help Solve Myanmar Crisis
Three Striking Teachers Jailed by Myanmar Junta