Around 5,000 residents from over 10 villages in Sagaing Region's Depayin Township have been forced to flee their homes after the Myanmar military airlifted reinforcements into the area.
On Monday at around 4.30pm three helicopters carrying over 50 junta soldiers landed in a Depayin village, forcing the residents to flee the same evening, according to local sources.
A volunteer helping the displaced people said on Tuesday: "It was not convenient for travel as it rained the whole night. The temporary camps are crowded. People continued to flee their homes until midnight. People fleeing in their cars, motorbikes and motorized trailers formed a long line. There were unspeakable troubles."
Junta forces carried out airstrikes on July 2 after a memorial to mark the one-year anniversary of fighting in Depayin's Set Pyar Kyin Village which left over 20 resistance fighters dead. Regime troops have since been raiding villages in Depayin.
Clouds of smoke were seen in Kyauntawlay and Inpin villages on Tuesday. It was unclear how many houses were torched by military regime forces as villagers still can't return home, said a resident.
Regime troops stationed in Set Pyar Kyin and Boke villages reportedly used heavy weapons to attack resistance fighters advancing to the villages, according to a local resistance member.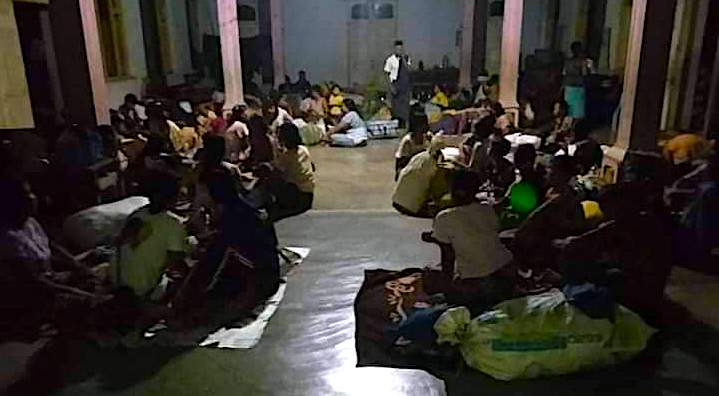 One resident said: "As they kill not only children but also elderly persons by burning them alive, slitting their throats and shooting them in their heads, people dare not let the soldiers see them. They flee as soon as they hear soldiers are heading to their villages."
Over 340,000 people have been displaced by fighting in Sagaing Region, as well as some 110,000 people in neighboring Magwe Region, according to the Institute of Strategy and Policy Myanmar.