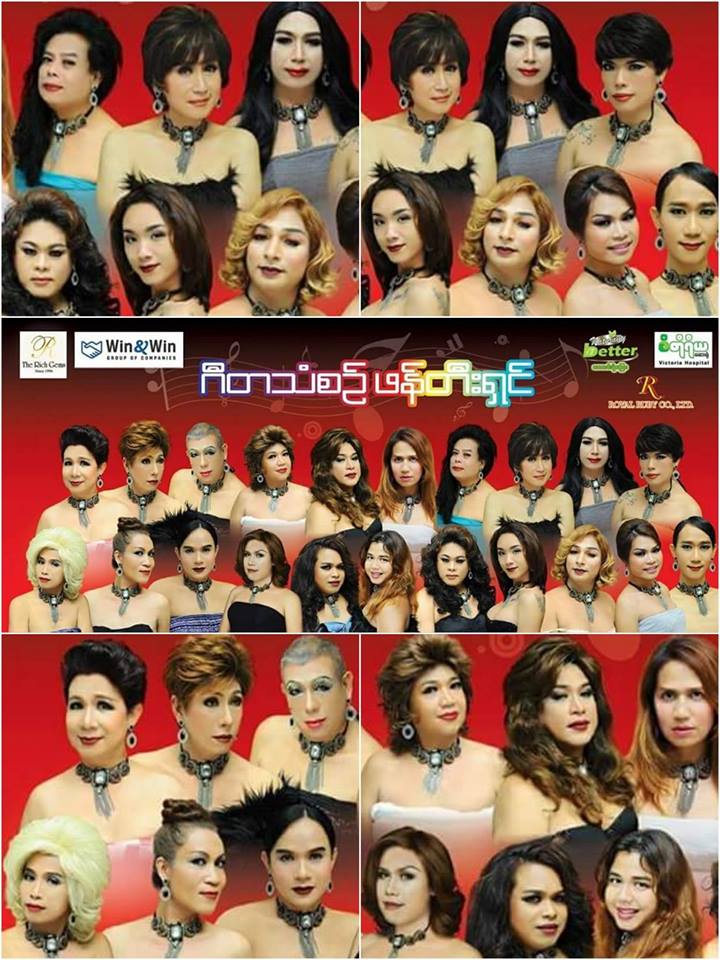 Charity Concert
Various artists will perform at this charity event.
June 23, 6:30 p.m. National Theater. Tickets available at Myanmar Medical Association on Theinbyu Road, Mingalar Taung Nyunt Tsp.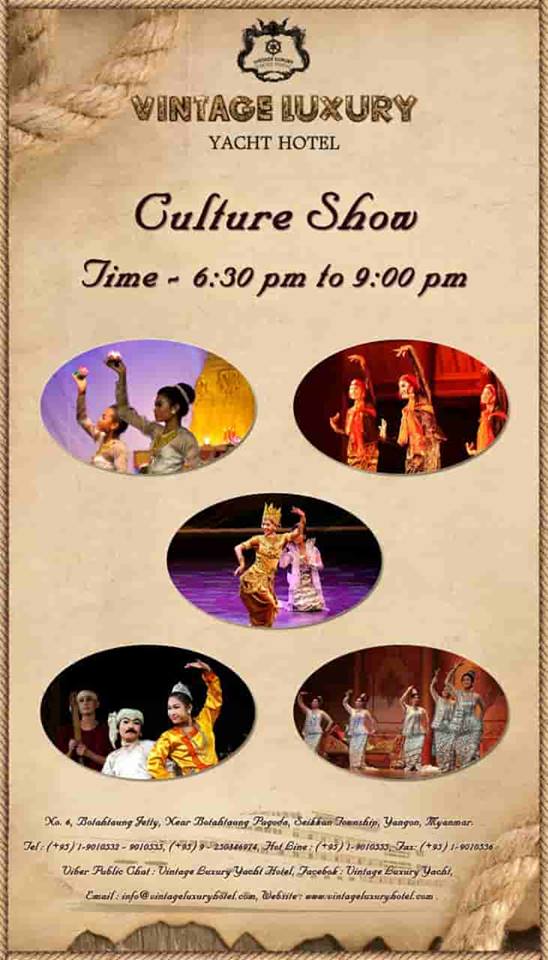 Culture Show
Myanmar culture will be showcased at this event.
June 23, 6:30 p.m. to 9 p.m. Vintage Luxury Yacht Hotel. Book tickets at 09-250846974.
World Music Day
World Music Day will be celebrated at Goethe Villa.
June 23, 6:30 p.m. Goethe Villa, corner of Kabar Aye Pagoada Road and Nat Mauk Street, Bahan Tsp. Free Entry.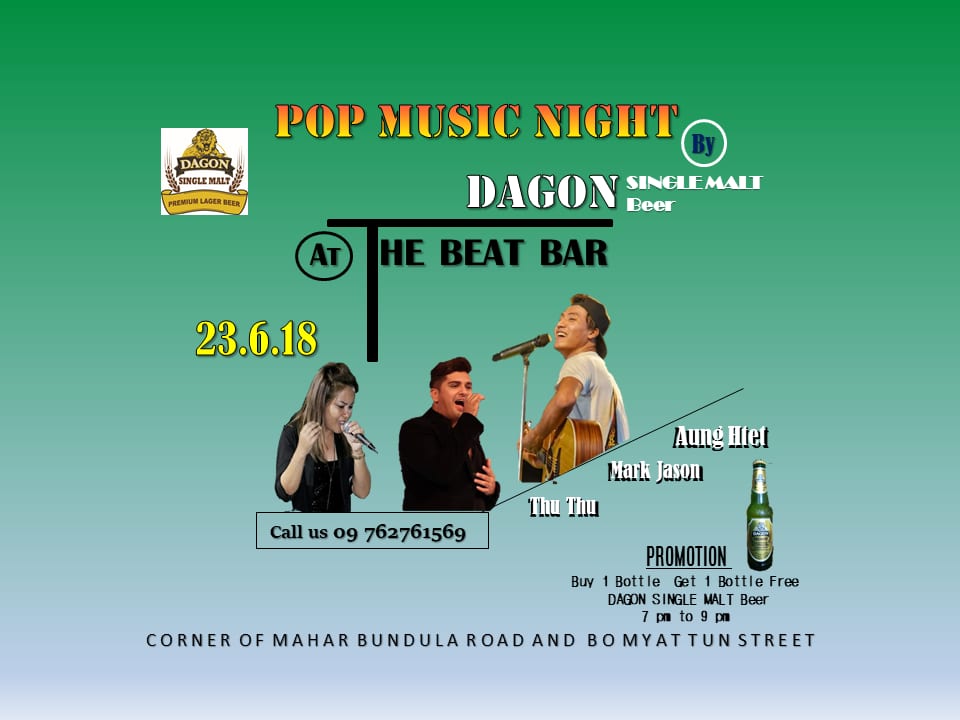 Pop Music Night
Aung Htet and others will perform at this event.
June 23, 7 p.m. to 1 a.m. The BEAT Bar, corner of Maha Bandula Street & Bo Myat Tun Street. Free Admission. Reservation at 09-762761569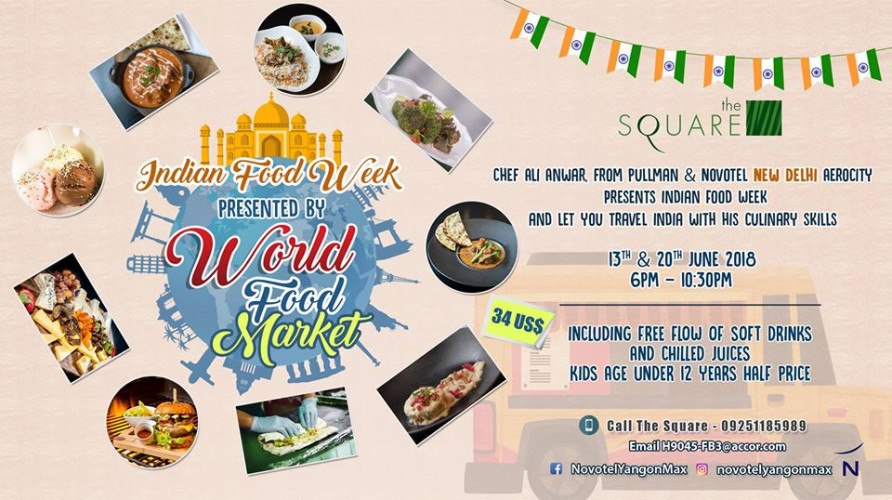 Indian Food Week
This event is for Indian food lovers.
June 20, 6 p.m. to 10:30 p.m. Novotel Hotel, Reservations at 09-251185989, US$34 per person.
Rum & Reggae
7 Joint will be playing reggae all night.
June 23, 7 p.m. to 11 p.m. 7 Joint Bar & Grill at corner of Maha Bandula Street and 47th Street, Botahtaung Tsp. Free Admission. 09-260600552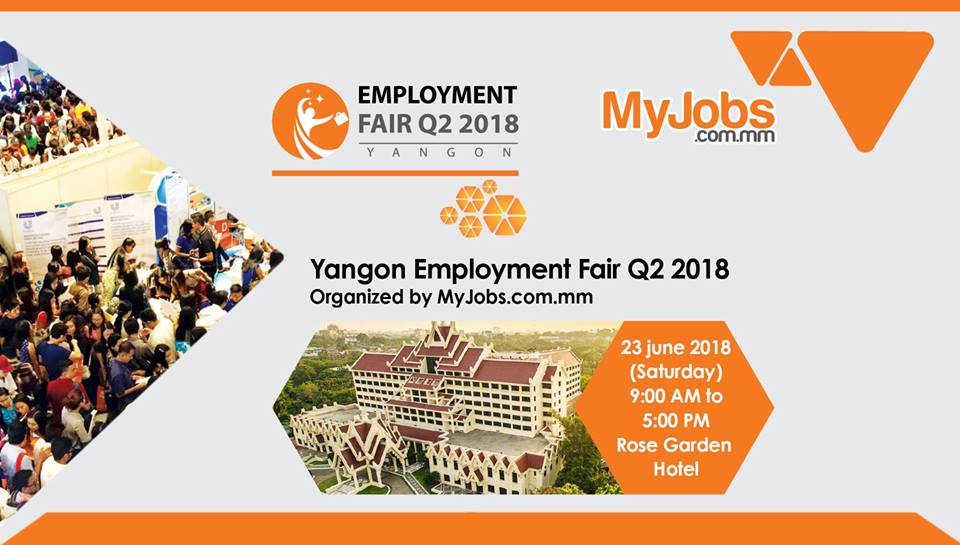 Yangon Job Fair
Various positions will be recruited at this event.
June 23, 9 a.m. to 5 p.m. Rose Garden Hotel, No. 171, Upper Pansodan Street.
Shwe Property Affordable Housing Expo
Apartments will be up for grabs from 18 million kyats to 100 million kyats.
June 22-24, Hledan Center.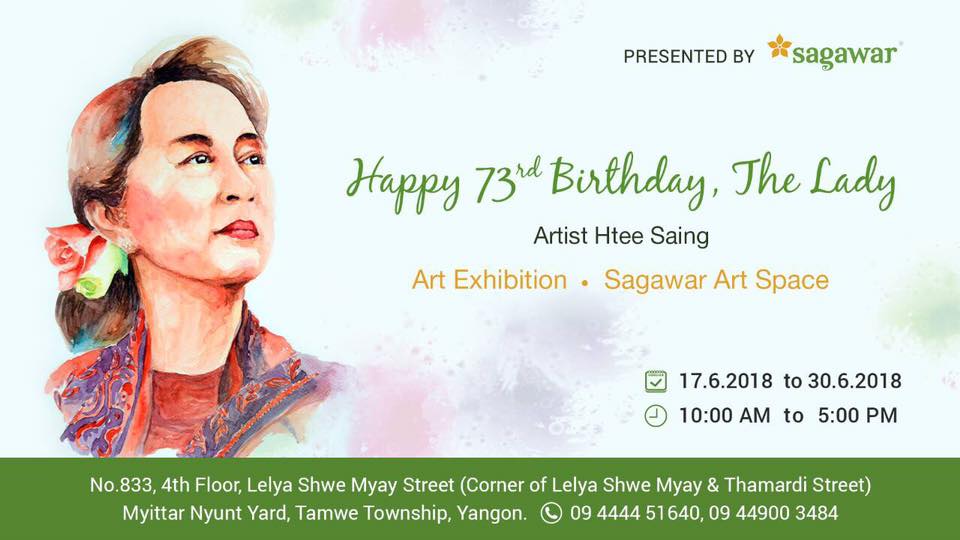 Happy 73rd Birthday
Artist Htee Saing will showcase portraits of State Counselor Daw Aung San Suu Kyi to mark her 73rd birthday.
June 17-30, Sagawa Art Gallery, at the corner of Thamadi Street and Lel Ya Shwe Myay Street, near Tamwe Court.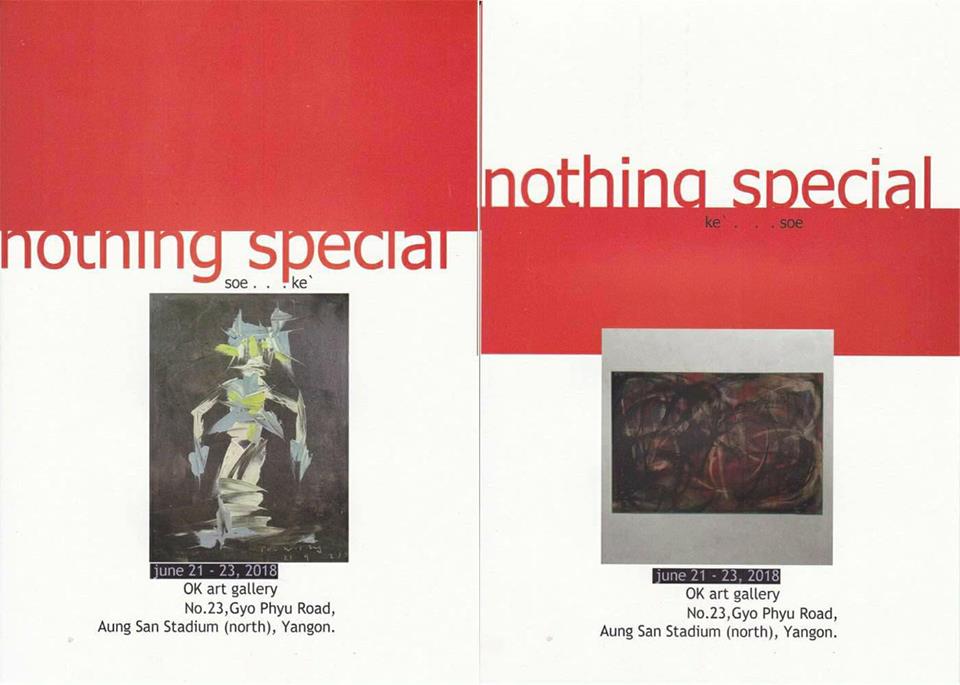 Nothing Special
Artists Soe Naing and Kae Su Tha will showcase their modern works.
June 21-23, OK Art Gallery, Aung San Stadium (North Wing).