KUTKAI, Shan State—"My life is meaningless. I feel unbearably sad," said 37-year-old Zau Bauk. His voice and his face were filled with sorrow.
It happened more than three months ago but it's still painful for him. Consumed by grief, he now looks aged beyond his years.
Three months ago he was a married man with dreams, living a peaceful life with his wife Htwal Ja, a 14-year-old daughter and two sons, 12 and 8, making a living as a bricklayer and carpenter in the village of Mawheik near the toll gate on the edge of Kutkai, Shan State.
Zau Bauk was a devoted family man and had been working hard to build a brick house for his family, who were living in a home just bigger than a hut. By the end of August, the brick building was almost 80 percent finished. Zau Bauk was imagining how happy his children would be in their new home.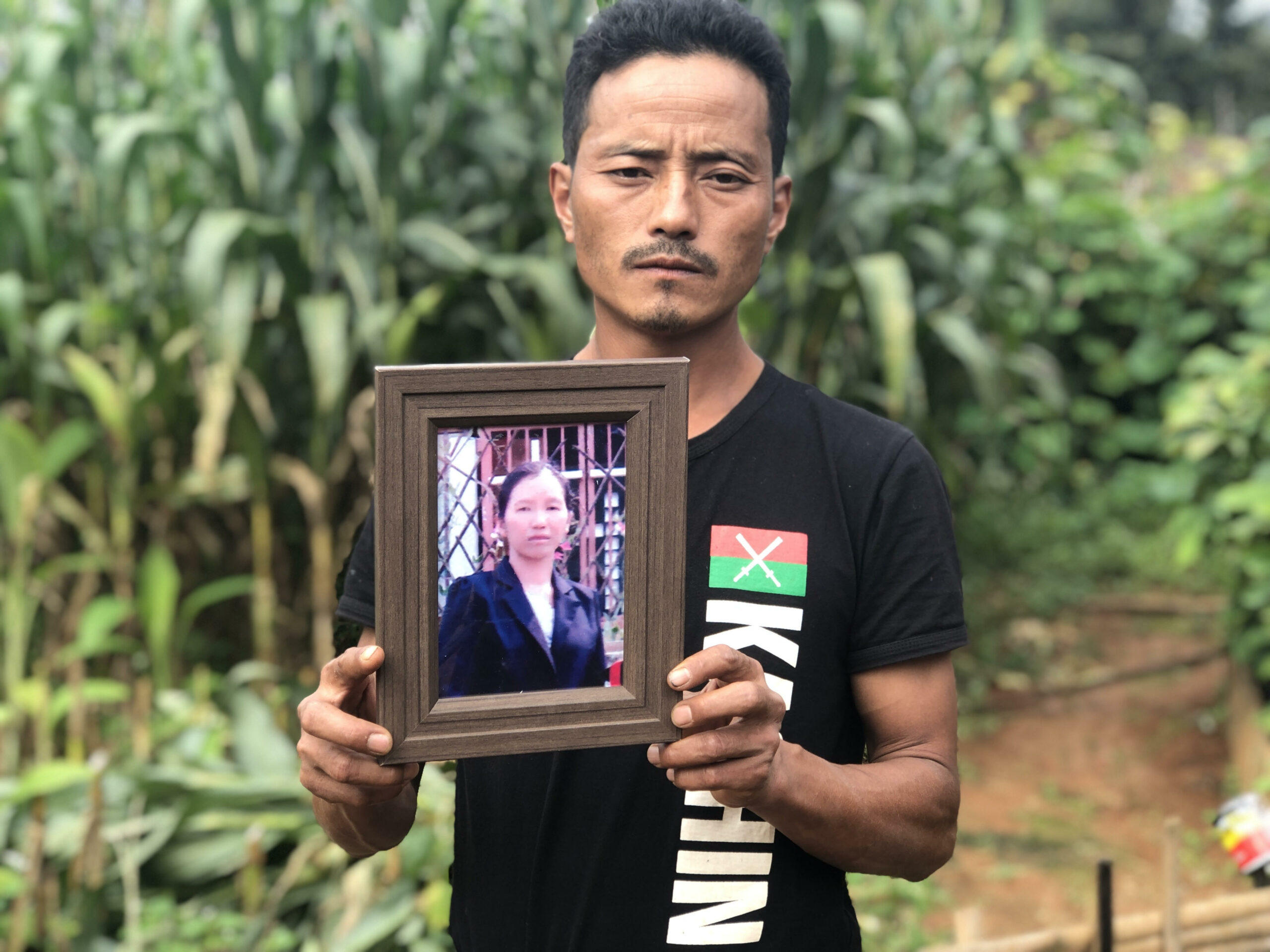 But on the morning of Aug. 31, he heard gunfire outside his village. The Myanmar military, known as the Tatmadaw, was fighting with troops from an alliance of three ethnic armed groups comprising the Ta'ang National Liberation Army (TNLA), the Myanmar National Democratic Alliance Army (MNDAA) and the Arakan Army (AA).
Hearing the gunfire, Zau Bauk's cousin Mary Htu Seng, 18, came over from her home next door to take shelter in his house. She carried her four-month-old son Hkun San. Zau Bauk's other cousin Roi Bu, 16, followed her sister inside.
As artillery shells fell near his house, Zau Bauk asked his family members to stay in the house and went to collect sawdust so that his family could move to hide more comfortably in the trench he had dug outside the house.
But as he was outside padding the trench with sawdust, an artillery shell hit the small, old house. "I lost my wife, a son and a daughter," Zau Bauk said.
The single shell killed five people. Zau Bauk's daughter, his younger son, his cousin Mary Htu Seng and her four-month-old son were killed on the spot. His wife Htwal Ja died at the hospital. Roi Bu survived but her right arm was seriously injured.
"I don't want to recount that scene," said Roi Bu, whose arm was still in a plaster cast.
Roi Bu was eating lunch at her house after returning from school that day. When she heard the gunfire, she asked her sister to go and stay at Zau Bauk's house.
"I have seen all the people who died. I'd never seen such things, and I was afraid," said Roi Bu, holding back tears.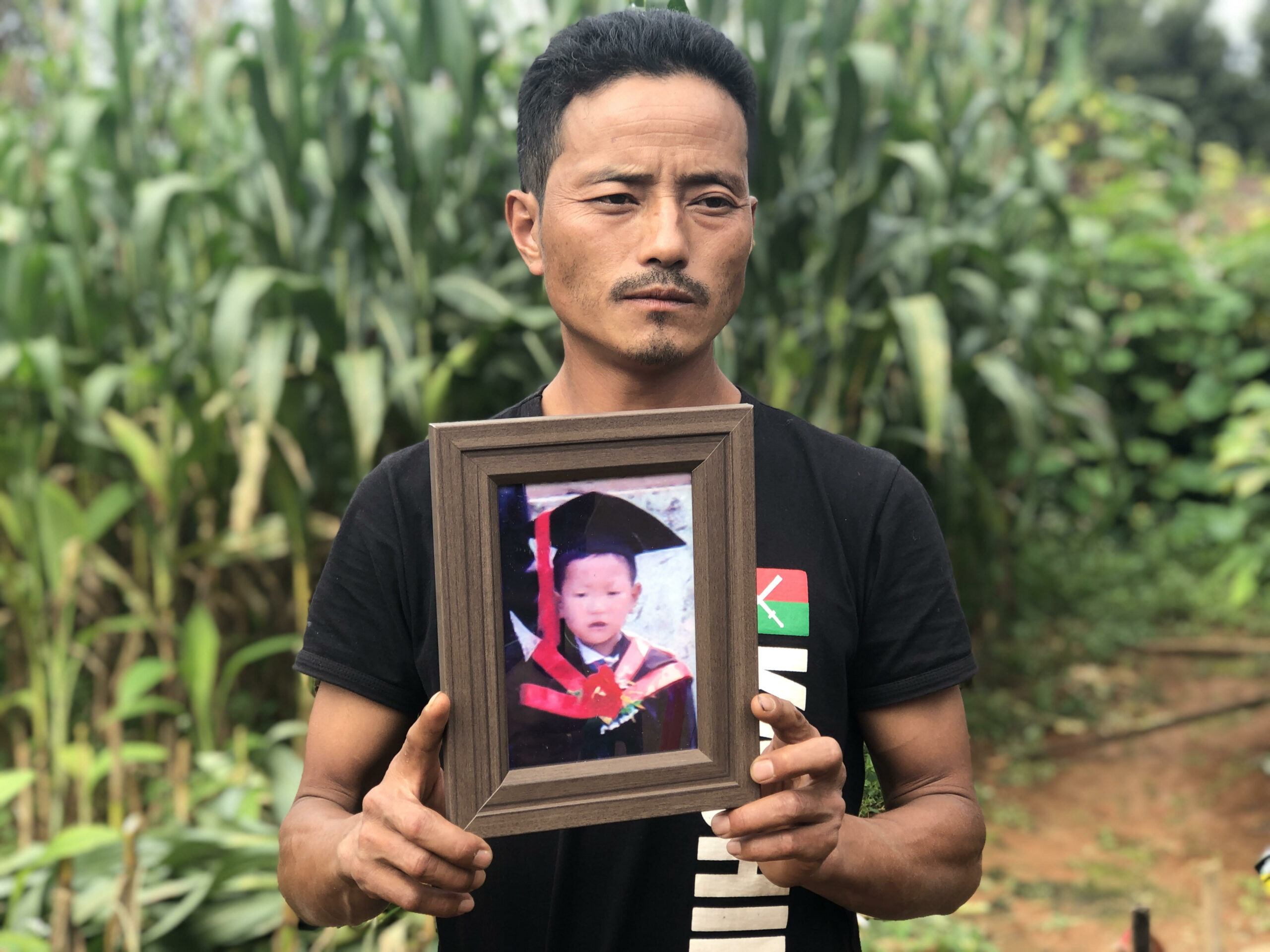 Mary Htu Seng's husband left her when she was pregnant. She had since been living with her mother. Her mother Gun Roi and her brother Nawng Byan worked in China to support the family.
As reports about the shelling spread on social media, Gun Roi and Nawng Byan were working as cleaners at a hotel in China. They were overcome with grief when they learned the news.
"I saw the video on WeChat. I recognized them, that they are my family," Gun Roi said, bursting into tears.
Nawng Byan never had any formal schooling. He and his mother took leave from their employer after the incident and went back to Myanmar. However, as the road between Kutkai and Muse was closed due to clashes between the Tatmadaw and ethnic armed groups, they couldn't make it home in time for the funeral.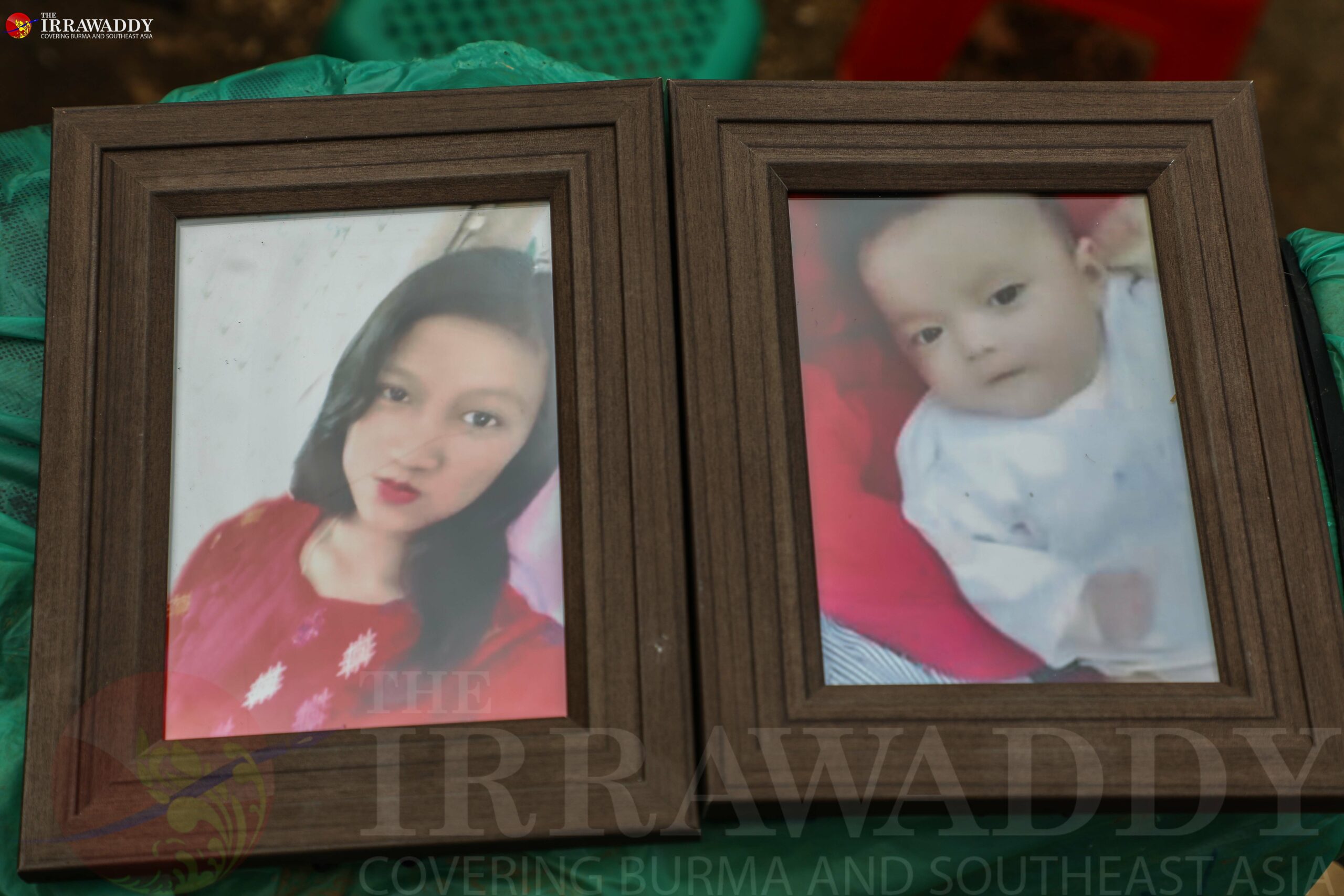 "I am sorry that my mother and I were not present and we could do nothing for her. I feel very sad," said Nawng Byan, wiping away tears with his hands.
"Zau Bauk loved his wife so much. He clung to her body after she died at Kutkai hospital. We told him that he still has a son to take care of. Only then did he leave," said Mawheik Village administrator U Aung Tun.
The incident was unprecedented in Mawheik and neither side claimed responsibility for the fatal shelling, which killed five and injured three. Local residents aren't familiar with weapons and they haven't been able to guess at which side fired the artillery shell, said the village administrator.
In the wake of the shelling, local residents now live in fear that a similar incident will happen again. Local residents are also afraid to blame either side for the attack, fearing that they will be shot if they speculate about who shelled their village.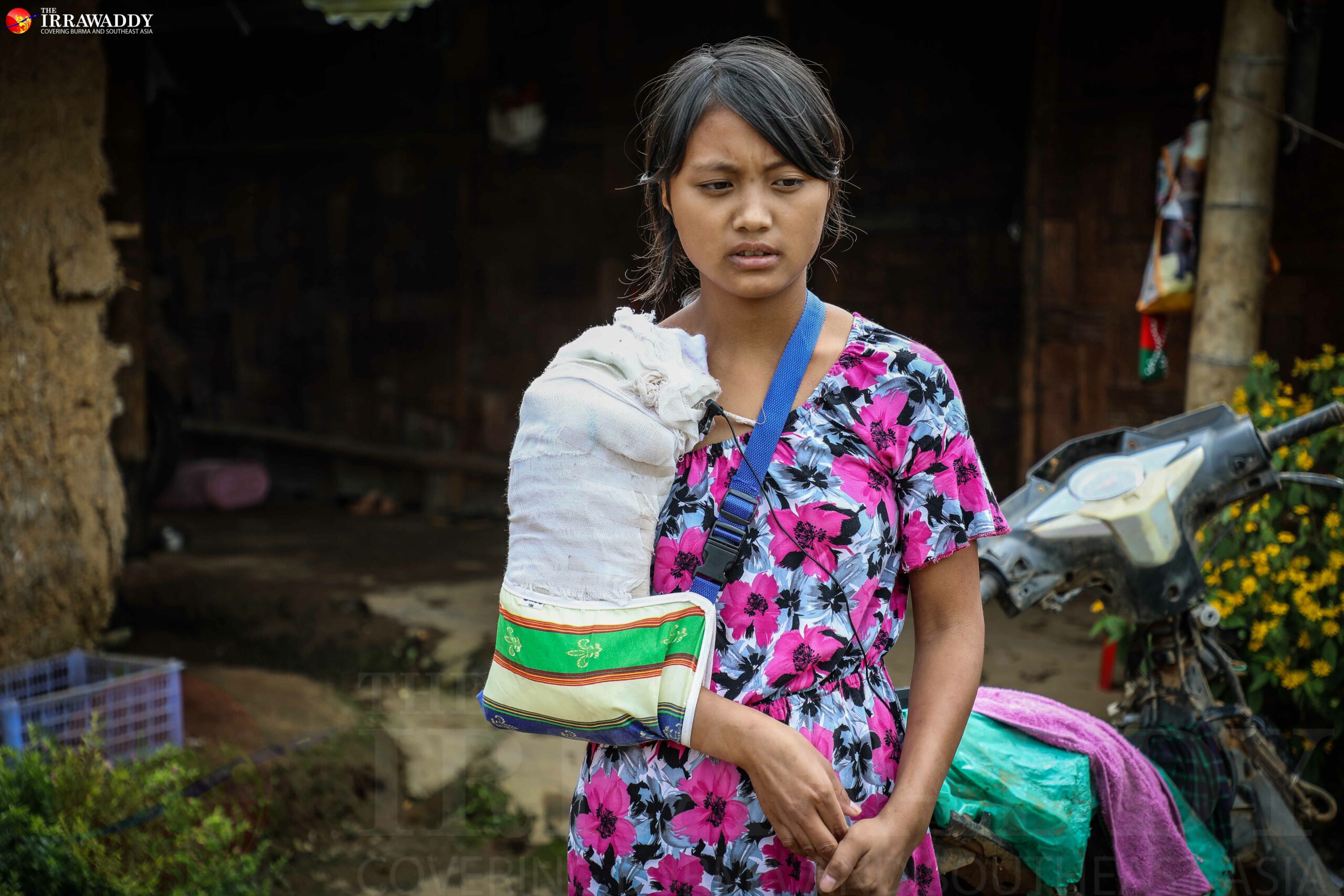 Many villages aren't as lucky and have experienced regular shelling from clashes between the Tatmadaw and the three allied groups. The clashes temporarily closed the road leading to Muse, blocking the major border trade route between China and Myanmar.
As in many similar cases, civilians in Mawheik never received compensation for damages to their property.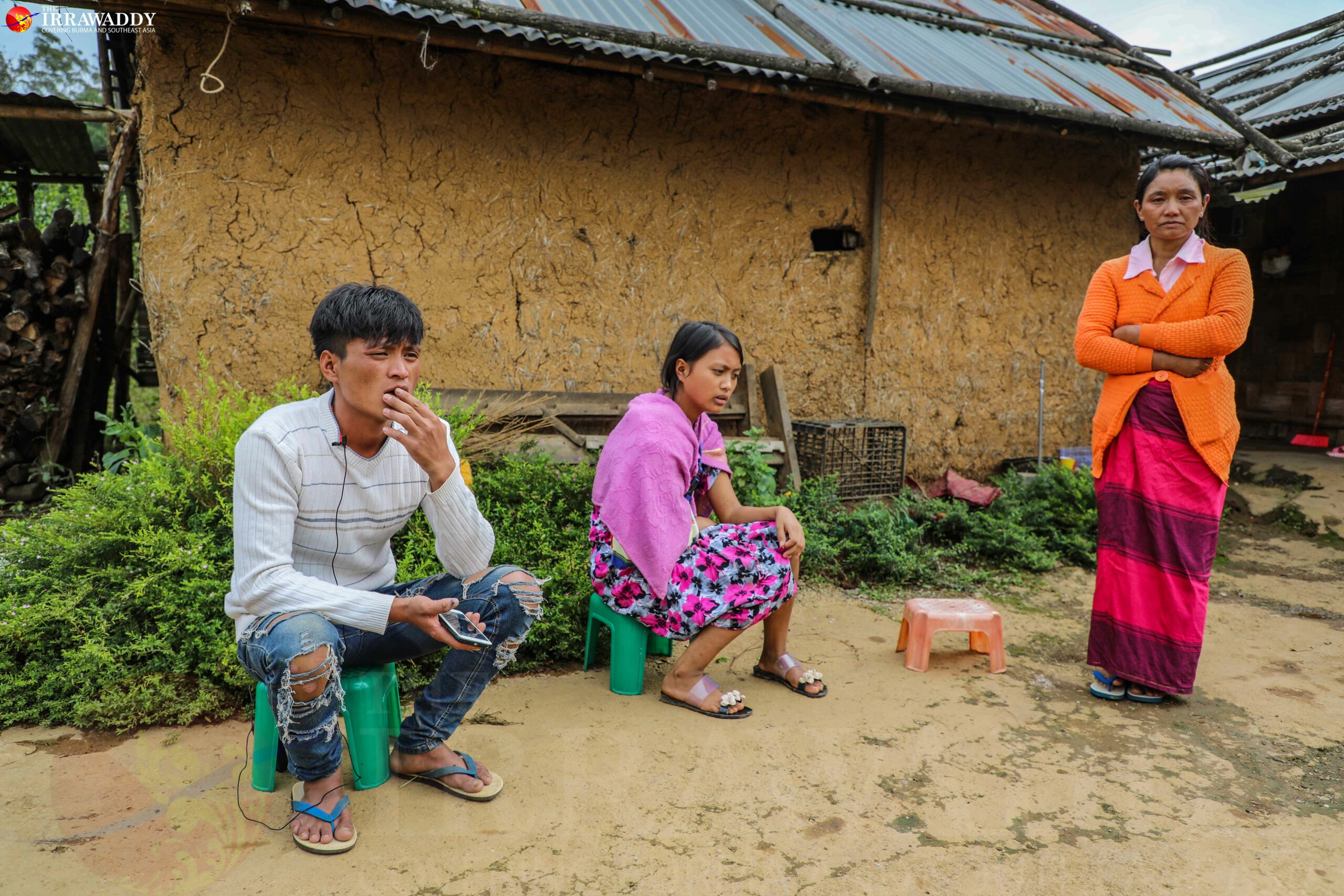 "We don't want to see clashes. We just want to live a peaceful life. It is enough if we can make a living peacefully again," said U Aung Tun.
Since the shelling, Zau Bauk has returned to live with his parents in their home, as he couldn't bear the sight of the house he had been building for his family. He said one day he would go back to that house with his son.
"No matter which side did it, I want to say that it is not good to fire shells on an innocent village without any enemy. I want to ask them to never destroy the life of anyone in any village as they did to me," said Zau Bauk.
You may also like these stories:
Detained Wife of Myanmar's Rakhine Rebel Leader to Face Immigration Case in Thailand
Once Bitten, Twice Shy: Myanmar's Kachin IDPs Demand Ceasefire Before Returning Home