Culture
FELA's Paintings of Myanmar's Way of Life Find an Audience after His Death
Just months after his passing, works by the artist — who struggled financially all his life — fetch high prices at Yangon exhibition
By Wei Yan Aung 26 February 2018
Young men dance to the accompaniment of traditional musical instruments in a painting depicting an ordination ceremony.
Unfortunately we cannot ask FELA, the creator of this picture, what he was feeling as he painted it. He passed away some five months ago after creating his last paintings of Myanmar's culture and customs, working beside U Bein Bridge and at the foot of Mandalay Hill.
FELA struggled his whole life, eking out a living from selling his Myanmar-modernist paintings for a pittance. He died at the age of 66, just months after his work finally came to the notice of art fans, and never reaped the rewards he deserved.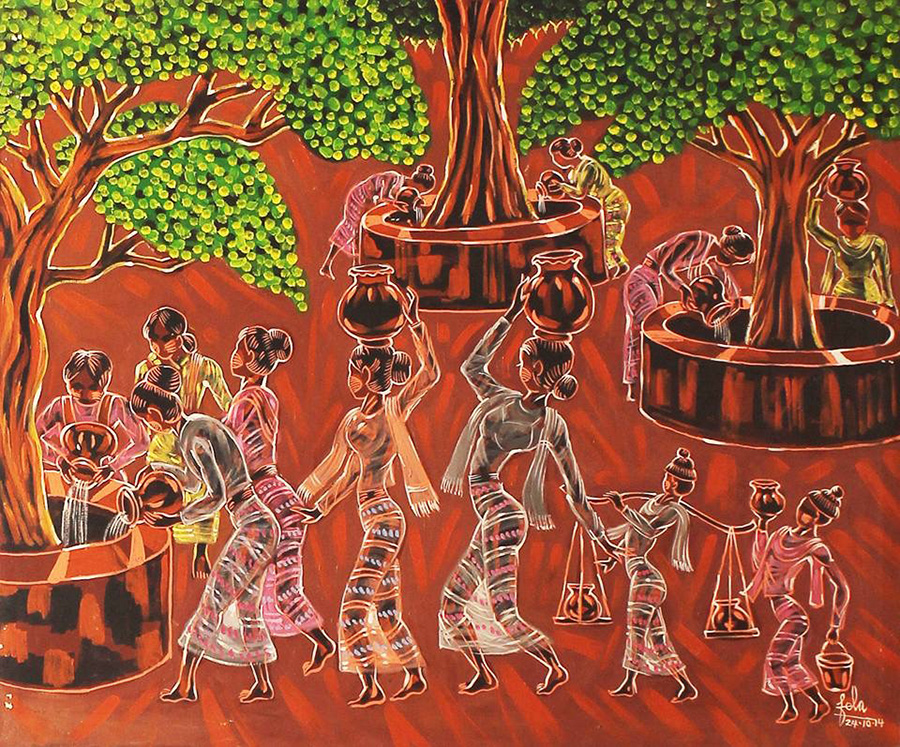 One of his fans, Ma Su, has organized an exhibition in his memory. Entitled "Lay Hsan Ngat", meaning "Bird Flying into the Wind", the exhibition will be open through Tuesday at OK Art Gallery at Aung San Stadium in Yangon.
"He lived his life for his cause and created his paintings boldly and independently, and hoped for nothing in return. He depicted Myanmar's culture and customs in a lovely way. His paintings offer a taste of Myanmar's culture and modernism, and are as real as life," Ma Su said.
FELA studied at Yangon School of Fine Arts, then lived in Mandalay until his death. His paintings mostly feature young women tending to rice plants and fetching water, traditional dancers, monks and novices on their alms rounds, young men playing caneball, markets and ethnic dances.
"He was an easygoing man. And his painting style was distinct from others'," said Mandalay artist Lu Eain.
"Some [buyers] from Europe have asked about his paintings since his death," he lamented.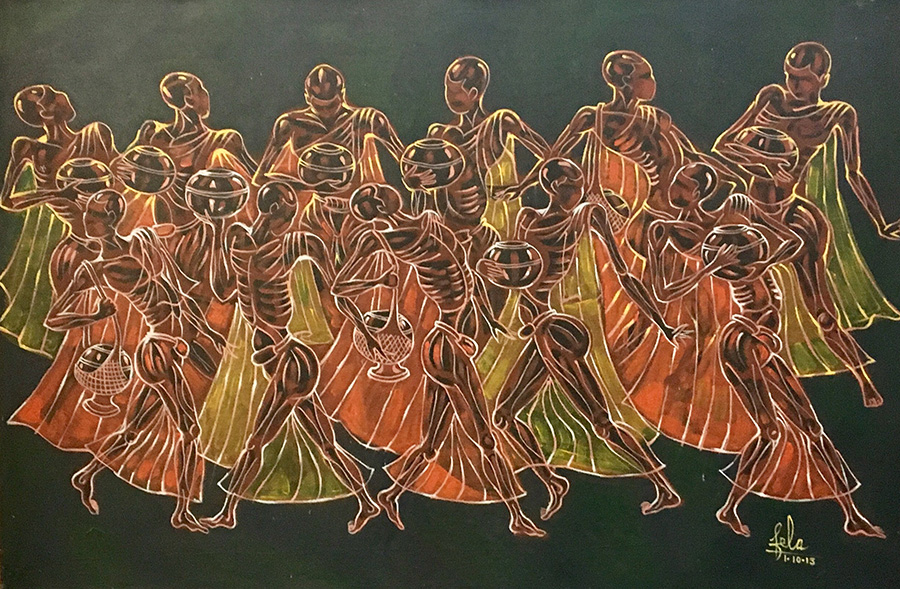 Over 20 paintings are on display at the exhibition, and can be purchased for between $500 and $2,500.