Myanmar artist Ko Su brought a peacock from his native Mandalay's Mingun as a gift for State Counsellor Daw Aung San Suu Kyi, whose party, the National League for Democracy, famously uses a fighting peacock as its symbol.
It's not a real peacock, but a painted one, to be exact, rendered in the Chinese style.
Ko Su is known for his Chinese-style paintings of bamboo plants and peacocks.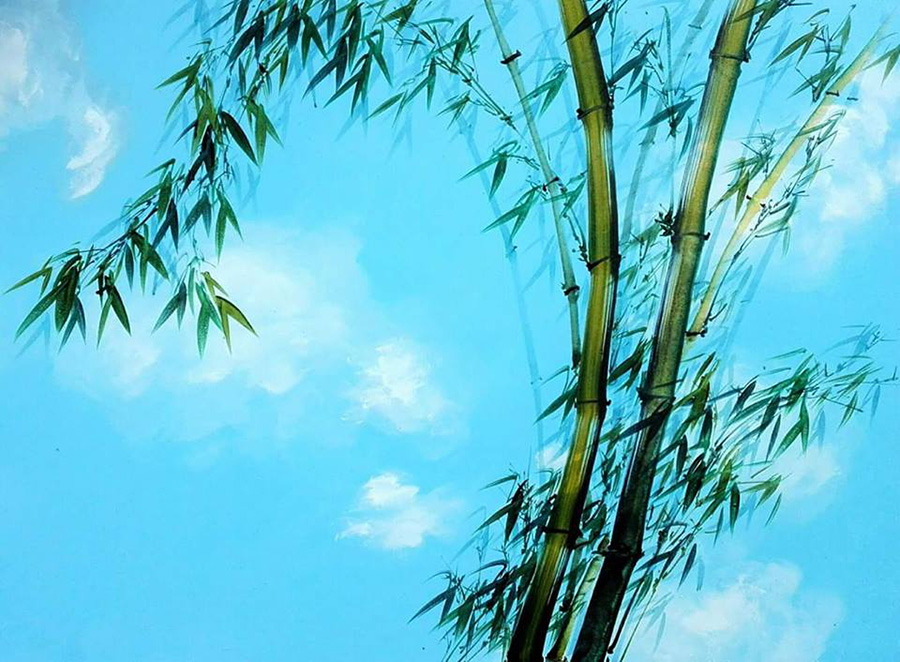 "In Chinese and Korean movies set back in imperial times, you see pictures that symbolize [the characters'] thoughts and stances. Similarly, I want Daw Aung San Suu Kyi to have paintings that symbolize her at work and at home," Ko Su said.
"I have always wanted to give her a painting of a fighting peacock. But, as she is leading the peace process now, I have created a peacock in a cool, blue color," Ko Su said.
Viewing Ko Su's swaying bamboo plants and paired birds creates a peaceful feeling in the viewer. "My mind is at peace when I paint bamboo groves," he said.
Over the past 35 years, Ko Su has taught himself to paint in the Chinese style from Chinese books, comics, and calendars.
Sometimes he orders books from Taiwan, and occasionally he travels to the border towns of Muse and Namhkam in Shan State, or to Ruili in China, to buy books.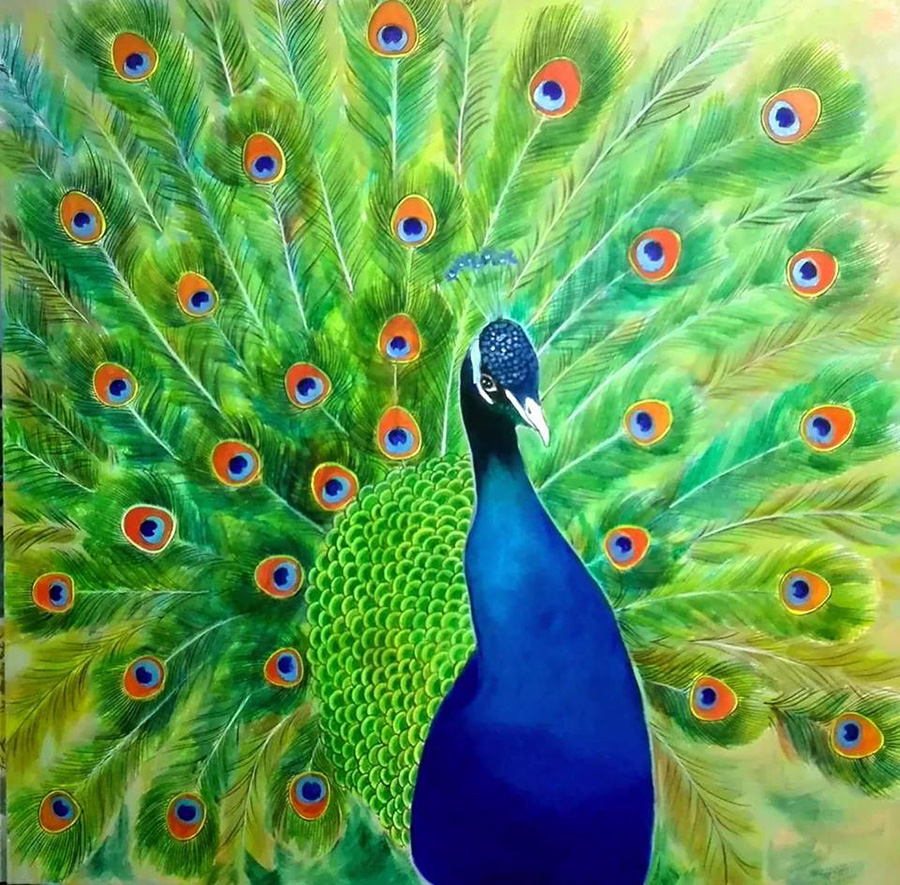 "Now you can buy books easily. I remember traveling to that region when the border areas near Muse and Namhkam were still unstable, back in the 1980s. To get there, I paid a monk's travel expenses and pretended to be his disciple," the 58-year-old artist recounted.
Now, the fruit of Ko Su's decades of effort are on display at the "Peacocks in the Bamboo Forest" exhibition, his second solo show. The exhibition is being held through March 9 at OK Art Gallery at Aung San Stadium (North Wing) in Yangon.
Over 20 paintings will be displayed and can be purchased for $50-$1,000. Ko Su will also demonstrate his Chinese-style painting technique during the exhibition.