Arts
Heart of an Artist Showcased at National Museum
Min Kyi's paintings are on display at the National Museum through March.
By Wei Yan Aung 19 March 2018
YANGON — Min Kyi left this world some 10 years ago. When the inevitable happened, the artist left behind his hearts, which now hang at the National Museum in Yangon. Those hearts are not made of blood or vessels, but with paint and brushwork.
Whenever he had to sell his paintings for money, Min Kyi told his family: "I had to pull my heart out to feed you."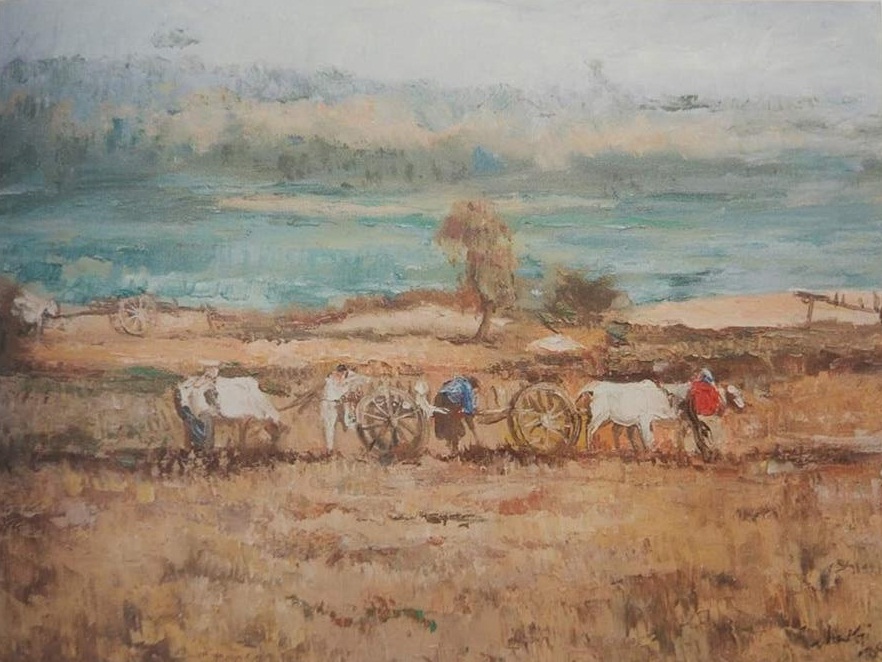 Those hearts now fill the hall of the National Museum for the exhibition 'Min Kyi's Retrospective.' Min Kyi was known for his brilliant depiction of rural Myanmar culture and landscapes.
He quit working as a civil servant, losing his steady income and choosing to eke out a living as a full-time artist. Though his paintings were popular, he hated selling them and tried to hold on to as many as he could. Unfortunately, he lost some 300 paintings when his house caught fire.
Johnny Wuke Kah Pok, a Singaporean art collector, was able to collect more than 600 of Min Kyi's paintings, which he is showcasing at the exhibition.
"I fell in love when I saw his paintings at the Traders Hotel. So, I asked for his address and went to his home and purchased all of his paintings," said Pok.
The art exhibition at the National Museum commemorates the 10th anniversary of Min Kyi's death. Paintings will not be sold, but visitors will be presented with books featuring photos of more than 150 of his works. The exhibition will be held through this month.
"I will showcase his paintings in France in 2019. He struggled, and dedicated his life to his art. He deserves a place in the art history of Asia," said Pok.