Myanmar traditional dancers, rural damsels with traditional hair buns, puppet dancers and some of Myanmar's 37 nats wielding swords are gathering at the north wing of Yangon's Aung San Stadium, to be specific, at OK Gallery.
They are not animate beings, but paintings framed on 3×4 foot canvas, and brought by 72-year-old artist Aung Khaing to exhibit at his fifth solo exhibition.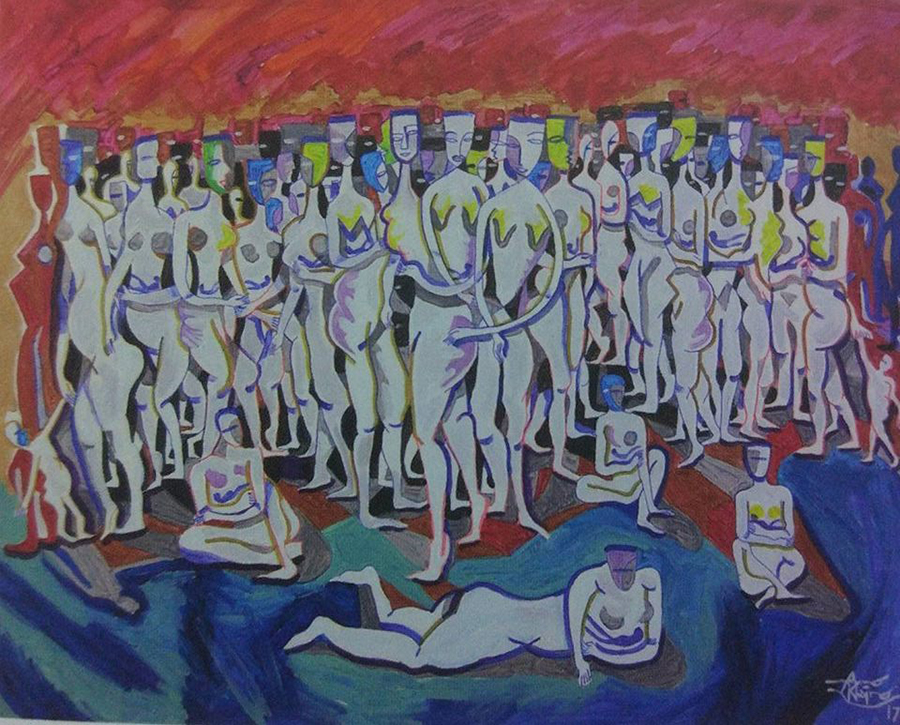 Aung Khaing was born in 1945 in a small township in Bago, and graduated in chemistry from Yangon University in 1969. It was the university library that exposed him to art from Myanmar and around the world.
During university, he became friends with Myanmar's famous modernists U Nan Wai, Bagyi Aung Soe,Kin Maung Yin, Paw Oo Thet and Win Pe. It was then that Aung Khaing fell in love with modernism.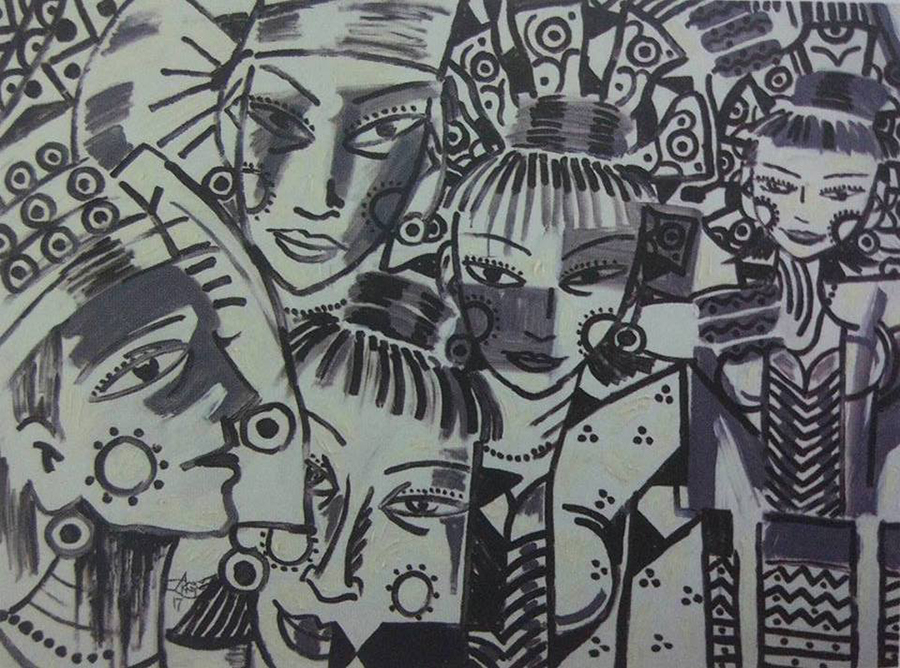 "I don't want to draw landscapes and pagodas. I only want to draw puppet dancers, people's faces, and nudes. Van Gogh, Pablo Picasso and Willem de Kooning have influenced my work," said Aung Khaing, who is keen to create more works with traditional Burmese themes, but with his own modern flavor.
Aung Khaing participated in dozens of group art exhibitions in the 1970s and planned to organize his first solo show in 1984, but it was banned by literary censorship officials who oversaw art exhibitions at the time, saying his works were unfit for public display.
When censorship officials saw paintings of socialist icons Che Guevara and Fidel Castro, one of them said: "Tell me why you don't try our Burmese leaders."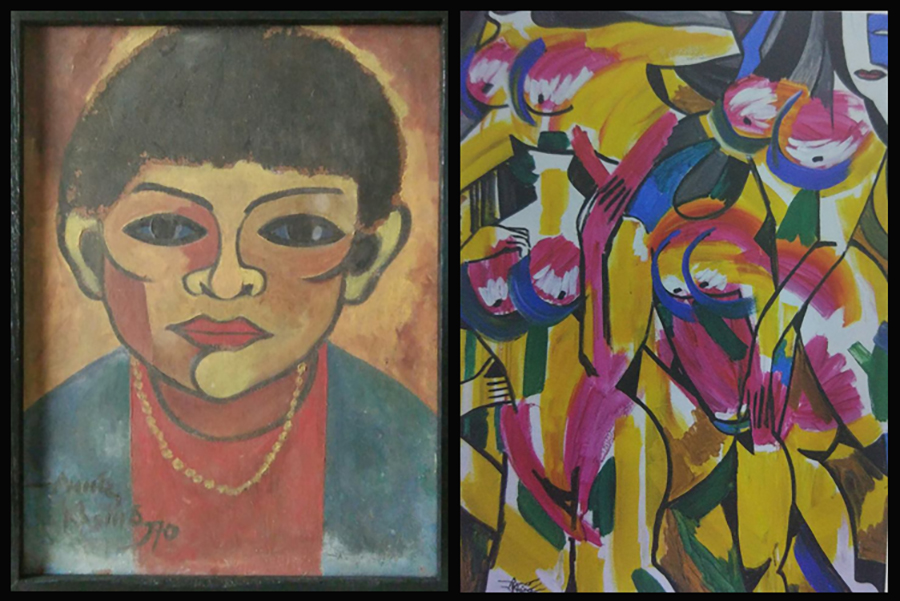 He asked if his works would be allowed to be shown if he portrayed Gen Aung San, he recounted.
As an artist censored by the government, he has had to struggle. He could not hold his own exhibition for 29 years, until his first solo show in 2013.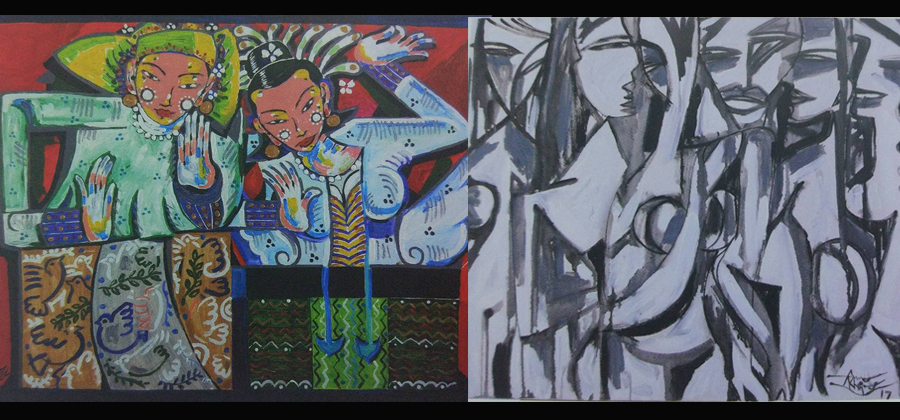 "I am free. I create freely. I don't want titles and political positions. I just want to create the way I feel," he said.
There will be a total of 30 paintings, each priced at US$800, at his fifth solo exhibition.