YANGON — The National League for Democracy's (NLD) new-formed Central Women's Committee plans to visit Kachin internally displaced people's (IDP) camps as the committee's first mission on October 4, said chairperson Dr. May Win Myint.
The NLD's new-formed Central Women's Committee Team will donate rice and oil, sanitary products, and provide medical services to 1,350 IDPs in Kachin State during their one-week trip, said Daw Zin Mar Aung, a secretary on the committee.
In Kachin State, more than 120,000 people have been displaced from their original lands and forced to seek refuge in IDP camps since June 2011, due to renewed fighting between Myanmar's military and the Kachin Independence Army following the breakdown of a 17-year ceasefire.
Dr. May Win Myint will led the team which of 10 – 15 participants.
"The NLD Health Network's members will also join the trip. The doctors from the health network and the chair, Dr. May Win Myint, will give medical check-ups to the IDPs," Daw Zin Mar Aung said.
The team will visit eight camps in Myitkyina, Waingmaw, Mohnyin, and Mogaung townships.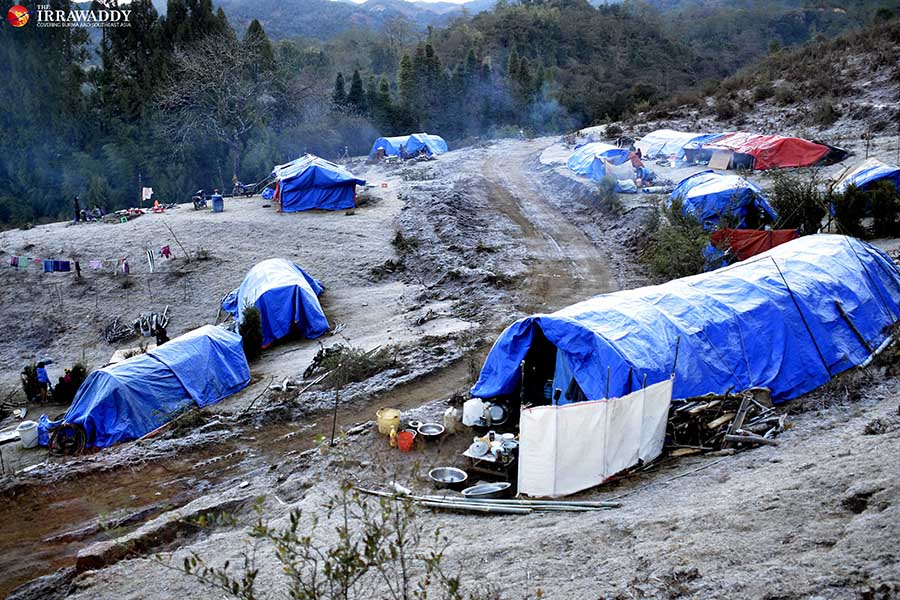 "We decided to go and support Kachin IDPs because they are in a forgotten situation," Daw Zin Mar Aung told The Irrawaddy on Friday, when asked why the committee choice Kachin State over Rakhine State, where there is also a refugee crisis.
She explained that the UN, and NGOs and INGOs are focusing on meeting the needs of IDPs in Rakhine State, and that the government is also working to support the victims of the conflict there.
Kachin civil society organizations and humanitarian groups have continuously called on the government to provide proper support to the IDPs who are struggling for their livelihoods and unable to meet basic needs due to long-term displacement.
The NLD's Central Women's Committee was formed in early August, and discussed work at the state, regional, township, and ward and village tract levels, with the aim to promote women's empowerment and capacity building, Daw Zin Mar Aung said.