Naypyitaw —Yangon Command's chief, Major General Thet Pon, has been promoted to lieutenant general and will head the Bureau of Special Operations for Yangon Region.
Lt-Gen Thet Pon graduated from the Defense Services Academy and was appointed the Northwestern commander before becoming the Yangon commander in May 2017.
Previously, there were only four bureaus of special operations but a fifth was created and Lieutenant General Myint Swe, who is now vice-president, was appointed as its first chief.
The outgoing chief, Lt-Gen Min Naung, will remain in the military's auxiliary forces and engage in the peace process, according to military sources.
The Southwestern Command chief Major General Nyunt Win Swe was appointed as head of the Yangon Command. He served as commandant of the Defense Services Medical Academy before taking the Southwestern Command earlier this year.
Major General Aung Aung, the outgoing commandant of the Officer Training School, has been appointed as the new Southwestern commander. He commanded Division 33, which was involved in operations in the ethnic conflicts in Rakhine State in 2017.
In July 2019, the United States banned Myanmar's generals from visiting the US for what it called "gross violations of human rights" in Rakhine State.
The measures targeted military chief Senior General Min Aung Hlaing, his deputy Vice Senior General Soe Win and two brigadier generals, Than Oo and Aung Aung. It is unclear if Brigadier General Than Oo is still in the military.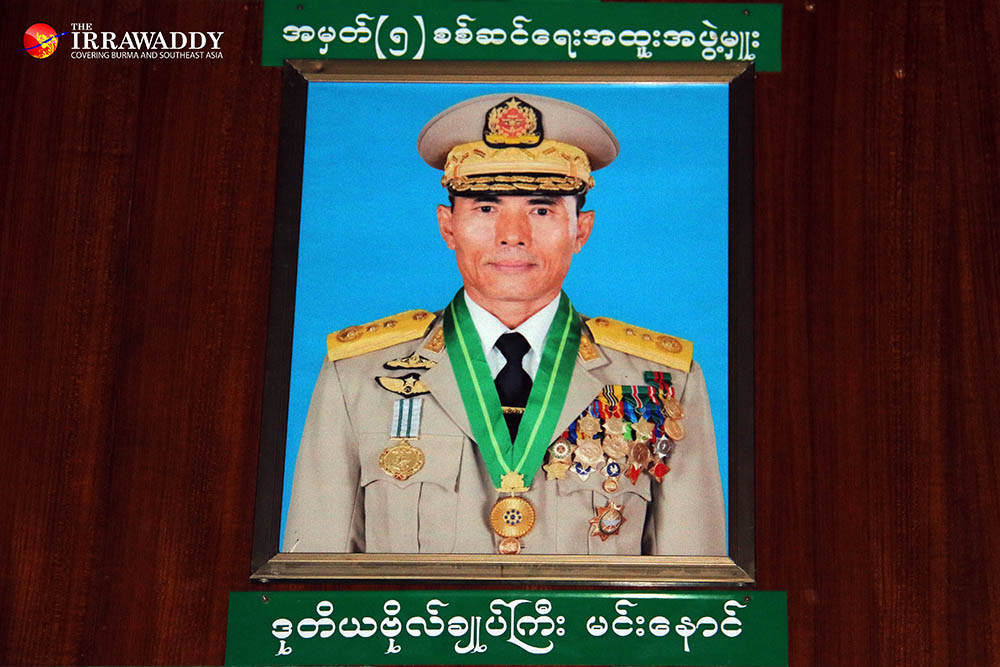 Brigadier General Naing Naing Oo, the outgoing commandant of the Defense Services Technological Academy, was appointed commandant of the Officer Training School.
The commander of Division 11, Brigadier General Zaw Hein, will succeed Brig-Gen Naing Naing Oo as the commandant of the Defence Services Technological Academy. He is the son of the previous Ayeyarwady Region chief minister, U Thein Aung, who retired from the military and contested the 2010 general election with the military's proxy Union Solidarity Development Party (USDP).
According to sources, the appointment of a divisional commander as the commandant of any of the three military academies means a promotion is expected.
"The commander of Division 11 Brig-Gen Zaw Hein is the son of U Thein Aung, who was also a brigadier general. From this we can guess relations between the USDP and the military are still strong," said a retired officer, who asked for anonymity.
The promotions appear normal and personnel who are under pressure in conflict zones like Rakhine and Shan states should also get promoted, he said.
Political analyst Dr. Yan Myo Thein said: "I think there will be more reshuffles before the [November] election. I think the Tatmadaw [military] is making these moves to strengthen its institution. It is systematically building its institution for the next generation.
"In line with the Tatmadaw's slogan, 'the people are its parents', it is important that checks and balances are carried out at the lower levels," he added.
There have been frequent reshuffles under Snr-Gen Min Aung Hlaing.
Translated from Burmese by Thet Ko Ko
You may also like these stories:
Humanitarians Join UN, Ambassadors in Calling for Ceasefire in Myanmar's Rakhine State
Police Sergeant Stabbed to Death in Myanmar's Rakhine
Myanmar Military Chief: Int'l Cooperation Vital Against Terrorists Backed by "Strong Forces"